Culture
'Armageddon Time' gets its Jewish story right — so why does the movie feel so wrong?
James Gray's Jewish family is pitch perfect, but its sole Black character is given short shrift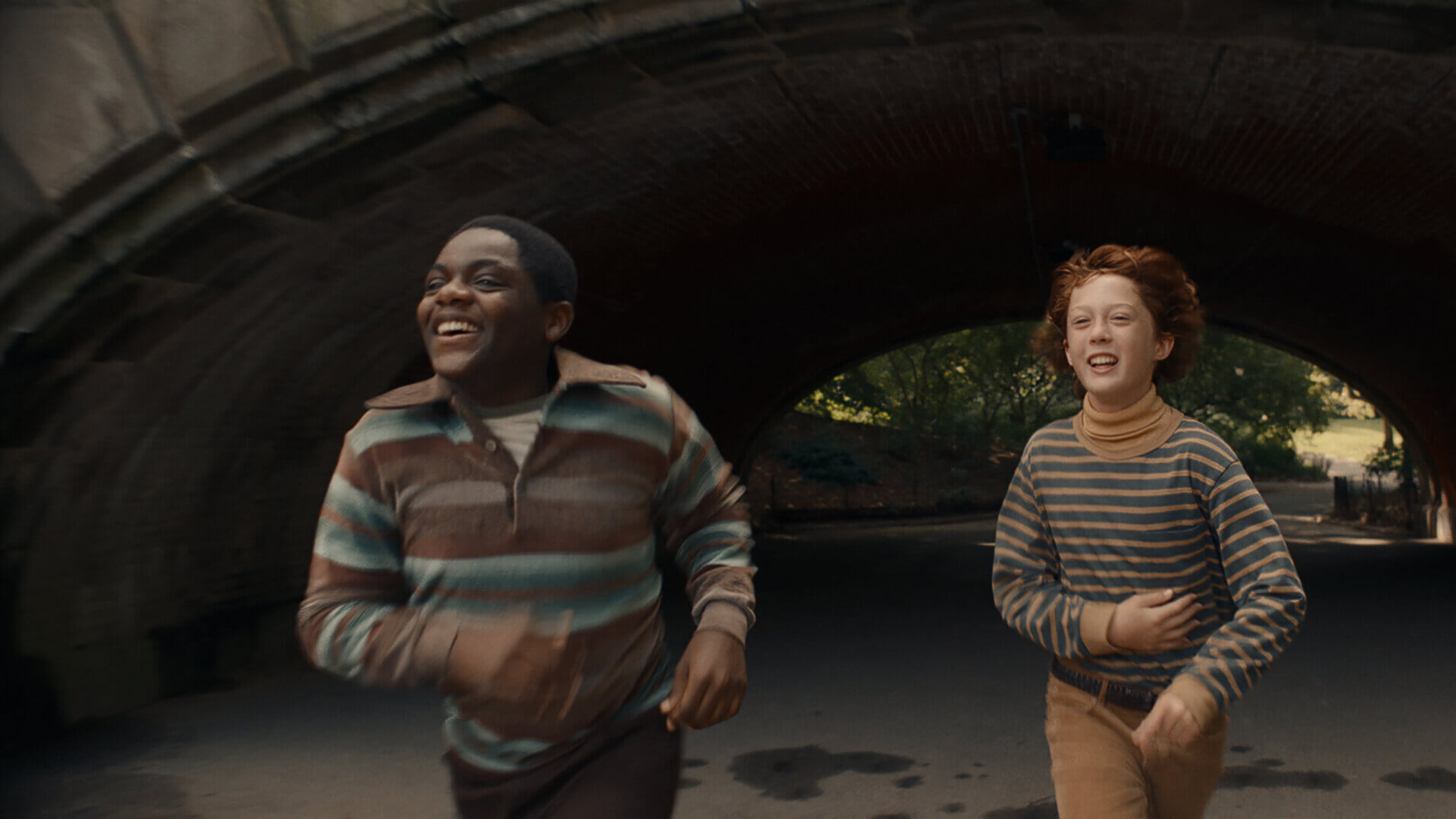 In the opening scene of "Armageddon Time," we see a milky-skinned redheaded kid and a round-faced Black boy cleaning whiteboards; it's the punishment their sixth grade teacher, Mr. Turkeltaub, has given them for their disruptive antics. It's also the beginning of their troubled friendship.
Most of the attention for James Gray's memoiristic film, set in a strangely sepia-toned version of 1980s Queens, has focused on this depiction of interracial friendship. Critics have applauded the film, saying it brings a delicate touch to well-trodden messages about race and class, and lacks the usual hand-wringing about themes that often lend themselves to didacticism.
Yet where the movie truly shines, and brings new insights and nuance, is in its depiction of the Jewish family at the heart of the film — and it's at its worst in its handling of its Black character.
A second generation Jewish American family
"Armageddon Time" follows Paul Graff (Banks Repeta), a middle school student at a Queens public school as he tries to figure out his place in the world. It's less of a story and more of a snapshot in time, a moment in a child's life — it feels like what it is, which is pieces of Gray's memories.
A dreamy, artistic kid, Paul is a frequent troublemaker in school and at home, where he frequently disrespects his parents. Paul befriends Johnny, a fellow troublemaker and seemingly the only Black boy in his class, and the two push each other to greater mischief. Their antics cause Paul's parents to transfer him to an expensive private prep school — and sets social services after Johnny, who ends up homeless. At times, he hides in Paul's backyard.
Paul is an analog for Gray, who also grew up the child of Ukrainian Jewish immigrants in Queens, and the director has spoken extensively about the autobiographical aspects of the film. He, too, had an abusive father (played by Jeremy Strong in the film, who, in classic Jeremy Strong fashion, listened to hours of tapes of Gray's father to prepare for the role). He, too, had a beloved grandfather (Anthony Hopkins) who understood him more than the rest of the family did.
This is likely why Paul's family members are so much better drawn than anyone else in the movie — despite the fact that Gray didn't cast Jewish actors — with subtle moments that give enormous insight into American Judaism in the '80s.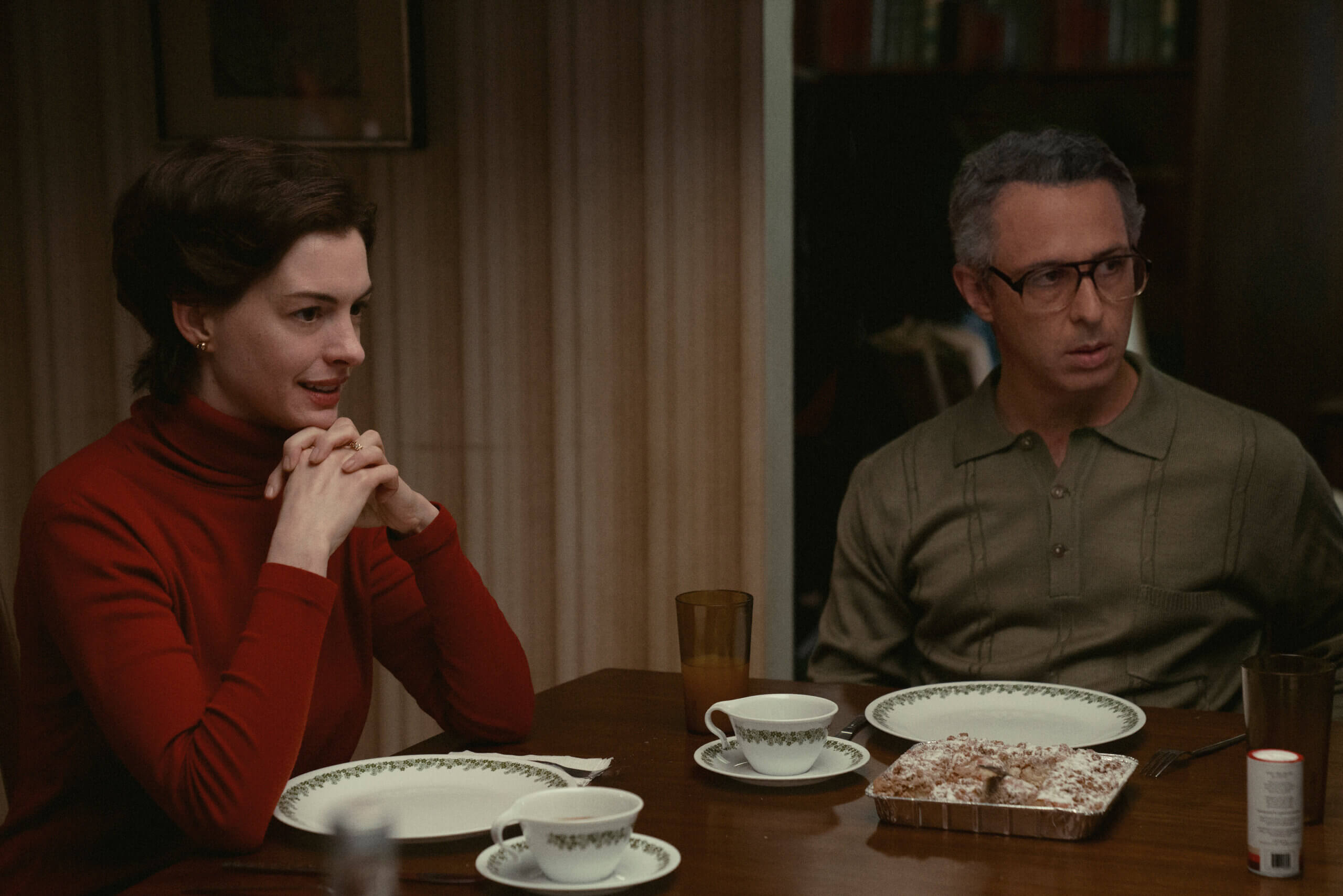 At dinner one night, Paul's great-aunt gives a maudlin description of going to Prague and buying kiddush cups stolen from concentration camp victims. With this anecdote of Holocaust kitsch, the construction of American Jewish identity around persecution is palpable. It's made more so when Paul's grandfather, apropos of nothing, tells him about the pogroms his mother survived in Ukraine before they fled as he tucks the boy in. The family offhandedly congratulates Paul for having a last name like Graff, instead of his mother's maiden Rabinowitz — it'll help him fit in better.
While the Graffs are not rich — Paul's father is an appliance repairman, his mother a home economics teaching assistant — the family is relatively well off. Yet they remain deeply focused on their struggles, focused on getting ahead, to the extent that they move Paul from a Jewish-dominated public school to a prep school funded by the Trump family and give him lectures about taking advantage of every privilege he has, even though it may not seem fair.
There, Mary Anne Trump gives the academy's attendees an irony-laden speech at an assembly, telling them they will need to struggle against adversity and work hard. The scene is patently absurd — and made more so when Fred Trump tells the students, "you are the elite" — but it also functions as an apt critique of Paul's family's myopic focus on their own struggles, especially juxtaposed against Johnny's.
Paul's grandfather may remind him to stand up for the oppressed when his new prep-school friends call Johnny an anti-Black slur — reminding him that people who hate Black people also usually hate Jews — but it feels like lip service. After all, Paul was taken out of public school because of his parents' and grandparents' fears that integration was ruining the school.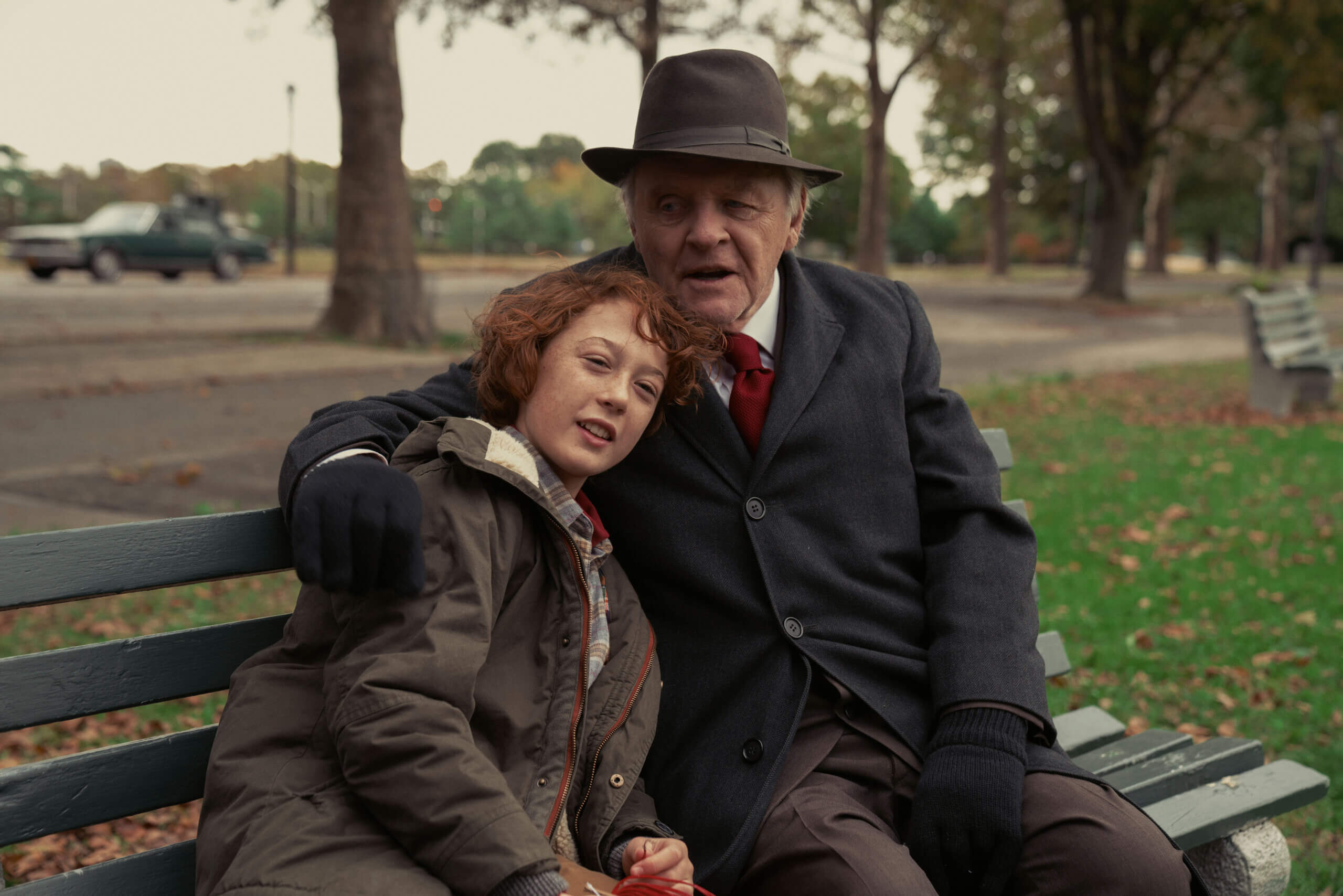 The family eschews the heavily Jewish, integrated public school in favor of a prep school full of towheaded boys who use racial epithets and encourage Paul to sexually assault a teacher. The Graffs may still reference their past oppression, but they use it as a shield against guilt for complicity in racism and oppression in their everyday life. They'd rather throw their lot in with the elite, however awful they are, than associate with people worse off. (The inclusion of the Trump family draws a particularly clear, if clumsy, connection to today's political realities.)
Racism for children
Despite the critical focus on Paul's friendship with Johnny (Jaylin Webb), he is a relatively minor character and the depiction of racism is crude. We only see Johnny when his life intersects with Paul's, and only know what he tells his friend — that he lives with his grandmother, that they don't have much money, that he loves NASA and that social services is trying to put him in foster care.
And when it comes to depicting the boys' differences, the movie is heavy-handed. When Johnny misbehaves, he's sent to remedial school; Paul's bad performance gets him sent to a fancy prep school. When Paul dreams of being an artist, his grandfather gifts him a beautiful set of oil paints. When Johnny simply looks at NASA stickers, a passing Black man in the subway tells him, unasked for, that the agency "won't let your Black ass in even through the back door."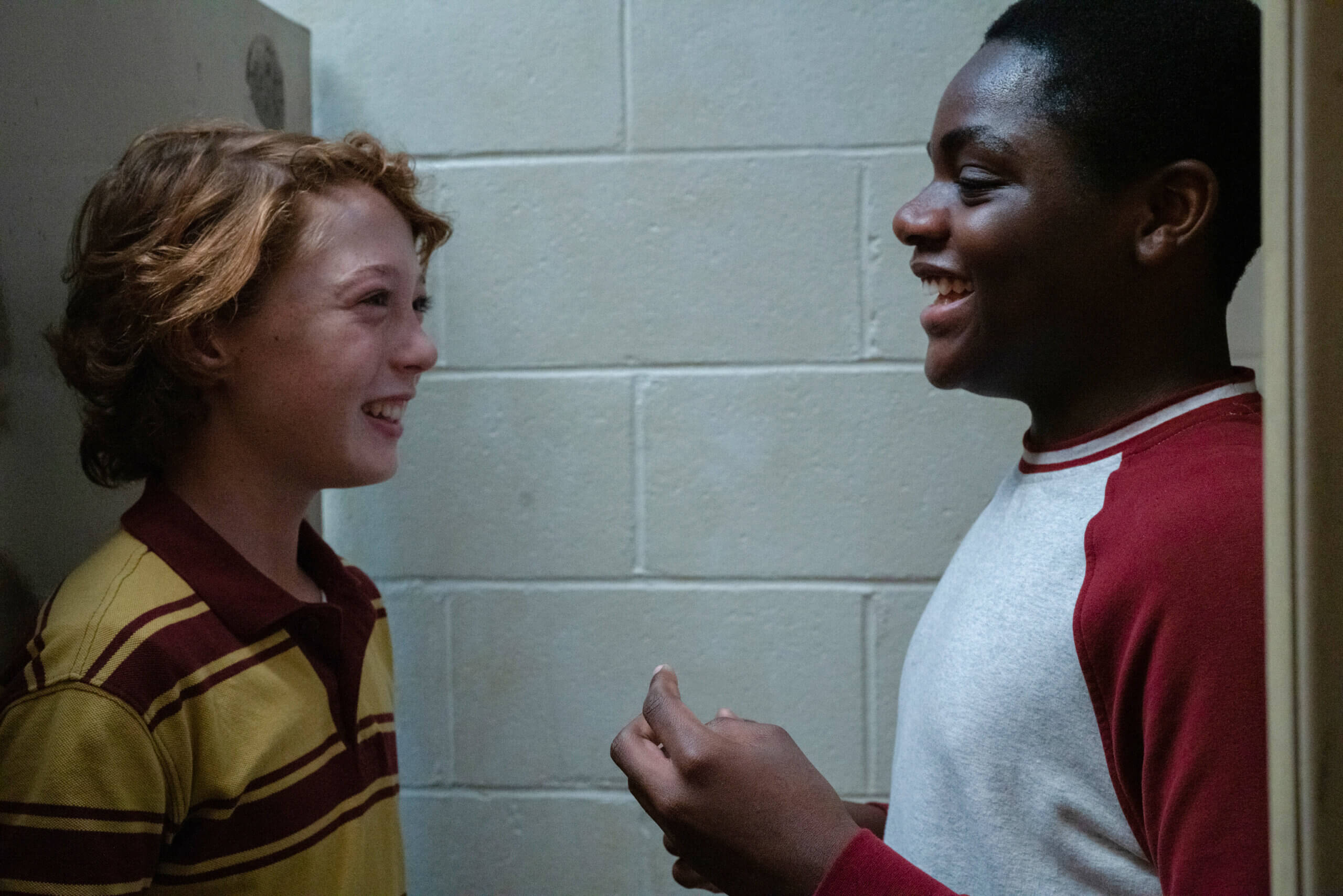 This is not a nuanced depiction of Black life in America — if anything, it's a bag of stereotypes, with a character so thinly developed it's impossible to see anything but his hardships. Johnny merely serves as a foil to Paul: Paul's inability to understand Johnny's struggles, Paul's guilt over abandoning Johnny, Paul's slow understanding as he realizes he's put Johnny in real danger.
There are still subtle, well-acted moments in Paul and Johnny's relationship; Banks and Webb capture the combination of naïveté and bravado that is so specific to tween boys. The movie deftly contrasts the ability of a privileged kid like Paul to completely fail to comprehend, or even be interested in, huge real-life issues like foster care, and the way a child like Johnny fights to retain his childhood excitement and innocence in the face of life events that have made him grow up too fast.
Indeed, "Armageddon Time" shines in its details, small recognizable moments of middle school smirks or Paul's family sighing in despair when Reagan wins, a recognizably classic New York liberal Jewish family, never mind their everyday racism.
Yet Gray fails to assemble these moments into a story. The movie ends abruptly, and left me feeling confused, as though I'd watched a series of vaguely connected vignettes populated by characters who were just beginning to take shape.
This makes it too easy to overlook the film's most striking observations, its uncomfortable highlighting of Jewish complicity in oppression despite a history of persecution, the way American Jews often construct a shielding identity around our own oppression. It's a meaty, controversial point. But it gets lost in the details.