Film & TV
How Hollywood found its Anne Frank — and why it wasn't Audrey Hepburn
Before the 1959 film, Millie Perkins was an 18-year-old model who had never really thought about acting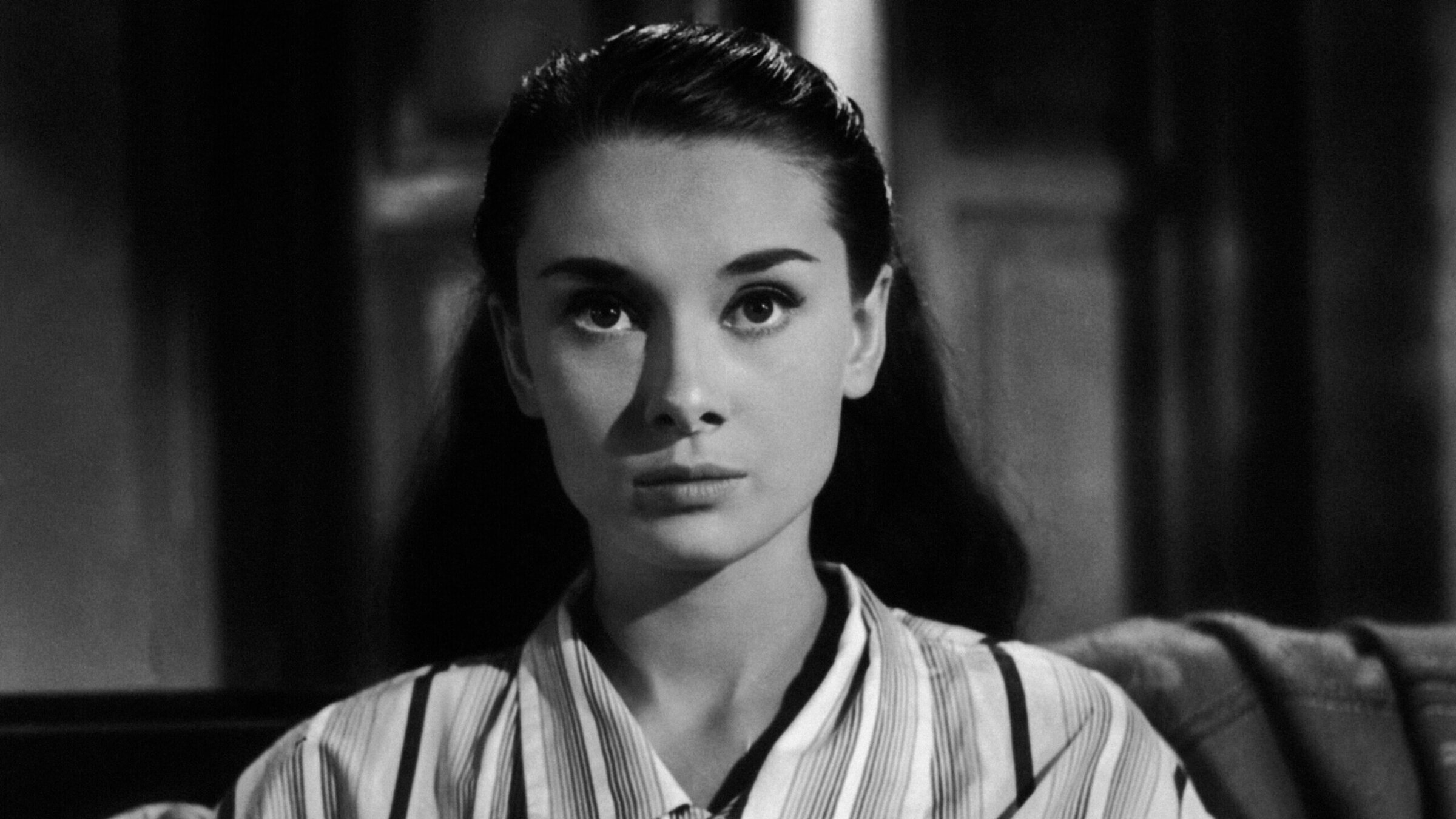 Editor's Note: This article is one in a series we're publishing in conjunction with Playing Anne Frank, our podcast about how The Diary of Anne Frank changed the lives of the people who brought it to Broadway, Hollywood, and the rest of the world. Other articles in the series can be found here and here.
The role of Anne Frank was originated on Broadway by Susan Strasberg. When Strasberg left the cast, the Israeli actress Dina Doron took over. On the national tour and the "bus and truck tour," Abigail Kellogg and Pauline Hahn played Anne.
But when the Hollywood director George Stevens began the process of casting the movie adaptation of The Diary of Anne Frank, he had another actress in mind — Audrey Hepburn.
George Stevens "has a one-track mind," the gossip columnist Louella Parsons wrote in March 1957, "and has always held out for her through thick and thin. She will certainly bring a real knowledge of this role because she was in Holland during part of the Nazi occupation."
Anne's father, Otto Frank, was also said to favor Hepburn.
It's certainly intriguing to imagine how the film might have turned out differently with Hepburn in the title role. With her elegance, her intellect, and her seemingly eternal youthfulness, you can see why Otto Frank and George Stevens would have wanted her. Hepburn, however, politely demurred; she said she felt too close to the material, and also that she was nearly 30 — too old to play a girl who died at 16.
So, Stevens changed directions, deciding that he wanted an unknown actor to star. "It would be better to get a completely new girl," he told the columnist Sheilah Graham.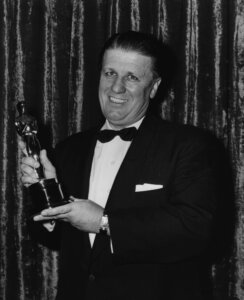 Over the course of researching Playing Anne Frank, the podcast series about how Anne Frank's diary was turned into a Pulitzer Prize-winning drama and an Oscar-winning film, I learned of how the process of casting Anne Frank became an intensive international search, one that recalled the frenzy that surrounded casting calls for Scarlett O'Hara in Gone With the Wind and Joan of Arc in Saint Joan.
Among the people I spoke to for Playing Anne Frank was George Stevens Jr., the director's son, who led the search for the movie's star and served as second unit director on the film. He later went on to become a writer, a producer, a director and the founder of the American Film Institute. In 2022, Stevens Jr. published My Place in the Sun, a memoir about his life in Hollywood and Washington, D.C.
"We had letters and letters and letters, many from Amsterdam and from the Netherlands," Stevens Jr. told me. "We went through every letter and all the pictures. And then we had people in different cities assigned to put the word out. We had quite an array of people interested in playing the role."
"The girl we hope to find," the director George Stevens told the press at the time, "must be a personality approximation of the young Anne Frank herself. She must be at once appealing, sympathetic, gay and optimistic, thoughtful and sensitive." He asked anyone who knew an actress between 13 and 18 who embodied those qualities to write to him in care of 20th Century Fox.
The search focused initially on Amsterdam, Israel and New York. Then, it broadened. Newspapers breathlessly recounted the progress — how many applicants, where they came from, who was the current favorite. Stevens estimated that more than 10,000 letters reached him; his son's team conducted approximately 3,000 interviews. Among those who wrote in was Leonora de Heer, a dancer who had survived Bergen-Belsen and had been a companion of Anne Frank's there. "Anne and I were too young to be put out to work, so we took care of the smaller children in our group," de Heer wrote in her letter.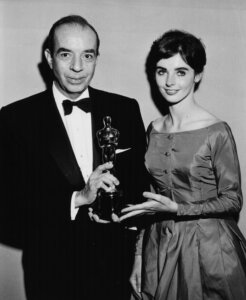 By January 1958, the competition had been narrowed down to a handful of teenagers from Europe, Israel and the U.S. True to the production team's stated attention, these were not household names. Sabine Sinjen, 14, had acted in a couple of movies in Germany. Marianne Sarstadt was a 15-year-old Dutch dancer. And there was an 18-year-old fashion model from Fair Lawn, New Jersey, named Millie Perkins.
When she spoke to me, Perkins told me that she had never acted before, never really considered it, and hadn't known much about Anne Frank. She said she hadn't even sent in a letter expressing interested in being considered; the production team had spotted her picture on the cover of a magazine, and contacted her while she was modeling in Paris. She had had plans to see the French production of The Diary of Anne Frank, but before she could, she was on a flight back to America. She did an interview for the role in New York and then flew to California for a screen test.
"I read the diary on the plane to California," Perkins told me. "It's the first time I ever read it or knew anything about it. And I cried as I read it and I said, 'Oh, my gosh, this is something wonderful. This is something that that I understand. Oh, my goodness, I could do this.' That's when I realized that I could do it — on the way to California to test for it."
By the end of 1957, newspapers were reporting that the role was still up for grabs, but when 20th Century Fox let reporters into the studio to watch one of the finalists auditioning on a soundstage, Millie Perkins was the one they saw. A reporter described her as "a mere sprite of a girl" whose voice hardly rose above "a bare whisper."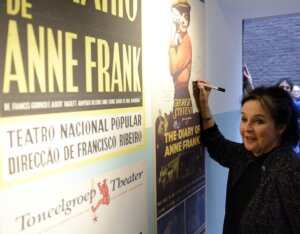 "She has a wonderful face. Never acted before in her life, but I thought she did very well," George Stevens said at the time.
"I really wouldn't want to try and characterize it too much," Stevens Jr. told me. "She just seemed like the right person weighed against the others."
Before the decision could be finalized, though, Millie Perkins had to receive the seal of approval from Otto Frank, who had been intimately involved in all steps of the process of bringing his family's story to the stage and now to motion pictures. Perkins told me that she met Mr. Frank at his home for dinner, and then the two of them went into the library to talk. At first, they were "shy with each other," Perkins said, but then, when he saw the way she was holding her hands — thumb inside her four fingers — he recognized something of his daughter within her. "Oh my goodness, Anna used to sit that way all the time," he said.
"He recognized who I was and I knew that it was going to be OK," Perkins said. "Growing up with four sisters and a brother, I had a secret life. I was my own boss. I had a secret place upstairs in the attic of my section of the bedroom, and nobody could come into that bedroom or go touch my things. You know, it was just meant to be."
At the end of January 1958, the decision was announced over roast beef and mugs of Dutch beer at a luncheon at 20th Century Fox — Millie Perkins, who at 18 had never acted before in her life, was going to star in George Stevens' adaptation of The Diary of Anne Frank. Reporters referred to her as "the screen's new Cinderella." The headline of her local paper read "Jersey Girl Gets Top Role!"
At the time, Perkins told reporters that she was still trying to make sense of her newfound fame and responsibility.  "I have to pinch myself sometimes to make myself believe it's really me," she said.