Fast Forward
Violence erupts on Temple Mount on last days of Passover and Ramadan
Israeli riot police deployed tear gas and Palestinian rioters, under Hamas flags, threw stones and set off fireworks.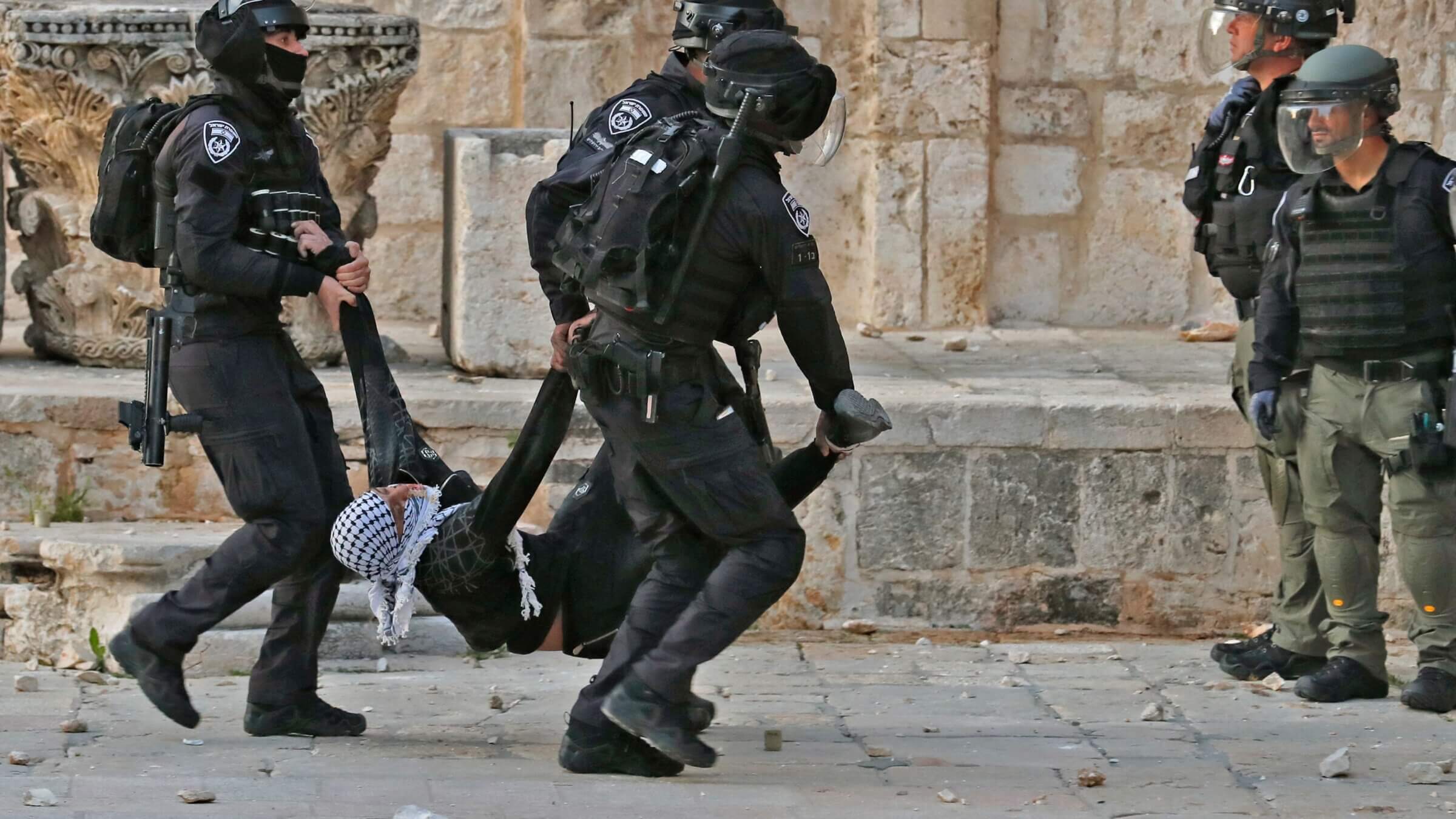 Israeli riot police and young Palestinians clashed Friday morning at the Al-Aqsa Mosque compound just after dawn prayers, sending 14 rioters to the hospital including two with serious injuries, according to Palestinian officials.
Video from the site shows a group of Palestinians throwing stones and setting off fireworks — some waving Hamas flags — and moving toward a gate at the compound, known as the Temple Mount to Jews. Israeli police responded with tear gas, and said they were able to quell the violence in an hour, with the help  of the Waqf, the Islamic religious trust that manages the site. 
Tensions at the Temple Mount, holy to both Jews and Muslims, heightened in the past month with a Arabs attacks on Israelis in four different cities which killed 14 people — the deadliest string of attacks since 2016 — and with a rare overlap of Passover and Ramadan.
Friday marked the beginning of the last two days of Passover and the last 10 days of Ramadan, particularly important times during the religious holidays for Jews and Muslims respectively. 
Violence has erupted several times during the past week at the Temple Mount as right-wing Jewish activists planned a Passover sacrifice at the Temple Mount. Israel police have blocked these activists attempts to approach the mosque, but Israel police's presence at the compound has inflamed Muslims beyond Israel and the Israeli-occupied West Bank. 
On Thursday Israel Defense Forces said it struck a military post and tunnel complex in Gaza after Hamas fired rockets toward Southern Israel — the first exchange of fire since the 10-day war between Hamas and Israel in May 2021.