Fast Forward
Antisemitic hate group suspected in West Hollywood truck incident
The U-Haul was covered with antisemitic slogans and the men inside reportedly harassed Black people and shouted a homophobic slur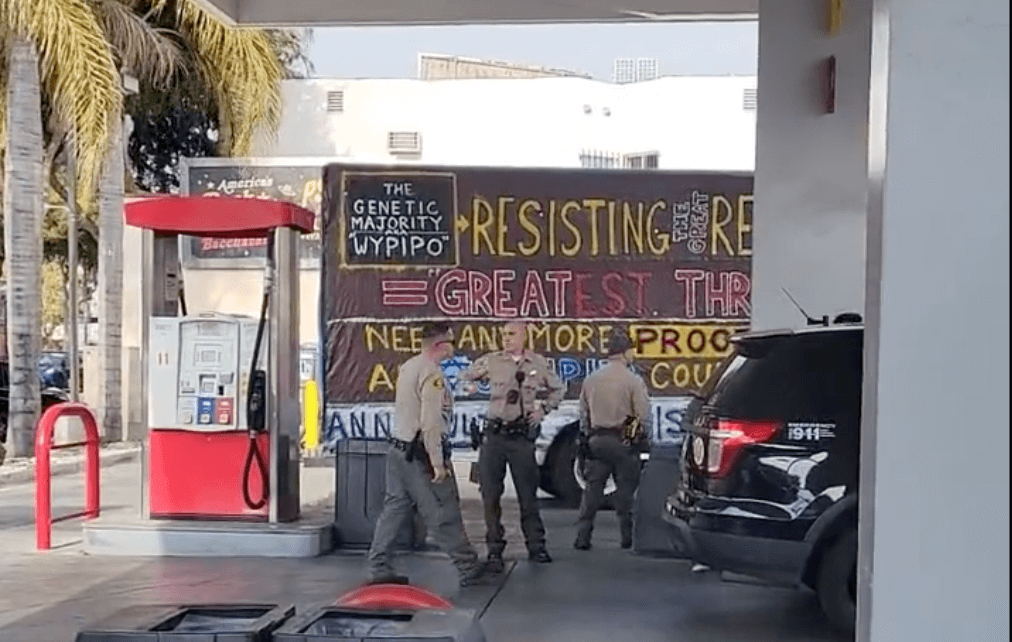 Two men in a U-Haul truck covered in antisemitic signage harassed patrons at a West Hollywood gas station Sunday in what appeared to be the latest stunt by a man who has taken credit for leading a national antisemitic propaganda campaign.
In a video posted to Twitter, passersby castigated the two men operating the truck, which was painted with slogans including "Jewish Lives Matter Most" and "Abort the ADL," as officers from the Los Angeles Sheriff's Department looked on.
The men also harassed Black people buying gas and shouted a homophobic slur, according to witnesses, and it appeared that supporters accompanied them to the action.
Beverly Hills PD gave them the ok.#WeHo LASD left them to continue.
Immediately after police left, they surrounded a black woman getting gas. pic.twitter.com/xQx8YruEMv

— WeHo Social Justice Coalition (@wehosjc) May 22, 2022
In a statement, the sheriff's department said investigators are working to identify who rented the truck.
But the responsible group seemed to be taking credit on the truck itself.
Just above the passenger side door the initials "GDL" were painted, an apparent reference to the Goyim Defense League, an antisemitic propaganda project run by a man based in the San Francisco Bay area.
The day before, the truck drove through Beverly Hills, according to the city's mayor, Lili Bosse, where it harassed guests at the Beverly Hilton. According to the Jewish Journal of Greater Los Angeles, the men ran around shouting "the Nazis are coming" and "Jewish lives matter most."
Video posted to Twitter also showed the man spewing antisemitic vitriol through a megaphone as the truck drove through Beverly Hills.
Bosse decried the incident on social media Saturday.
A Disgusting antisemitic truck spewing vulgar Jew hatred drove through our streets today. An example of inhumanity. As a daughter of an Auschwitz survivor, I will always stand up, speak out and fight this hatred.

— Lili Bosse (@LiliBosse1) May 22, 2022
The Goyim Defense League, a hate group founded by Jon Minadeo II, of Petaluma, California, has also taken responsibility for flyering neighborhoods across the country — including Beverly Hills — with propaganda blaming Jewish people for "the COVID agenda" and the Ukraine-Russia war.