Fast Forward
Jerusalem Day right-wing march to proceed as planned, Bennett says
Jews will not be barred from the Temple Mount on the day of the Flag March, despite Palestinian threats and escalating tensions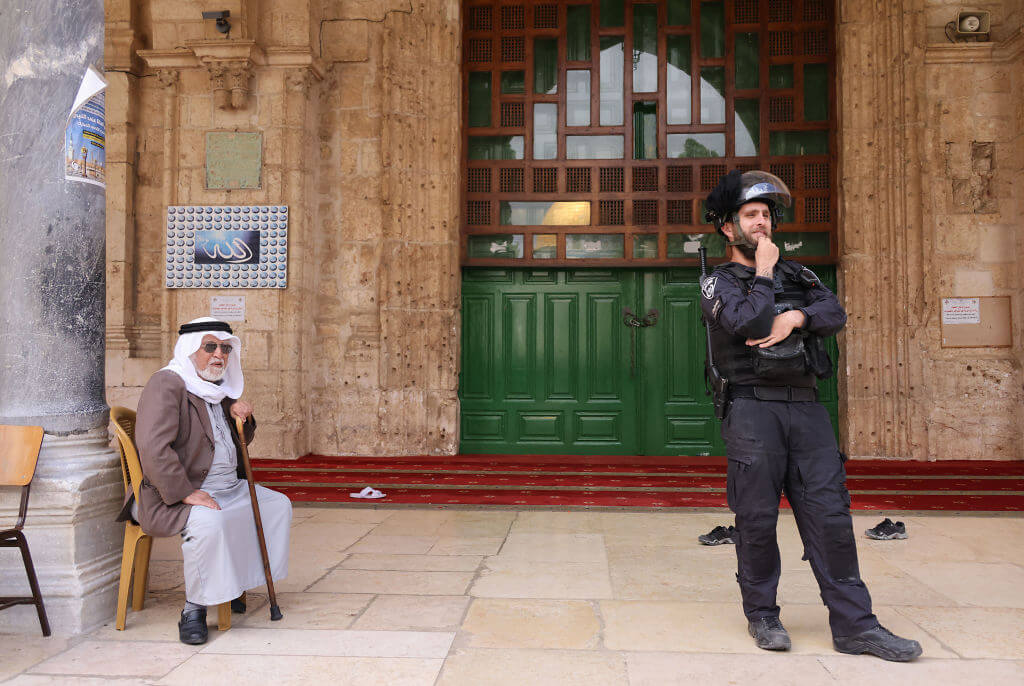 The annual right-wing Flag March will pass through Jerusalem's Muslim Quarter on Sunday, Prime Minister Naftali Bennett announced Friday.
He added that Jews will not be restricted from visiting the Temple Mount on that day, despite concerns that such a move will inflame tensions. For his part, extreme-right Knesset Member Itamar Ben Gvir has announced his intent to visit the Temple Mount on Sunday.
Hamas has warned Israel against the march. The organization's political chief Ismail Haniyeh called on Sunday for Palestinians to be "on high alert" and referenced the spate of terror attacks in Israel over the past month. The bureau of Palestinian President Mahmoud Abbas in Ramallah also issued a warning against proceeding with the march.
Palestinian factions in Gaza also issued a warning to Israel on Sunday ahead of the flag march. In a joint statement, the groups said they warned of "harming Al-Aqsa Mosque."
Police Commissioner Kobi Shabtai has put the force on high alert and plans to mobilize all its active personnel, with some 3,000 police officers expected to secure the march. Additionally, three companies will be called up from the Border Police reserves, and other reserve forces will be placed on alert.
Last year, Hamas fired a barrage of rockets at Jerusalem during the march, prompting Israel and Hamas to fight for 11 days. The war coincided with interethnic riots throughout Israel.
This article originally appeared on Haaretz.com.
To get Haaretz's Daily Brief newsletter delivered to your inbox, click here.