Fast Forward
When the Hebrew Bible came up in the Jan. 6 hearings, it wasn't by accident
Former Vice President Pence's lawyer said that while they were in the bunker, he pulled out his Bible and turned to the story of Daniel in the Lion's Den.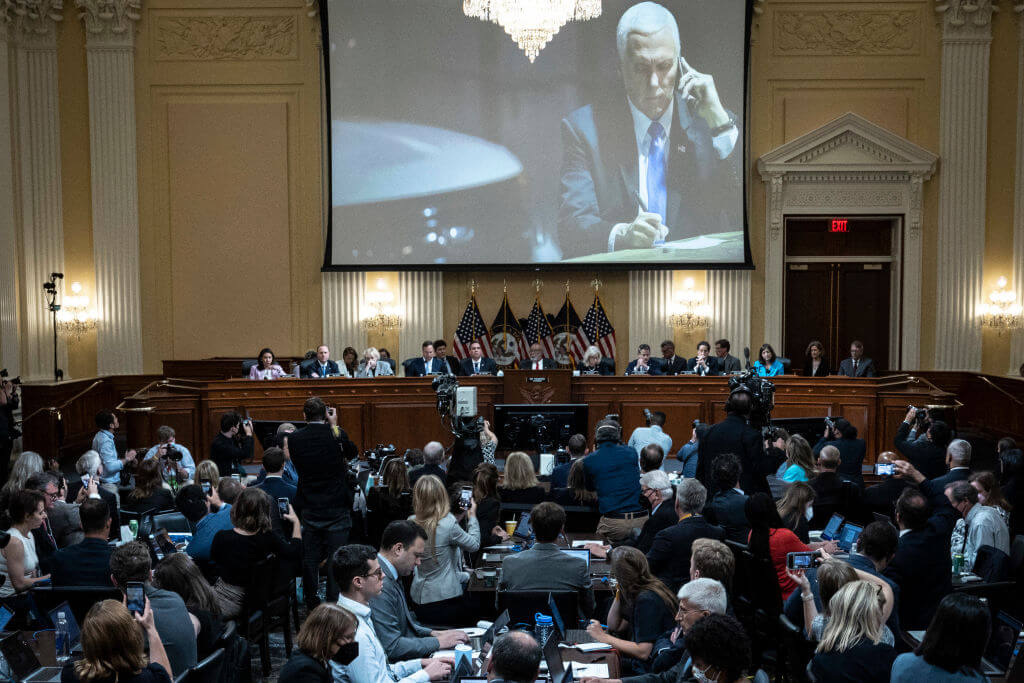 Day 3 of the Jan. 6 special committee hearings was all about Vice President Mike Pence, and the emotional climax involved a classic story from the Hebrew Bible.
It came during nearly two-and-a-half hours of testimony from Pence's lawyer, Greg Jacob, when U.S. Rep. Pete Aguilar of California asked how Jacob's faith had guided him during that fateful day. The lawyer described fleeing to a secure location with the vice president as a mob chanting "hang Mike Pence" stormed the Capitol.
While they were in the bunker, Jacob said, he pulled out his Bible and turned to the story of Daniel in the Lion's Den.
"Daniel 6 was where I went," he said, "and in Daniel 6, Daniel has become the second in command of Babylon, a pagan nation that he completely faithfully serves. He refuses an order from the king that he cannot follow, and he does his duty — consistent with his oath to God. And I felt that that's what had played out that day."
That's a pretty good summary of the background to the story. The metaphor stops working after that — King Darius quickly realizes his error and begs the prophet's forgiveness, unlike Trump, who continued to disparage Pence and insist the election was rigged.
Pence is an Evangelical Christian, and the committee has used that to reinforce an image of the vice president as a moral leader who helped protect American democracy. Jacob's nationally televised recollection of the day of the insurrection began with the vice president leading a prayer.
Aguilar, a Democrat from the Inland Empire, followed Jacob's testimony about the Book of Daniel with a clip from Marc Short, Pence's chief of staff, who recalled sending the vice president a text message with a Bible verse after the drama died down.
"At 3:50 in the morning, when we finally adjourned and headed our ways," Short said in the video clip, "I remember texting the vice president a passage from Second Timothy, Chapter 4, Verse 7, about, I fought the good fight. I finished the race. I have kept the faith."
Aguilar underlined this for emphasis.
"He started his day with a prayer and ended his day with a Bible verse," he said of Pence. "I've fought the good fight. I finished the race. I've kept the faith."