Fast Forward
Bipartisan members of Congress urge Biden administration to prioritize fight against antisemitism
'More can and must be done,' reads a letter sent to DHS secretary Alejandro Mayorkas by 92 House members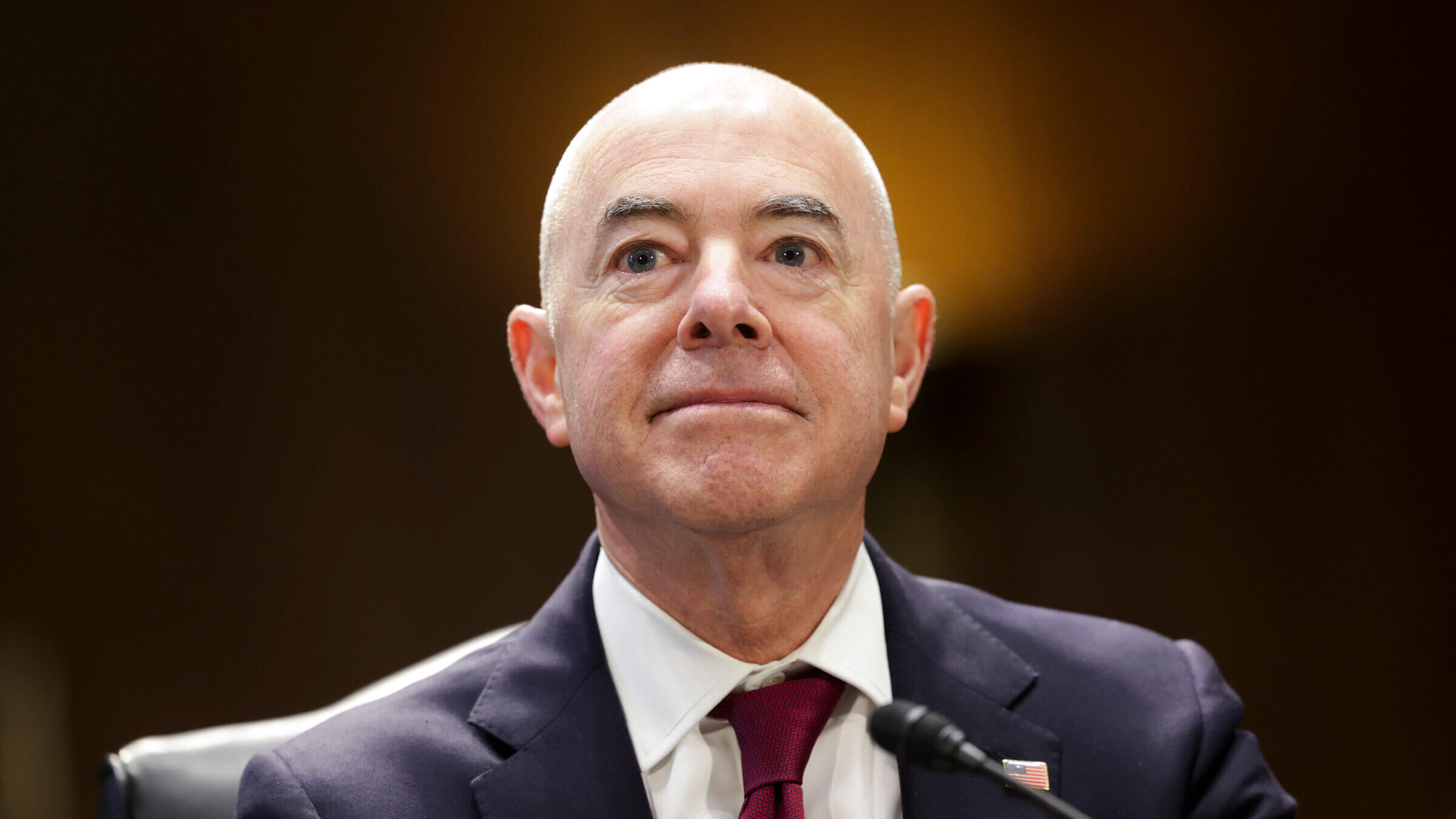 A bipartisan group of 92 House members sent a letter to Alejandro Mayorkas, the secretary for homeland security, urging him to prioritize the fight against antisemitism "with the urgency and coordination it warrants."
"We are asking you to advocate for a comprehensive, whole-of-government strategy, led by your department, to specifically address the growing problem of domestic antisemitism," reads the letter sent Tuesday. It cites the rash of attacks against Jews and the targeting of synagogues and Jewish institutions in recent years. 
According to an audit published by the Anti-Defamation League, a total of 2,223 antisemitic incidents were reported in 2021, the most ever since it started tabulating antisemitism in 1979.
Mayorkas, who is Jewish, has said in the past that he feels privileged to be in a position where he can strengthen the safety and security of the Jewish community in America. In a March 29 letter to Rep. Ted Deutch, a Democrat from Florida who is one of four members who spearheaded the letter, Mayorkas said his department is working "with urgency" to prevent antisemitic targeted violence. 
"More can and must be done," said the members of Congress. "We urge you to exercise additional leadership on this issue."
They suggested that Mayorkas personally lobby President Joe Biden to advance the creation of an interagency strategy. "Only by working together, across all branches and levels of government, across our country and throughout our society, can we address the many facets of antisemitism and ensure the safety and security of the American Jewish community," the members wrote. 
Biden's fiscal 2023 budget proposal includes $360 million for the Nonprofit Security Grant Program, a sum advocated for by major Jewish groups and supported by congressional leaders, that offers houses of worship and other religious institutions financial support to help protect themselves from attacks. 
Ambassador Deborah Lipstadt, the State Department's special envoy to monitor and combat antisemitism, focuses on global antisemitism. Jewish leaders have lobbied the Biden administration to appoint a liaison to the Jewish community focused on domestic terrorism at the homeland security or the justice departments.