Fast Forward
Chuppah dreams: NBA star Kevin Love married in Jewish ceremony
The NBA star signed a ketubah and the bridal gown was by Jewish designer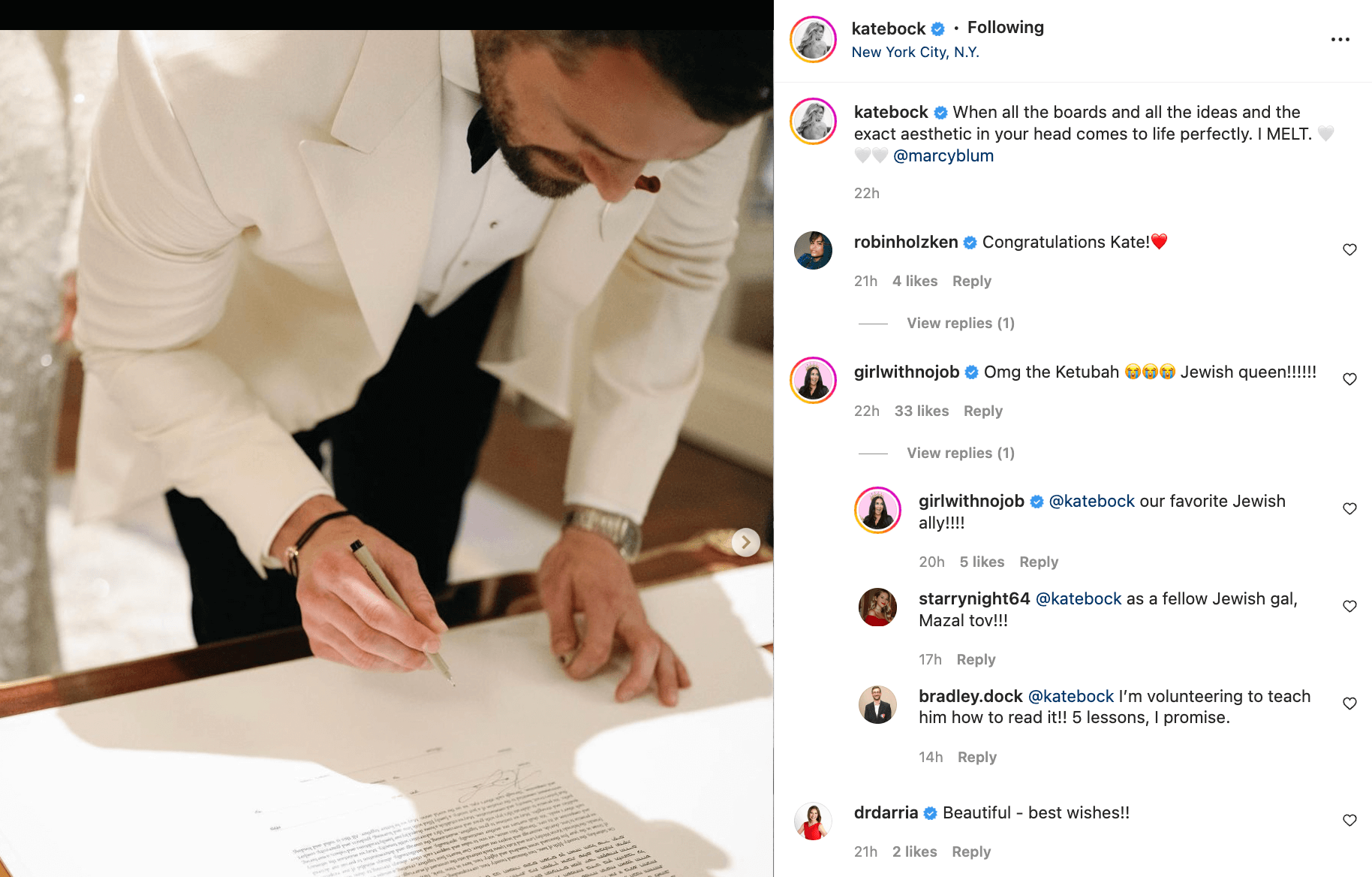 This Jewish wedding posed an unusual challenge: the chuppah needed to clear the high-profile groom's 6-foot-10 frame.
Kevin Love, the former UCLA basketball star and veteran forward of the Cleveland Cavaliers, married Jewish supermodel Kate Bock over the weekend in a ceremony at the New York Public Library officiated by his agent, Jeff Schwartz.
The Great Gatsby–inspired wedding had no shortage of Jewish bells and whistles, starting with the white cherry-blossom chuppah, whose arched canopy was so high it doesn't appear in People's photo gallery.
Bock — who wore a wedding dress by Jewish gown designer Danielle Frankel — and Love, who won an NBA Championship with the Cavaliers in 2016, also signed a ketubah written in Hebrew and English.
The couple met in the 2015 offseason, when Love — who has also modeled, for Banana Republic — was in his playing prime. The two hit it off over coffee at the St. Regis Hotel in New York.
A year later, with Love hoisting the Larry O'Brien Trophy for the first time, the couple announced their relationship on Instagram.
The wedding was attended by a slew of celebrities and NBA stars, including Adele, the chef Mario Carbone, Russell Westbrook (Love's UCLA teammate), and, of course, LeBron James, who anchored the Cavs' title run — and who's been hitting up Jewish weddings all summer.
In the comments of Bock's post-wedding Instagram post, Claudia Oshry, a comedian and author, jubilantly noted the ketubah. 
"Omg the Ketubah 😭😭😭 Jewish queen!!!!!!" she wrote.
Underneath, someone else commented: "I'm volunteering to teach him how to read it!! 5 lessons, I promise."