Fast Forward
Jewish liberal groups urge Biden to stop eviction of Palestinians from their homes in villages near Hebron
The letter echoes one sent to Secretary of State Anthony Blinken signed by 81 members of Congress in May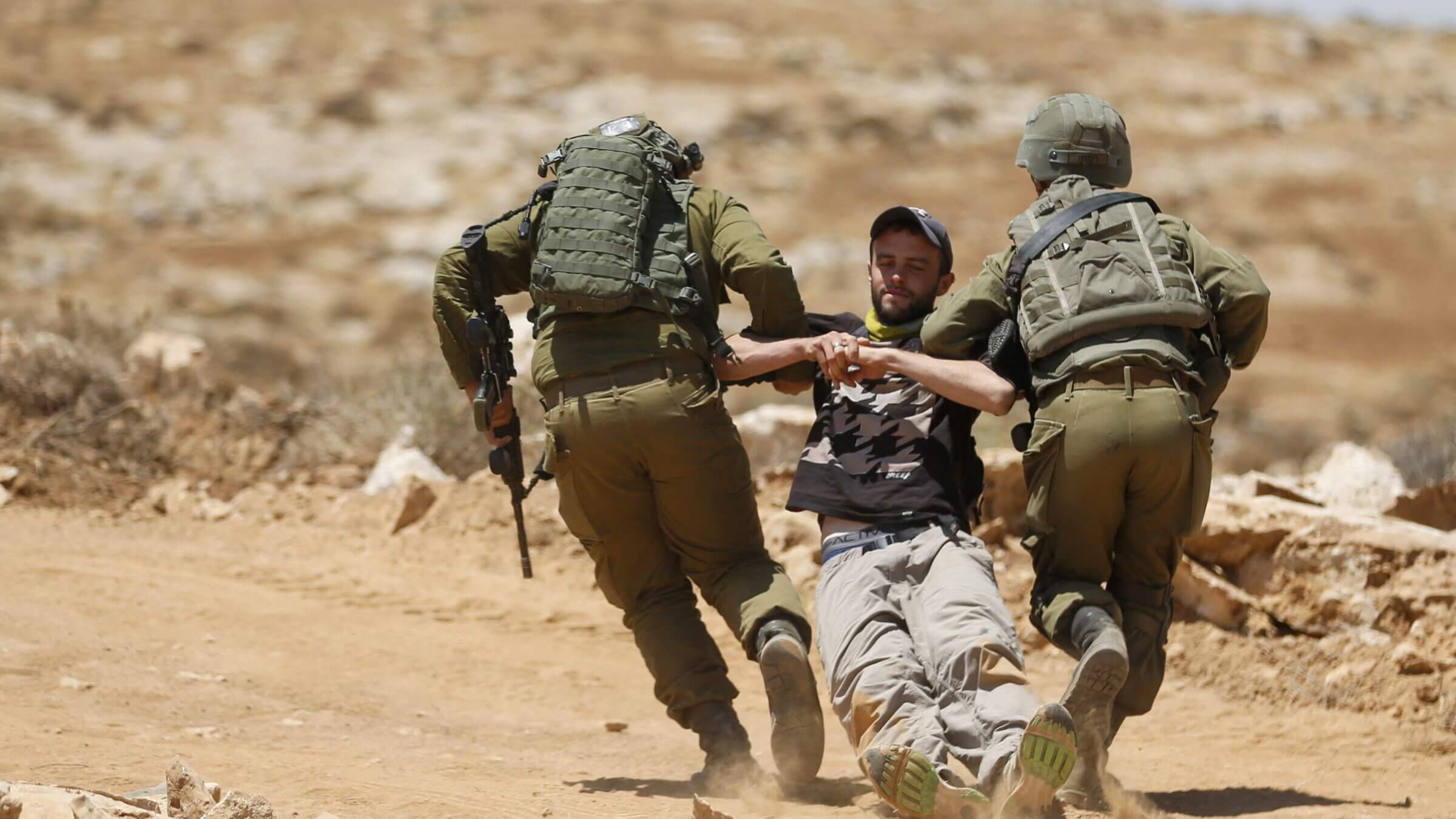 Prominent liberal Jewish groups sent a letter to President Joe Biden ahead of his visit to Israel this week, urging him to intervene to stop Israel's eviction of some 1,000 Palestinians from their homes in Masafer Yatta, an area of Palestinian villages in the occupied West Bank.
It includes 12 villages in southern Hebron Hills that Israel's High Court approved for a large-scale transfer and demolition after a 22-year legal battle to repurpose the land for an army firing range. The demolition of some homes in the area has already begun.
"We ask you to raise this issue and make clear the United States' firm opposition to such displacement in your upcoming trip to Israel," the letter reads.
It is signed by the Union for Reform Judaism, New Israel Fund, Reconstructing Judaism, Reconstructionist Rabbinical Association, Ameinu, T'ruah, Americans for Peace Now, Habonim Dror North America, Hashomer Hatzair USA, Israel Policy Forum, the Jewish Labor Committee, J Street, the National Council of Jewish Women, Partners for Progressive Israel and New York Jewish Agenda. 
The letter echoes one sent to Secretary of State Anthony Blinken by 83 members of Congress in May. Dozens of senators and representatives then wrote to Blinken: "This relocation of Palestinian families from homes they have lived on for generations could spark violence, is in direct violation of international humanitarian law, and could further undermine efforts to reach a two-state solution."