Fast Forward
Leading candidate for Congress invokes Jewish grandfather's Holocaust murder
Becca Balint, a progressive candidate in the race for Vermont's sole House seat, attributed her public service to growing up in a family affected by the Holocaust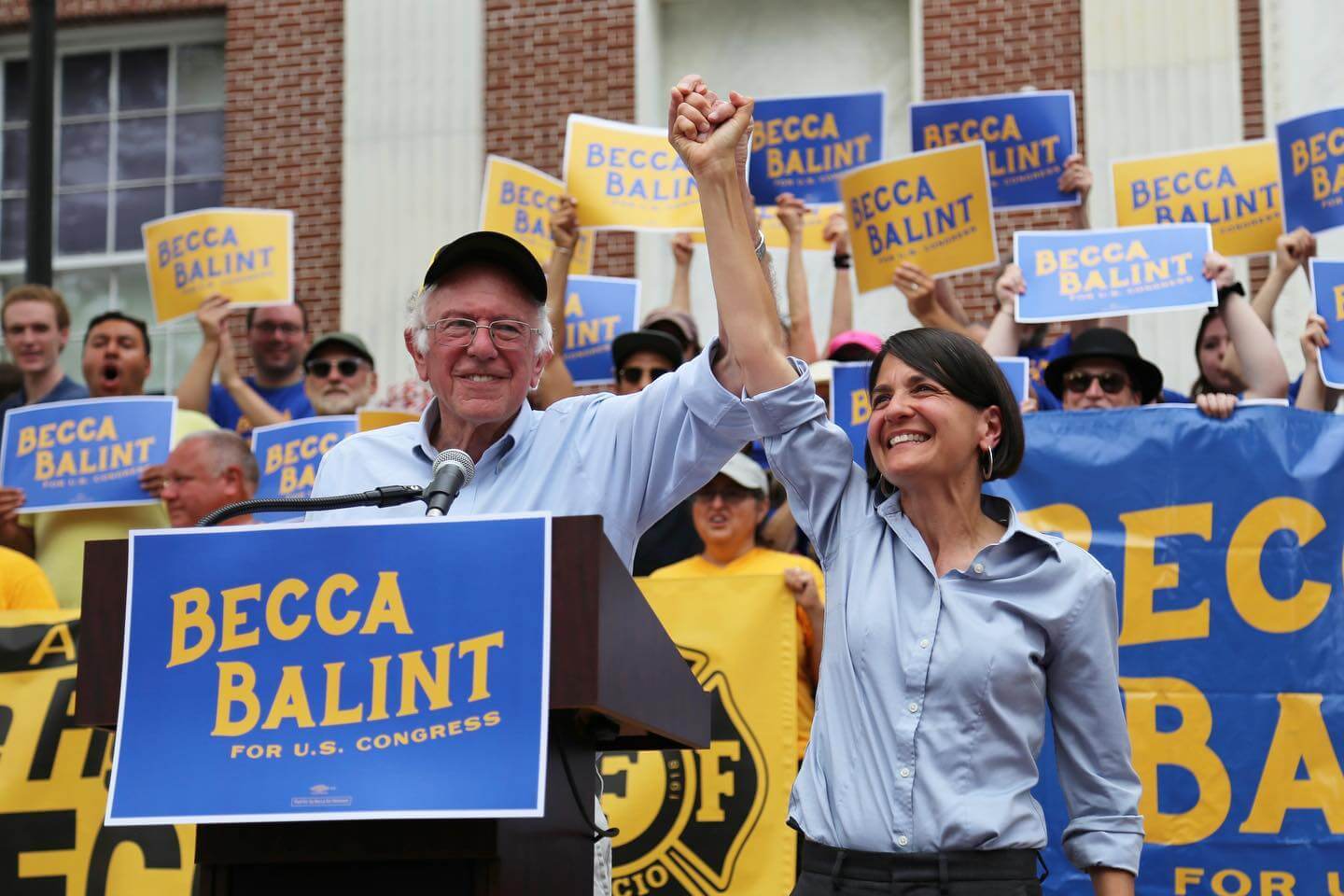 The leading candidate in the race for Vermont's only House seat invoked her Jewish grandfather's Holocaust history in the days leading up to Tuesday's Democratic primary. 
Becca Balint, president pro tempore of the Vermont Senate, is competing with Lt. Gov. Molly Gray for the open seat held by longtime Congressman Peter Welch, who is running for the U.S. Senate. 
"In my family, we know what's at stake," Balint said in a campaign video released last week, talking about the fight for abortion rights. "My grandfather was murdered in the Holocaust. My whole life I've known that beating the forces set on dividing us takes showing up every chance you get." 
Balint was referring to her paternal grandfather, Leopold Bálint, who was murdered on a forced march from Mauthausen to the town of Gunskirchern on May 5, 1945, in the waning days of World War II. Balint wrote about her grandfather's murder in an essay she published in 2012. "This story still gives me an ache in my chest whenever I allow myself the quiet space to think about it," she wrote.
In the essay, Balint also shared that her father, Peter, who emigrated to the U.S. in 1957, was always hesitant about connecting with neighbors. "I used to chalk it up to European manners, but in my adulthood I have come to realize it is actually a manifestation of the complex trauma of the Holocaust," she wrote. "Of course he doesn't want the neighbors to know too much about him and his family. Neighbors can betray you; indeed they did betray him and his family." 
Balint became the first woman and first openly gay person to serve as president of the State Senate in 2020.
Recent polls show Balint with a commanding lead in the primary. 
Jews in Vermont make up about 1% of the state's population – 7,865 – according to a 2020 survey.
She is backed by the most prominent progressive Jews of the state – Sen. Bernie Sanders and the founders of Ben & Jerry's, Ben Cohen and Jerry Greenfield.
This post was updated