Fast Forward
Trump supporters denounce FBI raid on Mar-a-Lago: 'This is Gestapo crap!'
On Twitter and on TV, right-wingers compare the raid to Nazism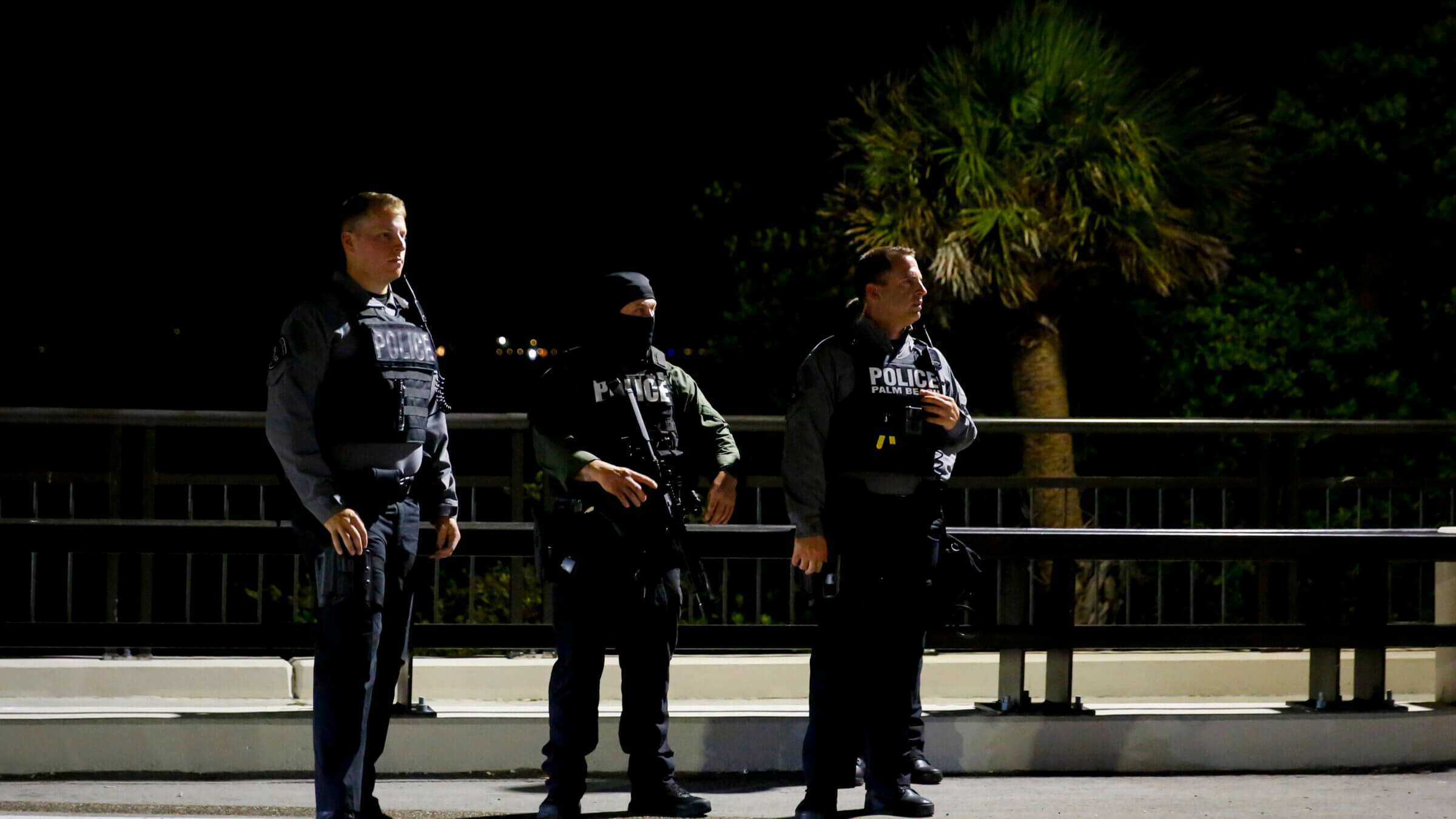 Trump supporters denounced the FBI's raid of former President Donald Trump's Mar-a-Lago resort as Nazism, comparing the agency's search for documents Monday to tactics used by Hitler's Gestapo and East Germany's infamous secret police force, the Stasi.
Steve Bannon, who served as chief strategist in the Trump White House, said on Fox News that "the FBI right now is the Gestapo."
U.S. Senator Rick Scott, Republican of Florida, compared the FBI's actions to the Gestapo, as well as the Soviet Union and dictatorships in Latin America in an interview Tuesday on Fox Business.
Rick Scott says the FBI raid of Mar-a-Lago is like the Nazis and the Soviet Union and Latin American dictatorships pic.twitter.com/a0cFWl4kJM

— Aaron Rupar (@atrupar) August 9, 2022
Former Trump adviser Sebastian Gorka, who served as a deputy assistant to the president in 2017, said on Newsmax TV that the raid was "a hatchet job that is Gestapo Stasi tactics."
Here's the video of Gorka's Gestapo analogy 👇 pic.twitter.com/5w70TYvDPb

— Jacob Kornbluh (@jacobkornbluh) August 9, 2022
U.S. Rep. Paul Gosar, the far-right Arizona Republican, called for "elimination of the democrat brown shirts known as the FBI."
I will support a complete dismantling and elimination of the democrat brown shirts known as the FBI. This is too much for our republic to withstand @charliekirk11 @JackPosobiec @kelliwardaz @KariLake @andybiggs4az @GOPLeader @DonaldJTrumpJr

— Paul Gosar (@DrPaulGosar) August 8, 2022
In a video that she posted on Twitter, U.S. Rep. Lauren Boebert, Republican from Colorado, called it "Gestapo crap."
This #DepartmentOfInjustice must be held accountable.

It was President Trump today, but it's you next if we don't take a stand. pic.twitter.com/z9wqynaikg

— Lauren Boebert (@laurenboebert) August 9, 2022
Benny Johnson, conservative political columnist and host of "The Benny Report" on Newsmax TV,  tweeted: "We live under a morally repugnant Gestapo regime." 
We live under a morally repugnant Gestapo regime.

Our Founders would puke.

This is NOT America.

— Benny Johnson 🍊 (@bennyjohnson) August 8, 2022
Of course, the comparisons to Nazis didn't fly with everyone. In response to Florida Republican Congressional candidate Lavern Spicer's tweet comparing "Biden's FBI" to "Hitler's Gestapo," someone responded: "Yep. Retrieving stolen classified documents is exactly like executing millions of Jews. Congratulations, you nailed the comparison."
Biden's FBI is no better than Hitler's Gestapo at this point.

Political persecution!

— Lavern Spicer 🇺🇸 (@lavern_spicer) August 8, 2022
Ironically, while Trump supporters denounced the FBI raid as being Nazi-like, a new book reveals that Trump wanted his military advisors to be more like "the German generals in World War II." According to an excerpt in The New Yorker from the book "The Divider," by Susan Glasser and Peter Baker, Trump was annoyed that his own generals were prone to push back on his orders rather than accept them with blind loyalty.