Fast Forward
Israeli soldier killed by friendly fire in the West Bank
Natan Fitoussi was killed near the border fence in the northern West Bank, in what was initially thought to be a shooting attack. The IDF says that the shooter followed protocol before opening fire, in a case of mistaken identity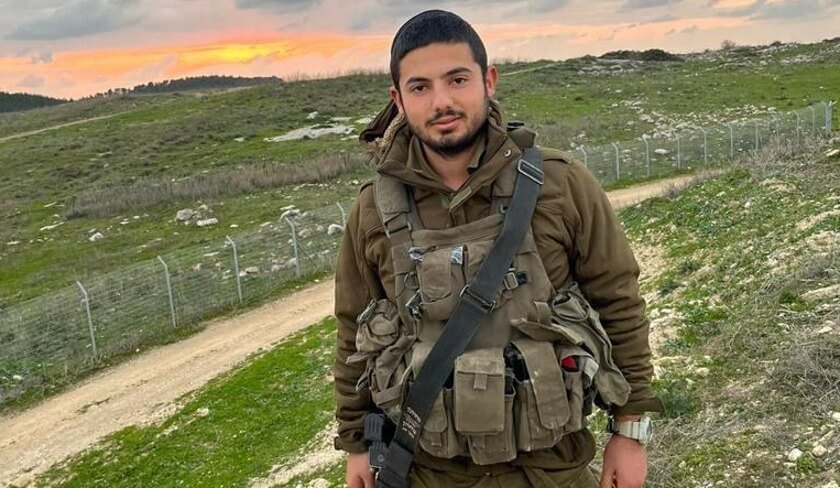 This article originally appeared on Haaretz, and was reprinted here with permission. Sign up here to get Haaretz's free Daily Brief newsletter delivered to your inbox.
An Israeli soldier was killed Monday by a friendly fire near the separation barrier in the West Bank.
The deceased soldier was named as Natan Fitoussi, 20, of the Kfir infantry brigade from the coastal city of Netanya. The IDF Spokesperson's Unit said that his family has been informed and that the incident is being investigated.
According to a preliminary assessment, Fitoussi left the post where he and the second soldier were stationed to pray outside. He was on his way back to the post after concluding his prayer when the soldier reportedly mistook him for a suspect and started following arrest protocol.
Fitoussi apparently believed that the protocol that his friend was following was intended for another suspect and reacted as if entering an "encounter" (emergency situation). The soldier at the post perceived this as an aggressive act or an effort by the "suspect" to attack and shot him twice. Fitoussi was mortally wounded and later was pronounced dead at the hospital.
IDF Spokesperson Ran Kochav said on Tuesday that the soldier who opened fire had made a mistake in identification. He said, in an interview with Army Radio, that the slain soldier had informed his position before leaving it and that the shooter had followed protocol before opening fire.
"We'll accompany [the soldier who opened fire] and try to understand his thought process and the circumstances that led to the error." Kochav further stated that the shooter's condition is "normal."
At first, the army said the soldier was hit in a shooting attack and later retracted its statement. The incident took place near the barrier between the city of Tulkarm and the village of Shuweika in the West Bank.
Defense Minister Benny Gantz expressed grief over Fitoussi's death, saying that "the IDF is committed to investigating and drawing lessons so that such situations do not repeat themselves, and it will." Prime Minister Yair Lapid sent his condolences to Fitoussi's family.
This is the third Israeli soldier to be killed by friendly fire since the start of the year. In January, two company commanders from the IDF's Egoz commando unit were killed by friendly fire during a security patrol near their base in the Jordan Valley, after they were misidentified and shot by a fellow soldier.
The January incident took place two months after the military announced it was loosening its rules for opening fire against people suspected of stealing weapons, which has been a persistent problem in that area of the West Bank. It said soldiers would be able to shoot when there are reasonable suspicions of weapons theft not only at bases and closed military zones, but also at training areas and anywhere there is a military presence.