Fast Forward
Former Trump adviser Michael Flynn likened MAGA voters to Holocaust victims
'We are on this train right now,' Flynn said at rally last year for Senate candidate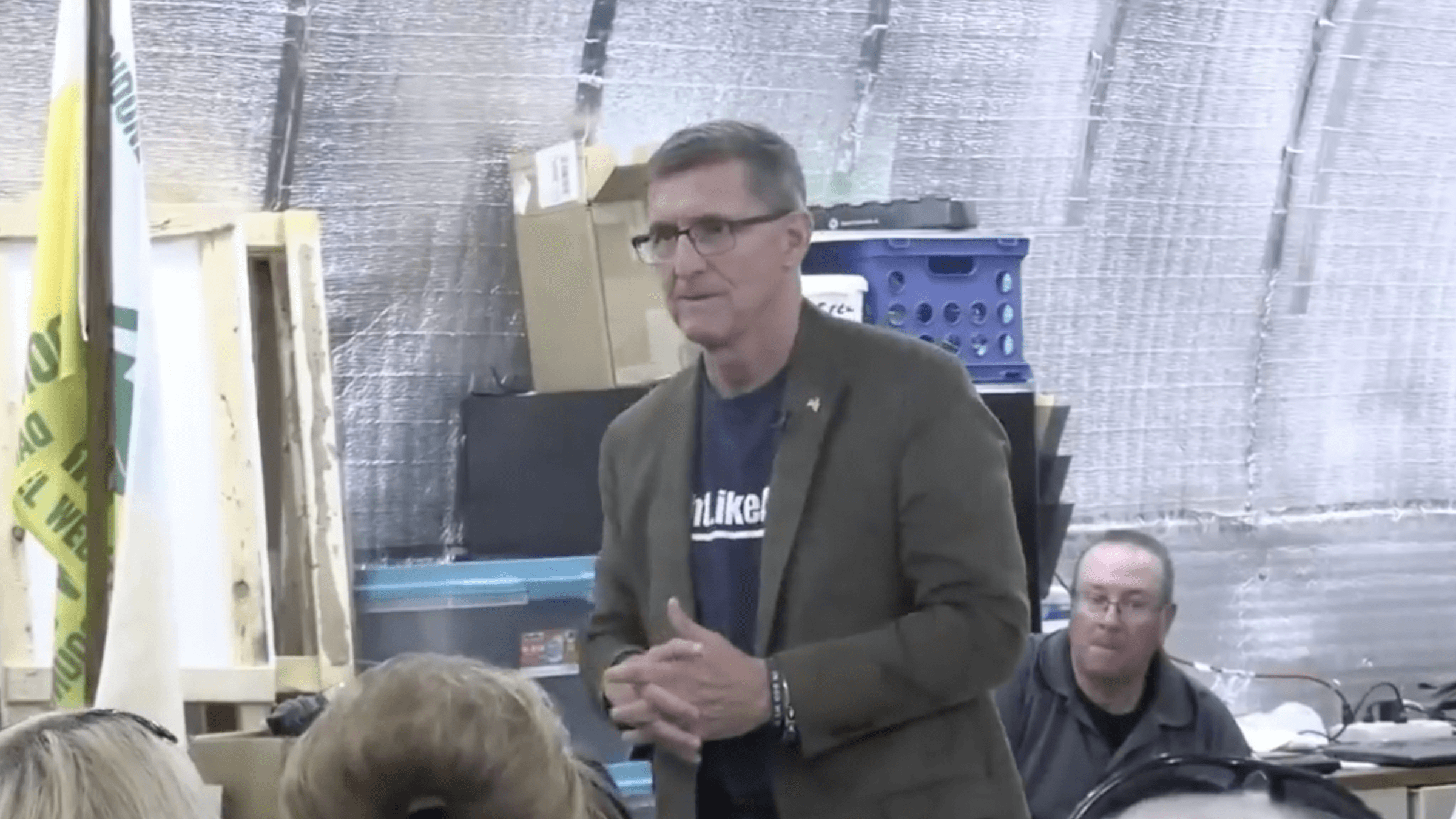 One of former President Trump's national security advisers likened the U.S. government to Nazi Germany at a political campaign rally last fall and suggested that far-right activists were at risk of being deported to their deaths.  The remarks were made by Michael Flynn, a retired U.S. Army lieutenant general who lasted only 22 days in the White House.
"We are on this train right now, or are about to get on it, because we're doing nothing," Flynn said during a meet-and greet for Don Bolduc, now Republican nominee for U.S. Senate in New Hampshire. The comments were uncovered Thursday by Media Matters, a watchdog group.
Flynn also appeared to question why millions of Jews followed Nazi orders to board deportation trains to concentration camps and enter gas chambers in Auschwitz. He recalled visiting Nazi death camps, where he saw a machine gun at the end of the train tracks and wondered to himself: "Jesus, how could somebody stand there and just allow these people to do that to them? And then knowing what they knew, how could they get on that train? I would have rather attacked that machine gun nest."
"Knowing what I know today, I would never get on that train," Flynn said. 
Bolduc, who won a competitive primary on Tuesday and will now face Democratic Sen. Maggie Hassan, did not refute or criticize Flynn's remarks at the event.
In November 2021, Flynn called for Americans to adopt a single religion, addressing a far-right rally. In 2016, he retweeted an antisemitic message that he later apologized for. 
At the Bolduc campaign event in October 2021, Flynn said "the presidency of the United States of America was stolen," and that that the nation "experienced a coup."
Like Flynn and other Trump supporters, Bolduc has promoted  false conspiracy theories about the 2020 election, though he said on Thursday that after doing research, he has now concluded the presidential election was fair.