Fast Forward
Kanye West threatens to go 'death con 3 on Jewish people'
West made the comment after a screenshot of a conversation with rapper P. Diddy he posted on Saturday led him to have his account temporarily restricted by Meta, which owns Instagram and Facebook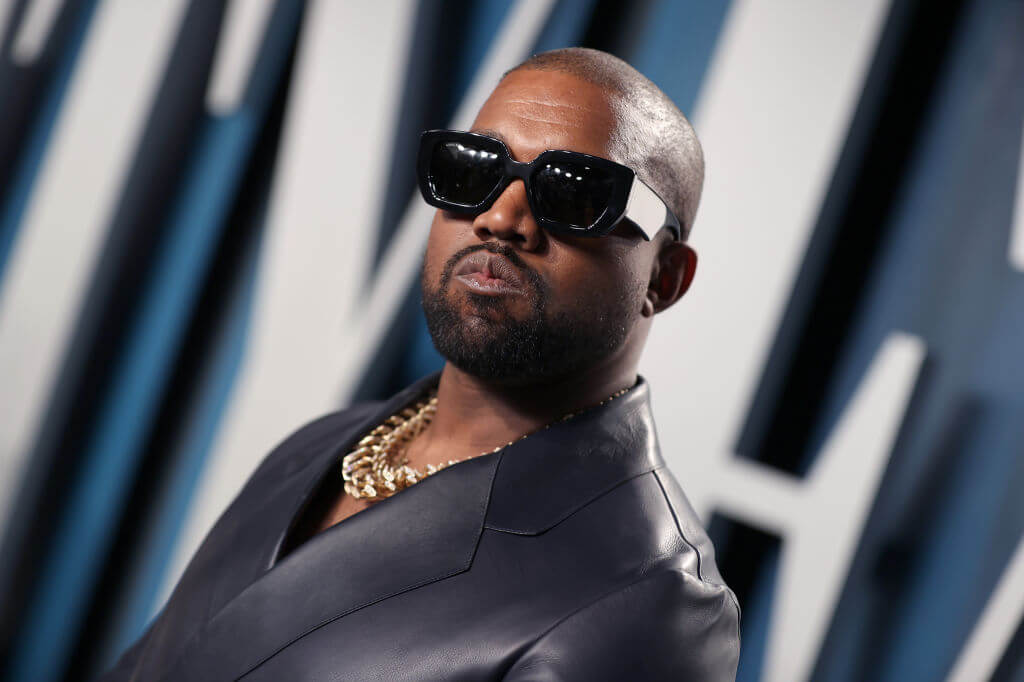 This article originally appeared on Haaretz, and was reprinted here with permission. Sign up here to get Haaretz's free Daily Brief newsletter delivered to your inbox.
Instagram and Twitter have removed posts by American rapper Kanye West over the weekend after he accused Jews of shutting down "anyone whoever opposes your agenda."
West, who goes by the pseudonym Ye, said he would go "death con 3 on Jewish people," referring to a higher state of alert for the U.S. military, after public comments made on Saturday led him to have his account temporarily restricted by Meta, which owns Instagram and Facebook.
On Saturday, Ye uploaded a screenshot of a text conversation with rapper P. Diddy, in which he tells him: "I'ma use you as an example to show the Jewish people that told you to call me that no one can threaten or influence me." In what seemed to be a preemptive defense, he captioned the post "Jesus was a Jew."
The tweet was taken down because it "violated Twitter rules," while Meta did not explicitly state which of his posts led to his account being restricted, though the screenshot in question was deleted from his profile.
This prompted Ye to turn to his inactive Twitter account to post a picture of him with Meta's owner Mark Zuckerberg, saying "How you gone kick me off Instagram. We used to be n*****."
Elon Musk, who is currently in the process of buying Twitter, responded: "Welcome back to Twitter, my friend!"
Ye then tweeted again, "Who do you think created cancel culture?," before strangely pivoting to a tweet supporting the Iranian "revolution against 44 years of dictatorship."
The American Jewish Committee slammed the "anti-Jewish posts shared to his 18 million followers on Instagram."
The posts came after Ye was interviewed on conservative commentator Tucker Carlson's show on Fox News, where he alleged that ex-U.S. President Donald Trump's son-in-law and adviser Jared Kushner had orchestrated the Abraham Accords between Israel and Gulf states "to make money."
Since leaving politics, Kushner's investment firm has managed to secure a $2 billion investment from Saudi Arabia's government, even prompting a U.S. House of Representatives committee to investigate whether his "personal financial interests improperly influenced U.S. foreign policy."
Although Saudi Arabia was not a signatory to the Abraham Accords, it has warmed its position toward Israel, allowing Israeli flights to use its airspace.
Many on the right-flank of U.S. politics have leapt to the rapper's defense, with the House Judiciary of the Republican Party simply tweeted: "Kanye, Elon, Trump."
Ye is one of the most successful musicians of all time, yet this is not the first time that he has drawn controversy. In 2018, he faced a backlash for meeting with then-U.S. President Donald Trump and for claiming that 400 years of slavery for African Americans "was a choice."
Ye was diagnosed with bipolar disorder and admitted to psychiatric care in 2016.