Fast Forward
Kanye West doubles down on antisemitic tropes, rejects invitation to Holocaust Museum
'I want you to visit Planned Parenthood. That's our Holocaust museum,' the rapper told the Drink Champs podcast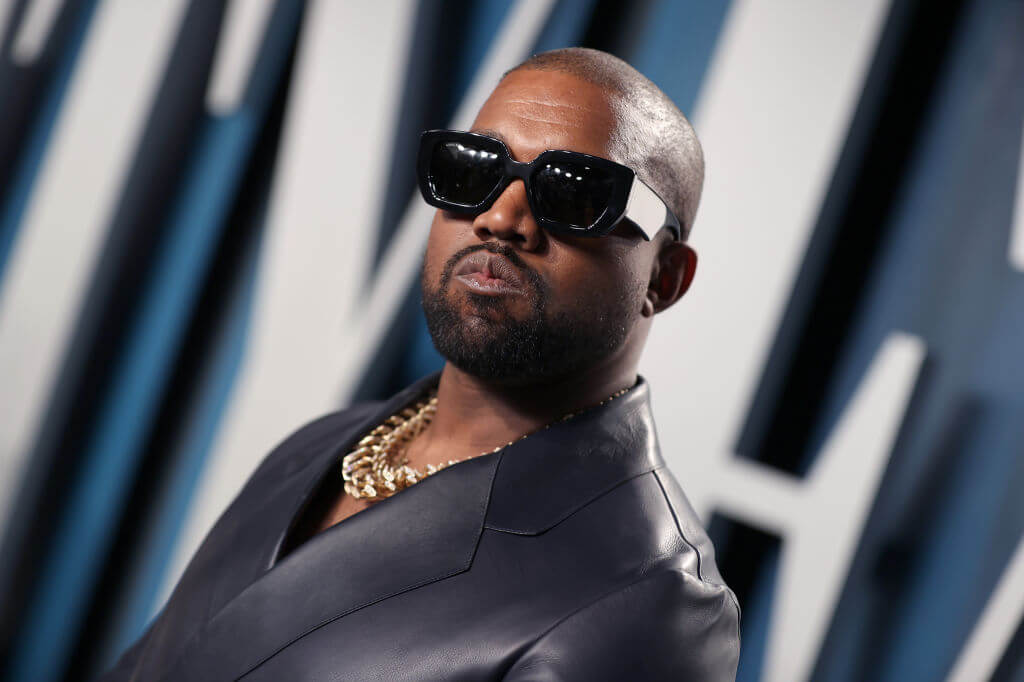 This article originally appeared on Haaretz, and was reprinted here with permission. Sign up here to get Haaretz's free Daily Brief newsletter delivered to your inbox.
Kanye West rejected an invitation from the Holocaust Museum in Los Angeles following his antisemitic rants of the past several days, doubling down on his recent anti-Jewish tropes and conspiracy theories.
"I want you to visit Planned Parenthood. That's our Holocaust museum," the rapper told the Drink Champs podcast, echoing one of his unaired comments from Tucker Carlson's Fox New interview where he said "known eugenics" Margaret Sanger founded Planned Parenthood alongside the Ku Klux Klan "to control the Jew population."
West noted that his outbursts came after Dov Charney, the Jewish founder of Los Angeles Apparel, would not release his "White Lives Matter" t-shirt widely condemned as racist, though West said "it's because he's Jewish." West would later say: "Don't say 'fuck Black Lives Matter' or you will be cancelled by the Jewish media."
"They been fucking with me for too long. They put the crazy narrative out there. My Jewish trainer put when I went to the hospital in the press," West said, referring to his 2016 hospitalization after a manic episode.
Kanye west going on drink champs and ranting about Jewish people pic.twitter.com/WvPrXwtjsv

— Wazy hemisphere Megafan (@yipsigoon) October 16, 2022
"This is my exact point: Jewish people have owned the Black voice, whether it's through us wearing a Ralph Lauren shirt or all of us being signed to a record label or having a Jewish manager or being signed to a Jewish basketball team or doing a movie on a Jewish platform like Disney," West said, offering a number of antisemitic tropes.
"I respect what the Jewish people have done and how they brought their people together," West said. "They came into money through the lawyers after Wall Street, when all of the Catholics – they wouldn't divorce people so the Jewish lawyers came and they were willing to divorce people, that's when they first came into the money."
"With the darker Jews – the 12 lost tribes of Israel, who we are because we're Jewish also, we're from Africa also, we're the blood of Christ. We're not just black, we are Jew just like the Jewish people, and now we're coming into money," West added, noting the existence of so-called "Jewish business secrets."
The American Jewish Committee condemned the podcast, its host N.O.R.E. and Revolt TV for platforming West, saying they "proudly touted Kanye's interview with no condemnation of his antisemitism. Besides the comments themselves, the problem with Kanye's open antisemitism is the fact that these people and platforms continue to give him the chance to spew hatred."
"Platforms like Revolt TV cannot shirk their responsibility for the content that they produce and air without commentary. Choosing to allow Kanye to spew antisemitic hatred, even after he threatened all Jewish people, is despicable. Enough," the AJC added.
West was locked out of his social media accounts after suggesting that mogul Sean "Puffy" Combs is controlled by Jews and vowing to go "death con 3" on "JEWISH PEOPLE." It was soon revealed after his postings that Carlson intentionally removed an array of West's antisemitic comments, including tropes related to "financial engineering" and Jewish people being bad at dancing.
Democratic members of Congress and Jewish establishment organizations roundly condemned West after his rants, though conservative pundits have attempted to defend West to varying degrees. The incident has brought further scrutiny on Carlson's platforming of West, and his own history of helping spread antisemitic conspiracy theories.