Fast Forward
New video leaks of Trump disparaging Jewish Americans, repeating antisemitic tropes
The outtake was filmed by British documentary filmmaker Alex Holder, who was interviewing former President Donald Trump in 2021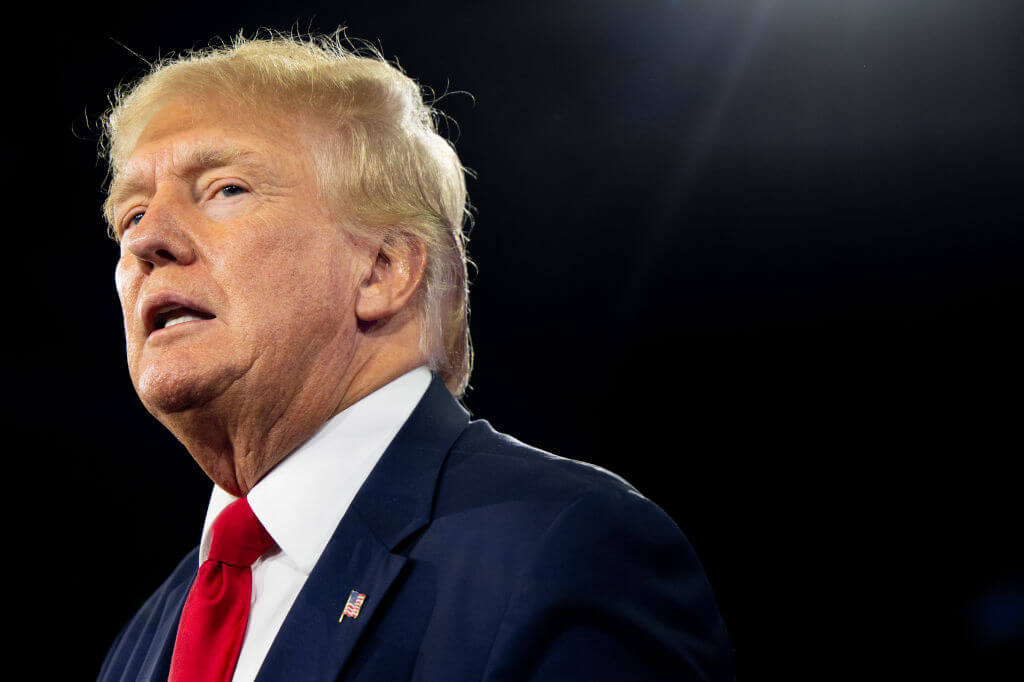 Former President Donald Trump asked, "Is this a good Jewish character right here?" and described Persian Jews as "very good salesmen," according to a new clip released Wednesday by a British documentary filmmaker and reported by Maggie Haberman of The New York Times.
The video was recorded on May 20, 2021, at Trump's golf club in Bedminster, New Jersey, by Alex Holder, a filmmaker who testified before the House committee investigating the Jan. 6 insurrection at the U.S. Capitol. Holder had access to and filmed interviews with Trump and his family before and after the 2020 presidential election. The finished product was called "Unprecedented," a documentary available on the Discovery+ streaming service.
Trump to me: "Is this a good Jewish character right here?" pic.twitter.com/mt3ZgOyeDt

— Alex Holder (@alexjholder) October 19, 2022
Trump was reportedly complaining to a group of people — including one wearing a yarmulke — about the lack of support he got from American Jews in his reelection bid, despite how popular he was in Israel. Trump received between 21% and 30% of the Jewish vote in 2020, according to exit polls. A recent survey showed only 19% of Jewish voters hold a favorable opinion of Trump.
Trump compared the share of votes to the overwhelming support he got from the Orthodox community, who traditionally vote Republican in national elections — Trump received 82% of the Orthodox vote in Borough Park in 2020 — and his popularity in Israel. A recent Pew Research survey showed an overwhelming majority of Israelis saw Trump as a strong leader and trusted his handling of world affairs.
In the video, Trump also boasted about his commutation of Sholom Rubashkin's prison sentence. Rubashkin, a kosher meat executive, was found guilty in 2009 of 86 counts of bank fraud and sentenced to 27 years in prison in December 2017. Freeing Rubashkin, whom Trump referred to as "the rabbi from Iowa" even though he was not a rabbi, had become a cause célèbre in some parts of the Orthodox community and for Trump's son-in-law, Jared Kushner.
The new video clip comes on the heels of Trump's recent social media post, warning American Jews to "get their act together… before it is too late!"