Fast Forward
Civil rights attorney will be first Jew to serve in Alabama legislature in nearly 50 years
Phillip Ensler will continue to serve as executive director of the Jewish Federation of Central Alabama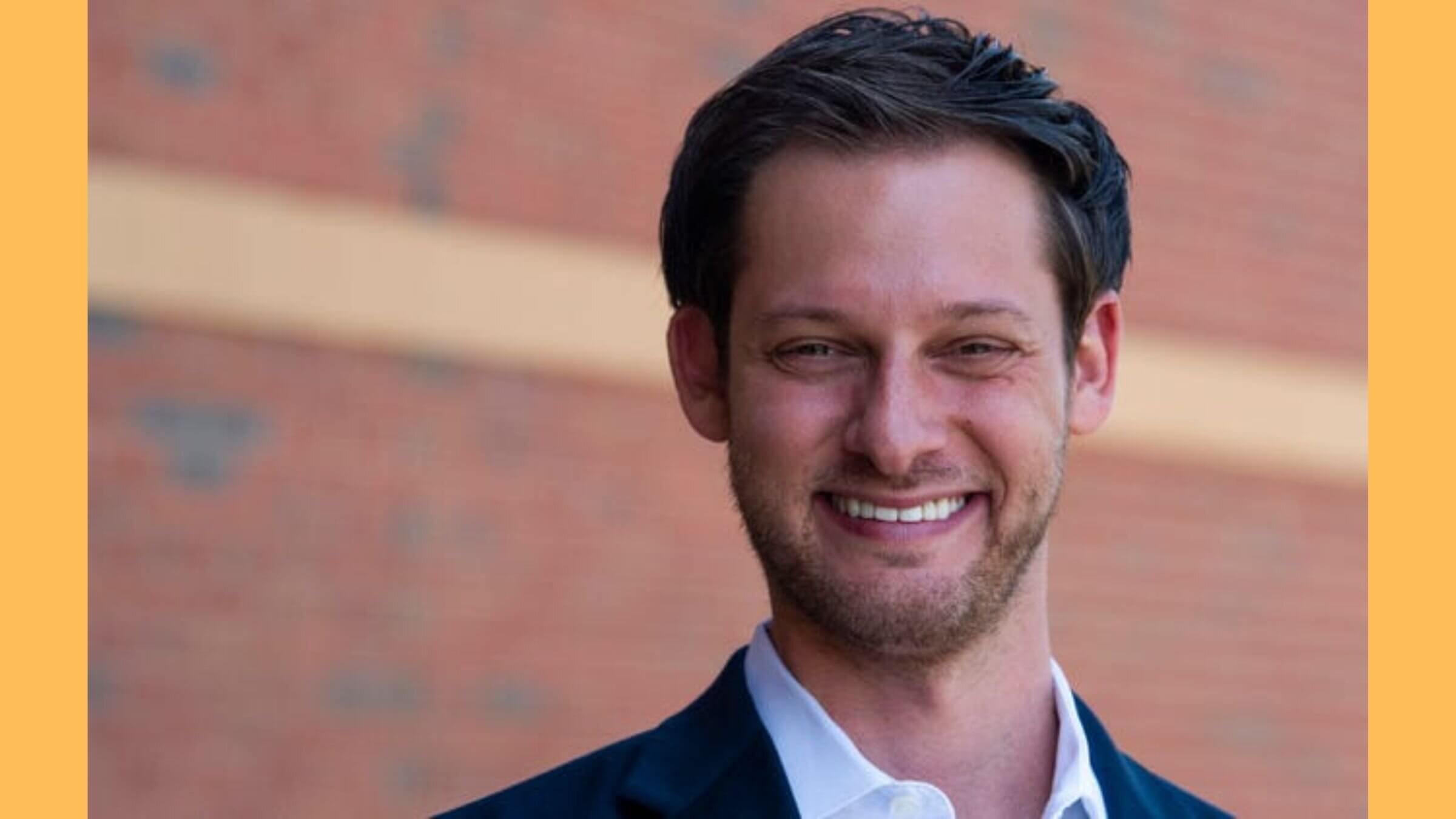 Civil rights attorney Phillip Ensler will become the first Jew to serve in the Alabama legislature in nearly half a century.
Ensler, 32, who moved from New York City to Montgomery a decade ago to teach civics in a public high school, handily beat Republican incumbent Charlotte Meadows, with about 60% of the vote.
With his victory, Ensler also became the first Democrat to flip an Alabama House seat since 2010. The current executive director of the Jewish Federation of Central Alabama, Ensler plans to keep his day job.
Alabama, where Republicans control the governor's office and both houses of the legislature, is considered a ruby red state. But Ensler benefitted from a 2021 redistricting that brought more Democrats voters into the East Montgomery district, which is now 55% Black.
Wednesday morning, Ensler and his rabbi, Scott Kramer, of Agudath Israel Etz Ahayem, went to the Dexter Avenue King Baptist Church, from which the Rev. Martin Luther King, Jr. launched the 1955 Montgomery bus boycott, according to a local television station. Kramer held a Torah as Ensler was sworn into office, his hand on a Tanach, or Hebrew study Bible, by Montgomery County District Court Judge Monet Gaines.
"We then sang the shehecheyanu," Ensler wrote to the Forward in an email Wednesday. "It was an incredibly powerful and emotional moment and such a meaningful way to begin my service as a state representative!"
(Alabama House members are sworn into service shortly after they are elected at the place of their choosing, though the legislative session does not begin until next year.)
The last Jew to sit in the Alabama legislature was fellow Democrat Ben Erdreich, who served from 1971 to 1975.
Ensler courted Alabama's small Jewish community during the campaign. But it already knew him well through his work heading the federation and his membership at Agudath Israel Etz Ahayem, Montgomery's main Conservative/Sephardi synagogue. He also made frequent visits to Beth Or, the region's Reform synagogue.
On his campaign website, he quoted Talmud: "Do not be daunted by the enormity of the world's grief. Do justly now, love mercy now, walk humbly now. You are not obligated to complete the work, but neither are you free to abandon it."
In the last days of the campaign, Ensler had to take time out to respond to security concerns over a fire at a Birmingham synagogue. Fire officials and law enforcement determined that the fire had been intentionally set. Its rabbi, however, said the suspect was not motivated by antisemitism.
During the campaign, Ensler was attacked as an anti-gun Northern liberal by Meadows, other Alabama Republicans and unaffiliated PACs.
One anti-Ensler mailer was headed "Phillip Ensler Does Not Want Law-Abiding Citizens to Be Able to Protect Themselves." Another reminded voters that Ensler "is not from Alabama, linking him without evidence to Rep. Alexandria Ocasio-Cortez of New York, the most prominent member of  "The Squad."
But Ensler also enjoyed much positive local media coverage, as a local civic leader and attorney, before and during his election bid.
In a column last week, the publisher of the alt-weekly Montgomery Independent lauded Ensler for working harder than Meadows, and asked readers to vote for him. The publisher added that in redistricting, Ensler's fellow Republicans "threw her to the wolves."