Fast Forward
Netanyahu: Normalizing Israeli-Saudi relations would end the Arab-Israeli conflict
The next Israeli prime minister said an accord is in reach and would yield widespread peace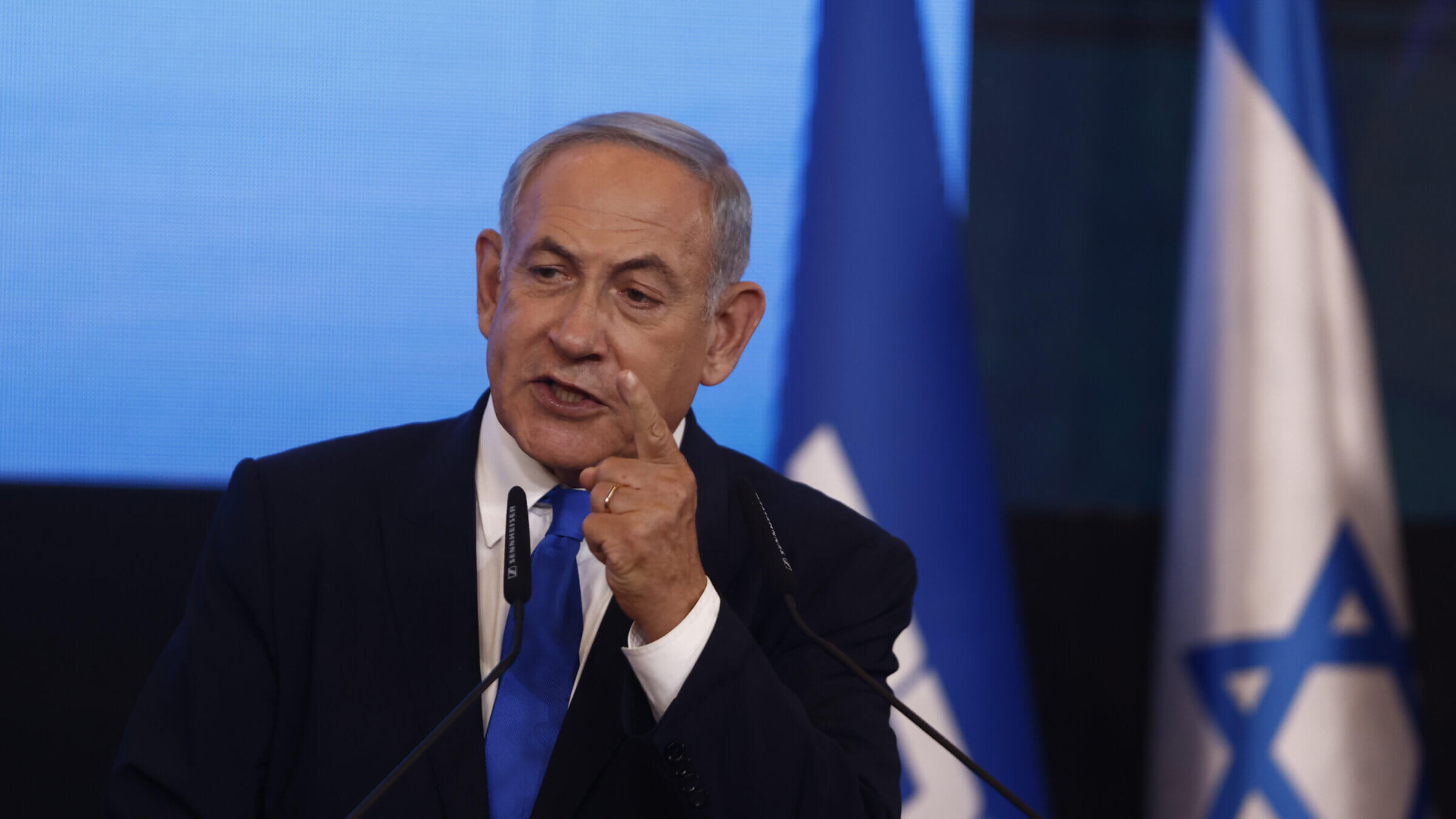 Incoming Israeli Prime Minister Benjamin Netanyahu said Wednesday that he believes a normalization agreement between Israel and Saudi Arabia is within reach and would effectively "end the Arab-Israeli conflict."
Netanyahu, speaking from Israel at an online event hosted by Temple Emanu-El's Streicker Center, reminded an online audience of nearly 300 people that the Abraham Accords were negotiated by the administration of former President Donald Trump when he was prime minister.
"It didn't happen without Saudi approval because those countries wanted to know what their big neighbor Saudi Arabia thought about it," he said. "I can assure you, it wasn't negative."
He added that as a prelude to the Abraham Accords — which normalized relations between Israel the UAE, Bahrain, Morocco and Sudan — Saudi Arabia permitted aircraft to fly over its airspace while coming to and leaving Israel.
Netanyahu, following his Likud party's success in last week's elections, is expected to lead the next Israeli government. Wednesday's online event, organized with the National JCC Literary Consortium and the Jewish National Fund-USA, promoted his new memoir, "Bibi: My Story."
Considered the most influential country in the Arab world, Saudi Arabia has never recognized Israel, but both countries share a bitter enemy in Iran.
Netanyahu on the campaign trail often spoke about improving relations with Saudi Arabia, and Biden administration officials have said that the U.S. would support the process. At the same time though, the White House has adopted a tougher approach to Saudi Arabia, for its manipulation of oil prices, and the murder of American journalist Jamal Khashoggi, among other issues.
Netanyahu on Wednesday also said that in making peace with Saudi Arabia, given its stature in the Middle East, Israel "will be effectively ending the Arab-Israeli conflict."
"We already had peace decades ago with Jordan and Egypt," he added. "So yes, I think it's a worthy goal."
Many Palestinians have critiqued the Abraham Accords for their failure to advance their cause, and in particular the founding of a Palestinian state.
Netanyahu lashed out at Palestinian leadership Wednesday, saying the path to peace is not through them. "The only way rejectionists can be overcome is by having a massive counterweight that would isolate them, and I believe that counterweight is going to be the Arab world."
Commenting on the increase in antisemitism in the U.S. and elsewhere, Netanyahu encouraged American Jews to speak up forcefully.
"You are fortunate to live in a great free country and your voices can be heard and you should make them heard."