Fast Forward
Cheers on TikTok for a woman who tried to tear down antisemitic signs in Iowa
Police spoke to two masked man on the scene but made no arrests were made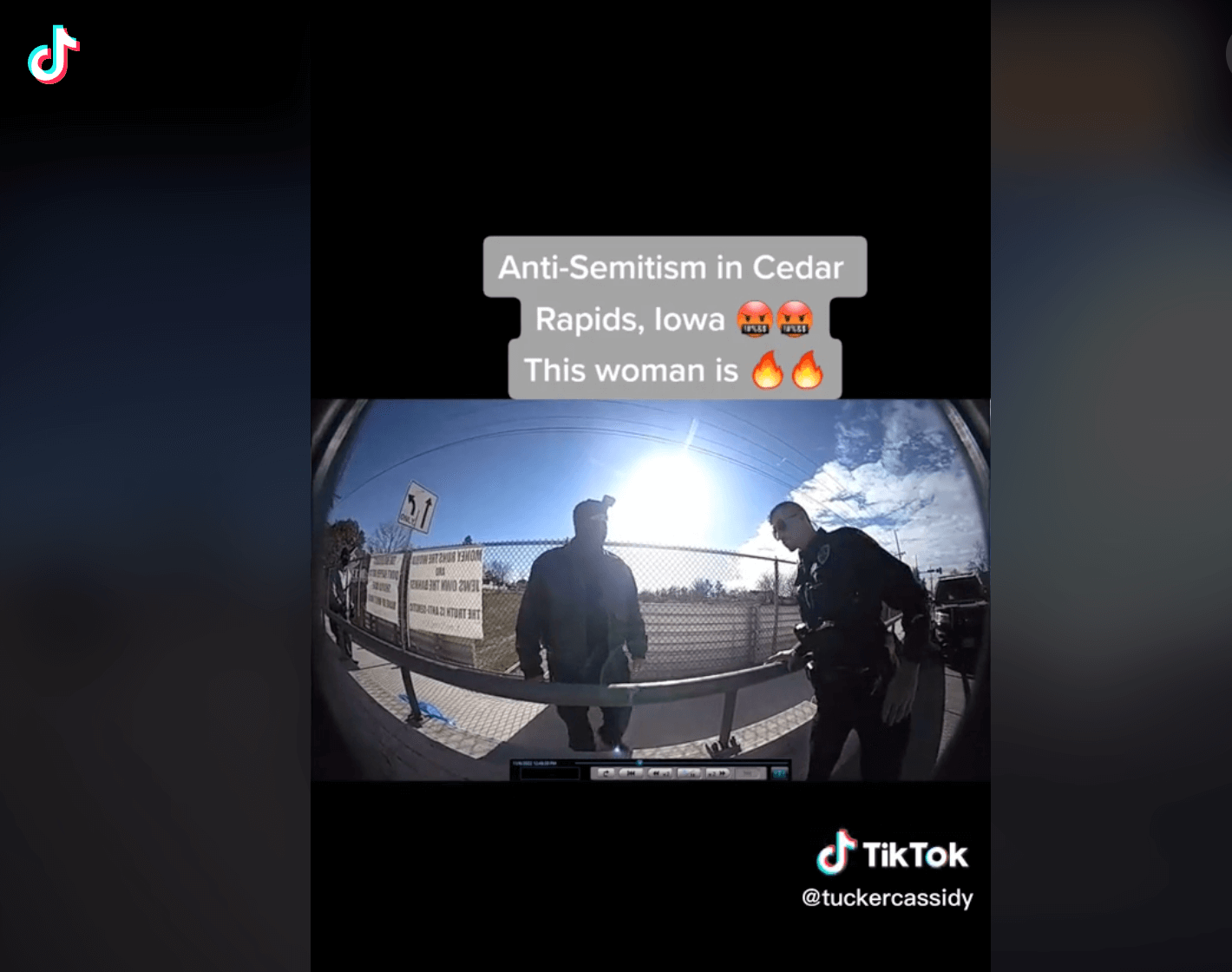 A woman who tried to remove antisemitic signs from a fence in Iowa was cheered online as a hero this week after footage of the November incident went viral.
Video posted to TikTok showed the woman trying to tear down signs accusing Jews of running the world's banks and another stating the Holocaust didn't happen. Police stopped the woman, telling her that the signs were speech protected by the First Amendment, and asked her, "Do you want to go to jail?"
The video has been viewed over 1.7 million times on TikTok since it was posted Tuesday. Many praised her actions in the comments.
"Fellow Iowan. To this woman, I am so glad we have you. You are protecting us. The cops aren't," wrote one person. "You are a hero."
"She is such a firecracker," wrote another. "Love her and her passion for what is right. We all need to be doing this."
A police spokesperson said the incident happened Nov. 6 in Cedar Rapids. Though clipping the signs to the fence violated a city ordinance, said the spokesperson, Mike Battien, no arrests were made. In the video, a pair of masked men can be seen standing near the fence where the signs were posted.
"The signs weren't illegal, in terms of the content," he said. "When the officers told them they were going to receive a citation for having displayed those signs incorrectly, they denied ownership." The signs, he said, "were deemed abandoned property" and removed.
But in the video, one of the men can be heard saying, "We do stuff like this," and saying the officer can "check us out" at a website printed on the signs. The website is for a group called Crew 319 that describes itself as Nationalist Socialist.
The video was posted to TikTok by Tucker Cassidy, a disability rights advocate and motivational speaker, who did not respond to a request for comment.
Battien said a review of the incident concluded the officers acted correctly. "I think there was an effort by the officer to prevent the two sides from interacting," he said.