Fast Forward
Palestinian Authority halts security cooperation with Israel after Jenin raid kills at least 9
The raid was one of the largest in an ongoing campaign by Israeli forces against militants in the West Bank city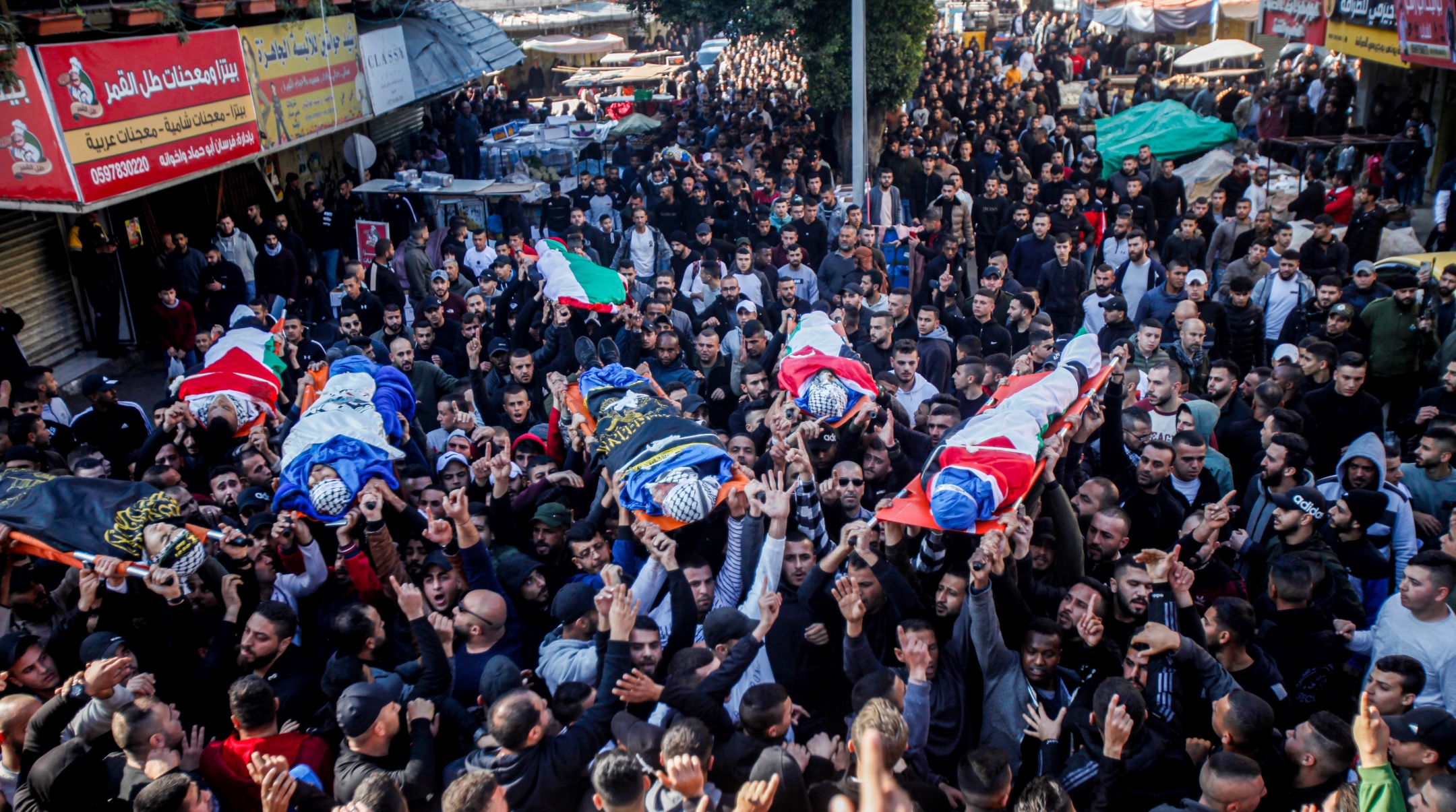 (JTA) — In the wake of a deadly Israeli raid in Jenin Thursday, the Palestinian Authority has suspended security cooperation with Israel, a move U.S. diplomats criticized, fearing could it further escalate violence.
"We don't think it is the right move right now. It is very important that both sides maintain security coordination and even deepen it," said U.S. Assistant Secretary of State for Near East affairs Barbara Leaf,  Axios reported. "We will continue talking to the parties until the Secretary arrives in the region."  Secretary of State Antony Blinken is set to visit the Middle East next week, a trip complicated by the rising tensions.
The operation was the first major Israel raid on the city since Israel's new right-wing government took office last month. Israeli authorities say they killed six militants in the raid on what they said was a safe house. They said the raid was aimed at heading off a major attack on Israel. The Palestinian Authority said 10 Palestinians were killed in the raid, according to the Associated Press, which also noted that it is not unusual for the P.A. to suspend its security relationship with Israel in the wake of violence, and that it is usually quickly restored.
"The security coordination is nonexistent starting from right now," read an P.A. statement released Thursday.
Palestinian officials said the dead included civilians, among them a 60-year old woman, and that Israeli forces blocked entry to first responders for hours.
Palestinian Authority President Mahmoud Abbas declared three days of mourning and Hamas and Islamic Jihad, Islamist terrorists whose affiliates are among the armed gangs who effectively control the city, vowed to retaliate.
The raid, the largest in months, comes as the new Israeli government led by Prime Minister Benjamin Netanyahu, the most right-wing in history, is in its first weeks. Before he stepped down earlier this month, the previous head of the Israel Defense Forces warned that the coalition's plans, especially around governance in the West Bank, could ignite conflict and make Israelis less safe.
The raid also comes a week ahead of a visit to the region by U.S. Secretary of State Antony Blinken. The Biden administration, focused on supporting Ukraine's effort to repel Russia's invasion, is seeking quiet in the Middle East. Also at stake are pledges by Blinken and Netanyahu to expand the Abraham Accords, Israel's normalization agreements with four Arab countries.
Israel has been targeting Jenin since last April, after a series of deadly attacks on Israeli civilian targets inside Israel's pre-1967 borders, and in the West Bank. Israeli authorities say the attacks originate in the West Bank city, which is nominally under Palestinian Authority control, but where militias reign.
This article originally appeared on JTA.org.