Fast Forward
8-year-old injured in eastern Jerusalem car ramming attack dies
The boy's 6-year-old brother was killed in the terror attack at a bus stop outside Ramot, a neighborhood in eastern Jerusalem, along with a 20-year-old man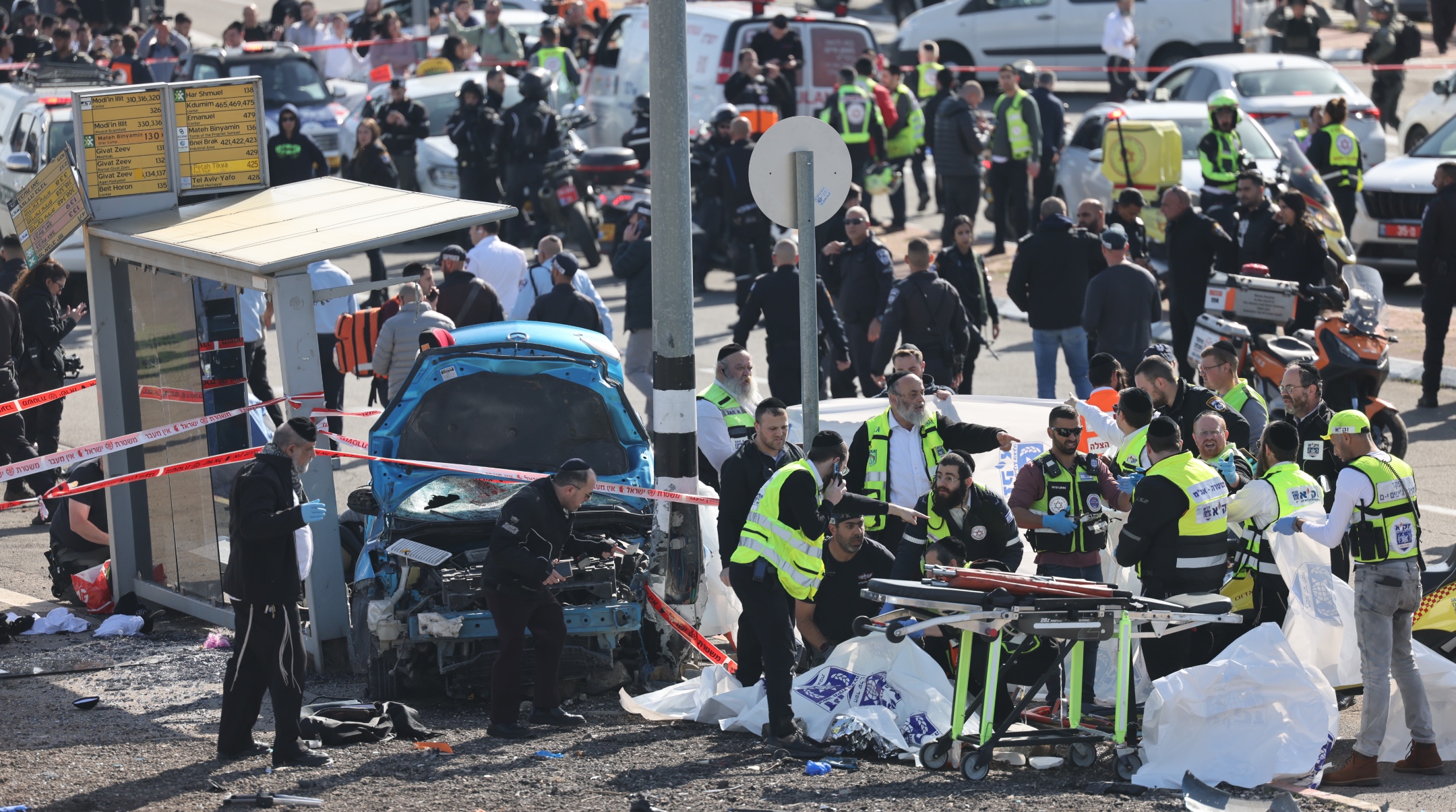 (JTA) — An 8-year-old boy injured in a car ramming attack on Friday in eastern Jerusalem died of his wounds the following day.
The boy's 6-year-old brother was killed in the terror attack at a bus stop outside Ramot, a neighborhood in eastern Jerusalem, along with a 20-year-old man. At least four others, including the boys' father and another sibling, were injured in the attack. The 6-year-old victim was buried on Friday, and the remaining two victims were buried on Saturday night.
The attack came two weeks after a shooting attack in the eastern Jerusalem neighborhood of Neve Yaakov killed seven people. That attack came one day after an Israel Defense Forces raid in the northern West Bank city of Jenin killed 10 people, including two civilians.
This article originally appeared on JTA.org.