Fast Forward
Who is that Israeli guy in Nikki Haley's campaign launch video?
Nikki Haley launched her presidential bid with a video that includes 4 seconds of footage taken in Israel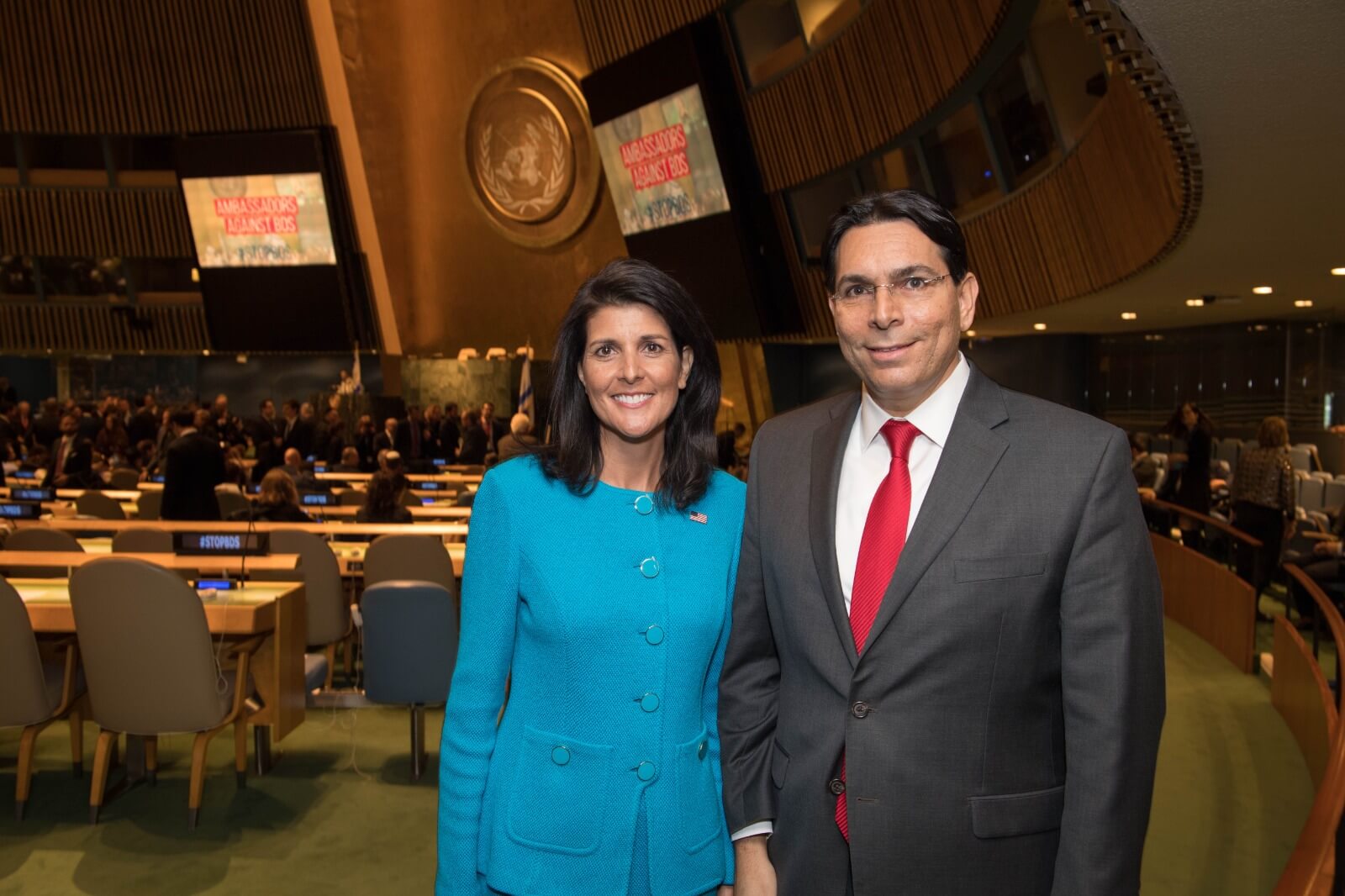 Former South Carolina Gov. Nikki Haley's presidential launch video, released Tuesday morning, featured footage of her in a helicopter on Israel's border with Gaza, and then on the ground, striding alongside . . . who?
It's Danny Danon in that 4-second clip from 2017, the former Israeli ambassador to the U.S. As Haley challenges her former boss Donald Trump for the Republican nomination in 2024, her friendship with Danon may shed light on her campaign and priorities.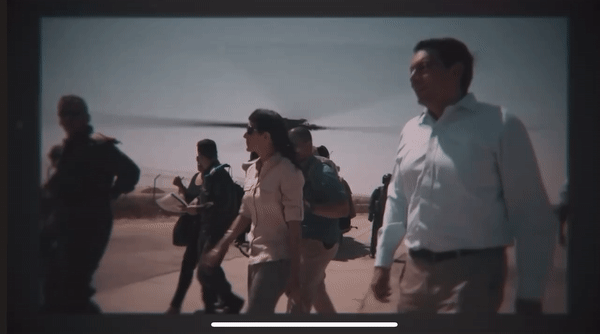 Haley forged close ties with Danon in her short tenure as U.N. ambassador in the first half of the Trump administration. There she became a source of pride for hawkish supporters of Israel for leading the fight against anti-Israel resolutions. 
Danon, now a Knesset member of the ruling Likud Party, said in a phone interview on Tuesday that he and Haley were able to develop a unique working relationship — and a lasting friendship — because they both came to the U.N. from political backgrounds. Each had the independence, he said, to make swift decisions and withstand criticism for their outspokenness.
During her time in office, from January 2017 to December 2018, Haley led the effort to stop U.S. funding for the United Nations Relief Works Agency (UNRWA), which serves Palestinian refugees, blocked the appointment of former Palestinian prime minister Salam Fayyad as a U.N. envoy to Libya, and spearheaded the U.S. withdrawal from the United Nations Human Rights Council, a move that was welcomed in Israel given the council's frequent criticism of the Jewish state.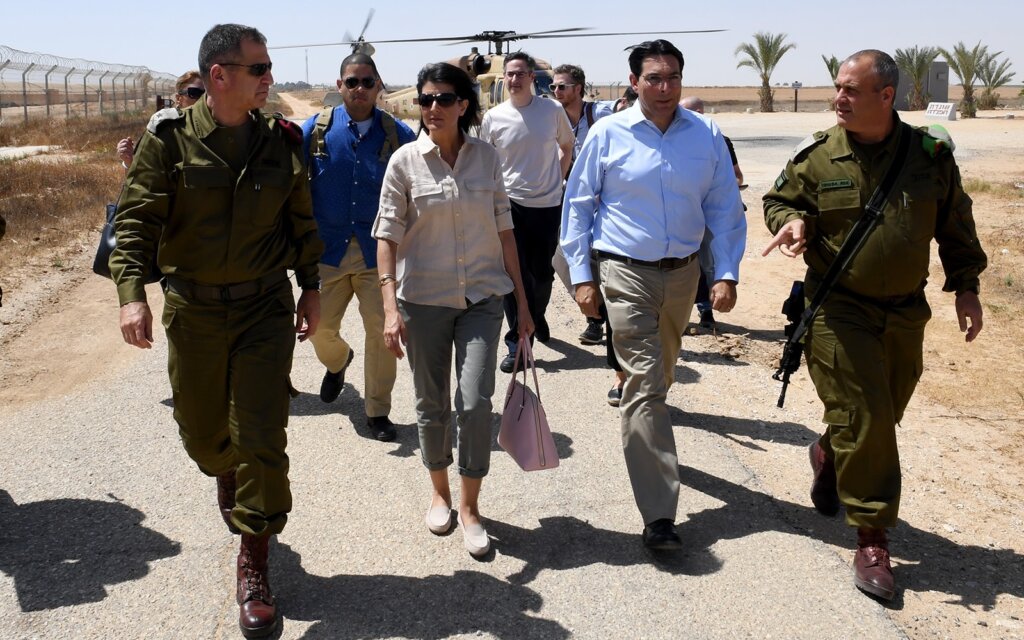 Haley was also on the close-knit team that worked on Trump's Middle East peace plan and was the administration's most vocal public supporter of the U.S. withdrawal from the 2015 nuclear deal with Iran in 2018.
"We are grateful that she stood with Israel — no ifs or buts," Danon said. "She was there for us and she was willing to pay a price for that."
During a meeting with Israeli Prime Minister Benjamin Netanyahu in March 2018, he thanked Haley for changing attitudes towards Israel at the international body. "I feel bad for Danny and what he's had to put up with but it was abusive before," Netanyahu said. "But it's actually starting to get a little bit better. I mean, they don't want to get yelled at, right?" 
Haley's ambitious route to the presidency 
Danon said he wished Haley good luck Tuesday morning and that the shots of Israel in her video shows her strong connection to the country and the challenges it faces. He called her "brave" for challenging Trump in a high-stakes primary.
Others describe Haley's political choices differently.
Haley abruptly resigned after just two years at the U.N. and was initially rumored to be Trump's choice as a running mate in 2020 after declaring she wouldn't compete against him in a primary. 
Mike Pompeo, her former colleague, who is also teasing a White House bid, accused Haley in his recently released memoir of plotting the removal of Mike Pence so that she could become vice president ahead of Trump's reelection bid in 2020. Pompeo deemed her resignation at the time irresponsible. "She has described her role as going toe-to-toe with tyrants," Pompeo wrote. "If so, then why would she quit such an important job at such an important time?"
Danon said when Haley left the U.N., Israel lost a "strong voice and a powerhouse." Haley had told him, he said, that she was insistent that she be involved in policymaking and would not want to simply execute the White House's orders. Perhaps she left, he surmised, because she felt "things are changing in terms of setting policy."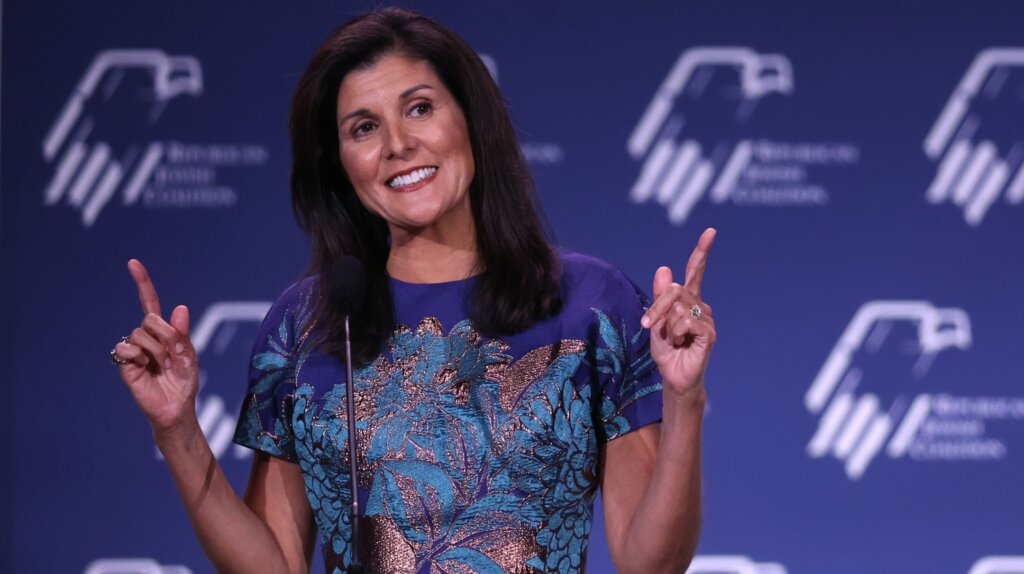 The Never-Trump Lincoln Project group has attacked Haley as a "power hungry and ambitious" politician.
Haley is currently polling at 4% among Republican primary voters. But a focus on foreign policy and building on her strong Jewish donor base could make her a stronger contender. 
"China and Russia are on the march," Haley said in her announcement. "They all think we can be bullied, kicked around. You should know this about me: I don't put up with bullies. And when you kick back, it hurts more if you're wearing heels."
Trump leads the pack of declared and possible GOP presidential candidates in recent polls.   
Danon wouldn't comment on Haley's chances with American voters. But "I can tell you that, that if Nikki Haley was running for president in Israel she would have won easily," he said, "because it's not only the positions that she took but also the way she presented it and framed it."
Correction: A photo caption has been corrected to show that Haley was U.S. ambassador to the U.N., not Israel.