Fast Forward
Pennsylvania governor credits families of Tree of Life victims for his anti-death penalty stance
Josh Shapiro implored the state legislature to abolish the death penalty, calling it a matter of morality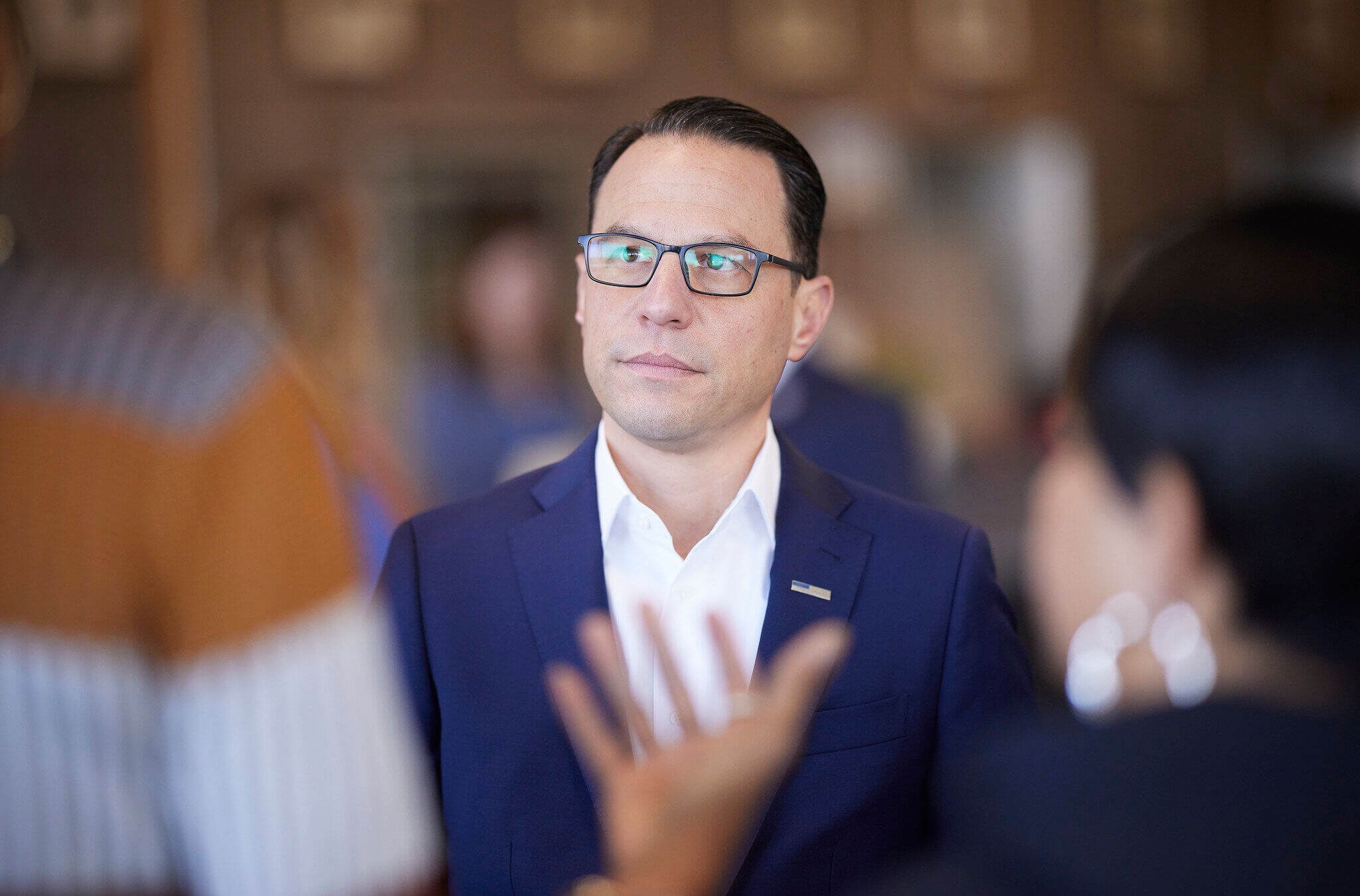 Pennsylvania Gov. Josh Shapiro on Wednesday beseeched the state legislature to abolish the death penalty, describing it as "a fundamental statement of morality." 
"The Commonwealth shouldn't be in the business of putting people to death, period," Shapiro said in remarks at the Mosaic Community Church in West Philadelphia, flanked by community leaders and criminal justice advocates. "I believe that in my heart." 
Shapiro, who has proudly embraced his Jewish faith, said he once believed that the death penalty should be reserved for those committing the most heinous crimes but evolved on the issue after meeting with some of the families of those slain in the shooting attack at the Tree of Life synagogue in Pittsburgh in 2018.
"They told me, that even after all the pain and anguish, they did not want the killer put to death," he said. The massacre at the synagogue, in which a gunman killed 11, was the deadliest act of antisemitism in the nation's history. "He should spend the rest of his life in prison, they said, but the state should not take his life as punishment for him taking the lives of their loved ones." 
"That moved me," Shapiro said. "And that's stayed with me."
Shapiro was sworn in as the state's 48th governor last month on a stack of three Bibles, including one that was rescued from the Tree of Life synagogue attack. 
The governor said he will not issue any execution warrants, and will sign a reprieve every time an execution warrant comes to his desk until the legislature acts on the matter. 
At least 25 states have outlawed the death penalty or issued a moratorium. 
Shapiro said he had a difficult time answering a question asked by his young son:"Why it is OK to kill someone as a punishment for killing someone?"