Fast Forward
Top Jewish scientists, Nobel prize winners warn of 'grave' global effect of Israel's judicial overhaul
The group warned that curbing the power of the high court and other institutions will 'provoke a rift' with the international scientific community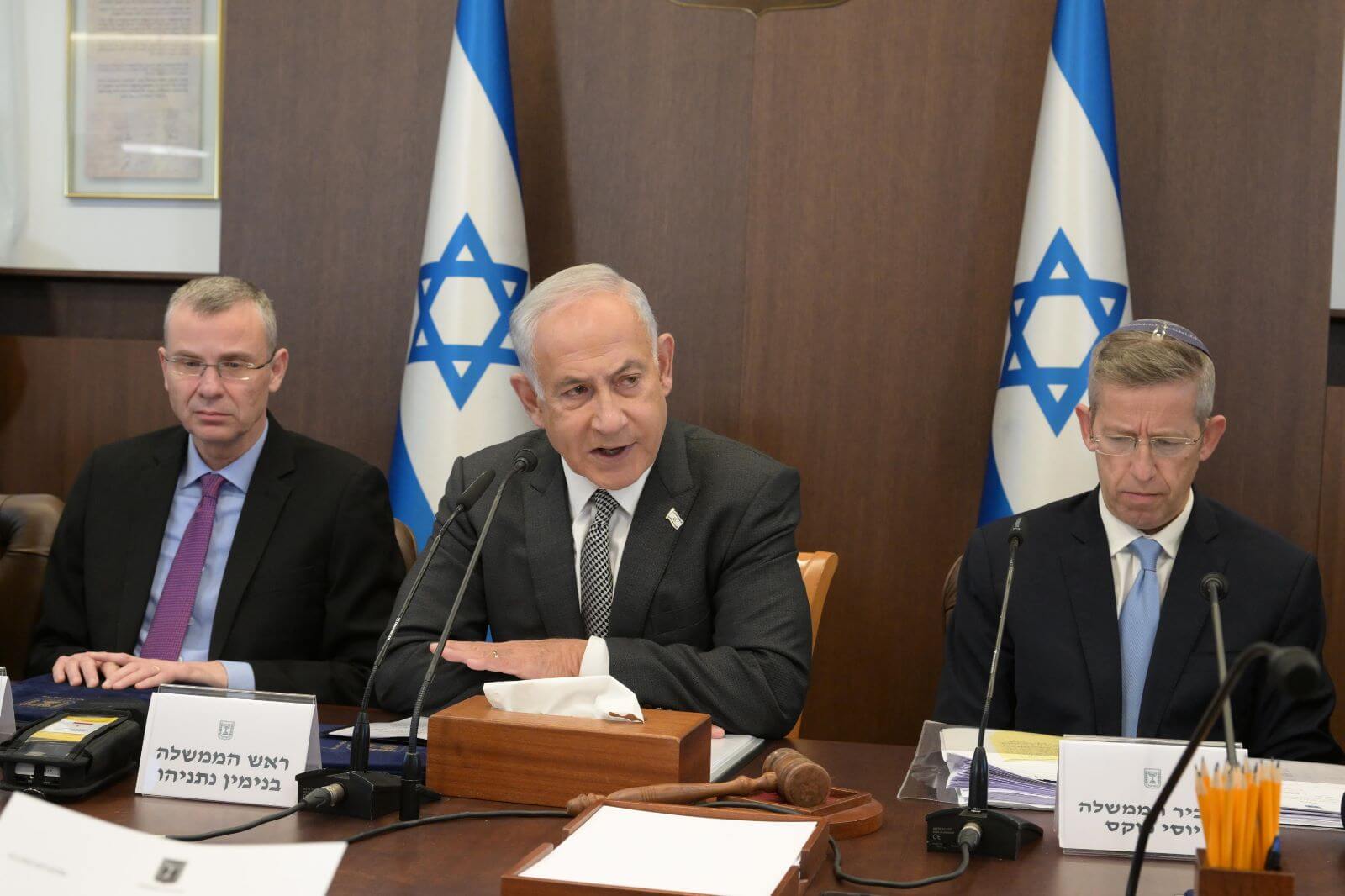 A group of more than 200 Jewish scientists in diaspora, including nine Nobel laureates, have signed an open letter warning the Israeli government that the proposed judicial overhaul will damage Israel's academic and scientific standing worldwide. 
The consequences of Israel abandoning core democratic values "would surely be grave, and would provoke a rift with the international scientific community," the scientists, many of whom serve as professors at prominent universities across the U.S., wrote. 
The Knesset is set to vote as early as Monday on legislation that would give more power to the coalition government on the committee that selects judges and override court rulings on legislation with a parliamentary majority.
More than 250,000 people across Israel have rallied against Prime Minister Benjamin Netanyahu's government in recent weeks. American Jews in several major cities have organized similar though smaller protests. 
The group implored the government "to step back from this precipice" and retract the proposed legislation. 
They warned that the measures if passed "will eviscerate Israel's judiciary and impede its critical oversight function," as well as "invite corruption and abuse, and stifle the healthy interplay of core state institutions." 
Highlighting their Jewish heritage, deep connection to Israel and fierce opposition to global boycotts of the Jewish state, the group also cautioned that the absence of an independent judiciary will significantly increase the threat of academic and trade boycotts and "set back the Israeli scientific enterprise for generations to come."