Fast Forward
House Speaker McCarthy visits Hasidic communities in Rockland County
'I will always defend you,' Kevin McCarthy promised the Orthodox community on his first NY trip as speaker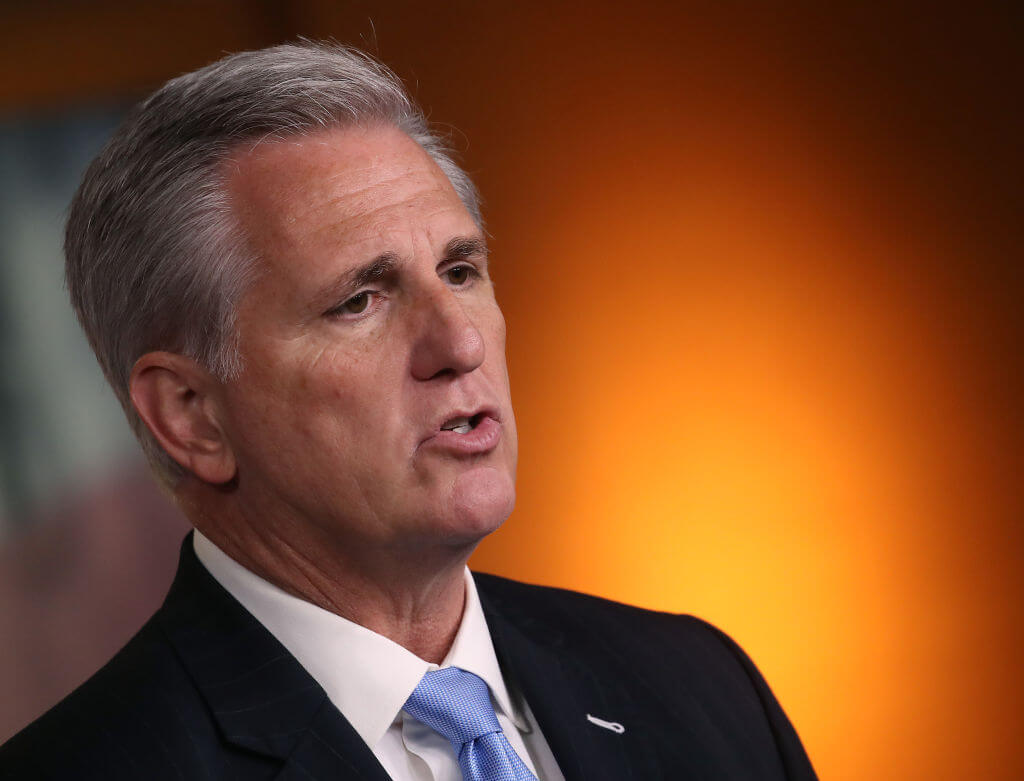 House Speaker Kevin McCarthy visited Hasidic neighborhoods in Monsey and New Square in New York's Rockland County Sunday afternoon. Rockland's sprawling Hasidic communities make it the county with the largest Jewish population per capita in the nation. 
McCarthy, who was in New York for a fundraising event in support of freshman Republican Rep. Mike Lawler, met with Rabbi David Twersky, the 82-year-old spiritual leader known as the Skverer Rebbe, and with Rabbi Chaim Rottenberg, whose home in Monsey was the scene of a stabbing attack in December 2019 and other Orthodox leaders. 
The village of New Square – with some 3,000 votes – has been courted in the past by both Democratic and Republican officials. Former Vice President Al Gore and former Senator Hillary Clinton won nearly unanimous support in the 2000 presidential and Senate elections after visiting the village. 
Hundreds of yeshiva children welcomed the Republican leader in a ceremony traditionally held for high-ranking dignitaries. "Be true to your faith, be proud of your heritage," McCarthy told the crowd, according to a video of his remarks shared with the Forward. "I will always defend you. I will defend the right for your education."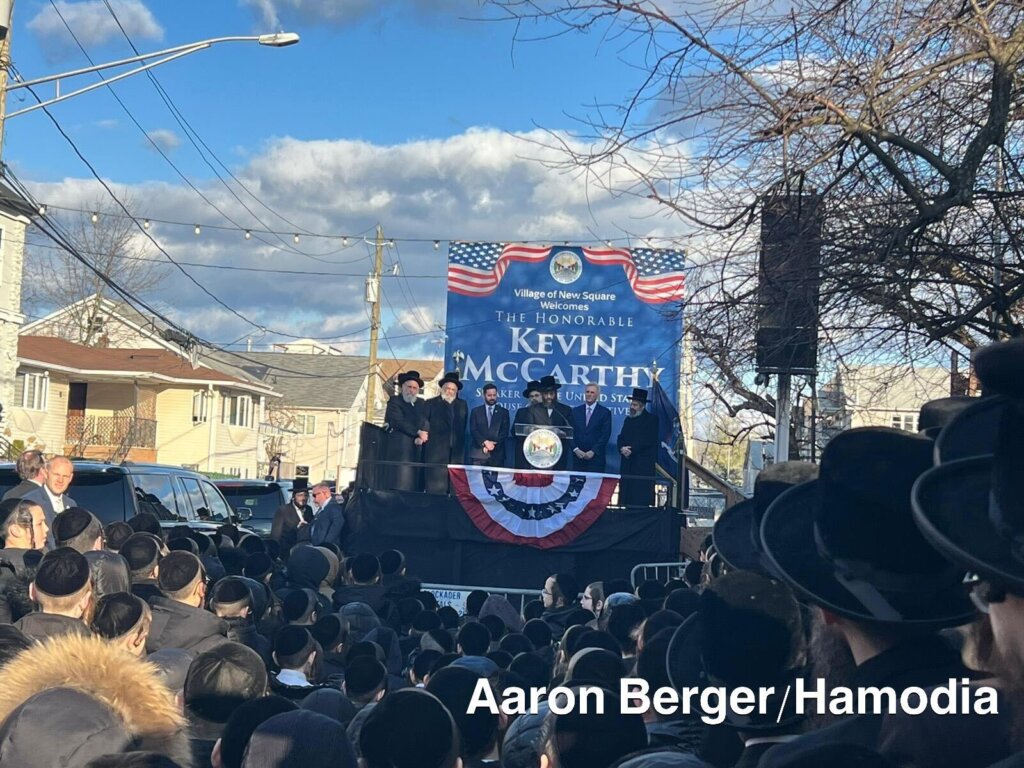 McCarthy met with the rabbi in November after a phone call from President Joe Biden helped secure the sect's backing of former Rep. Sean Patrick Maloney, who was running for reelection in the redrawn Hudson Valley district. McCarthy was unsuccessful in his effort to have the rabbi reconsider his support, but he nonetheless promised to return for a visit as speaker. 
Lawler managed to chip into Maloney's support, receiving 227 votes, in addition to the support of Orthodox voters in other Rockland neighborhoods that made up the slim 2,000-vote margin that helped him win.
"I could only be speaker if Mike Lawler became a congressman," McCarthy said in the New Square welcome ceremony. "Many didn't know if that'd be true. But New Square made it happen." The Republican leader noted that this is one of his first trips since he was elected speaker in January. "I said I would be back because you matter to me," McCarthy said.