Fast Forward
White House officials will not attend Israel Bonds conference headed by far-right Israeli minister
Israel Bonds refused to cancel the appearance of Bezalel Smotrich, Israel's finance minister, who recently said a West Bank Palestinian village should be 'wiped out'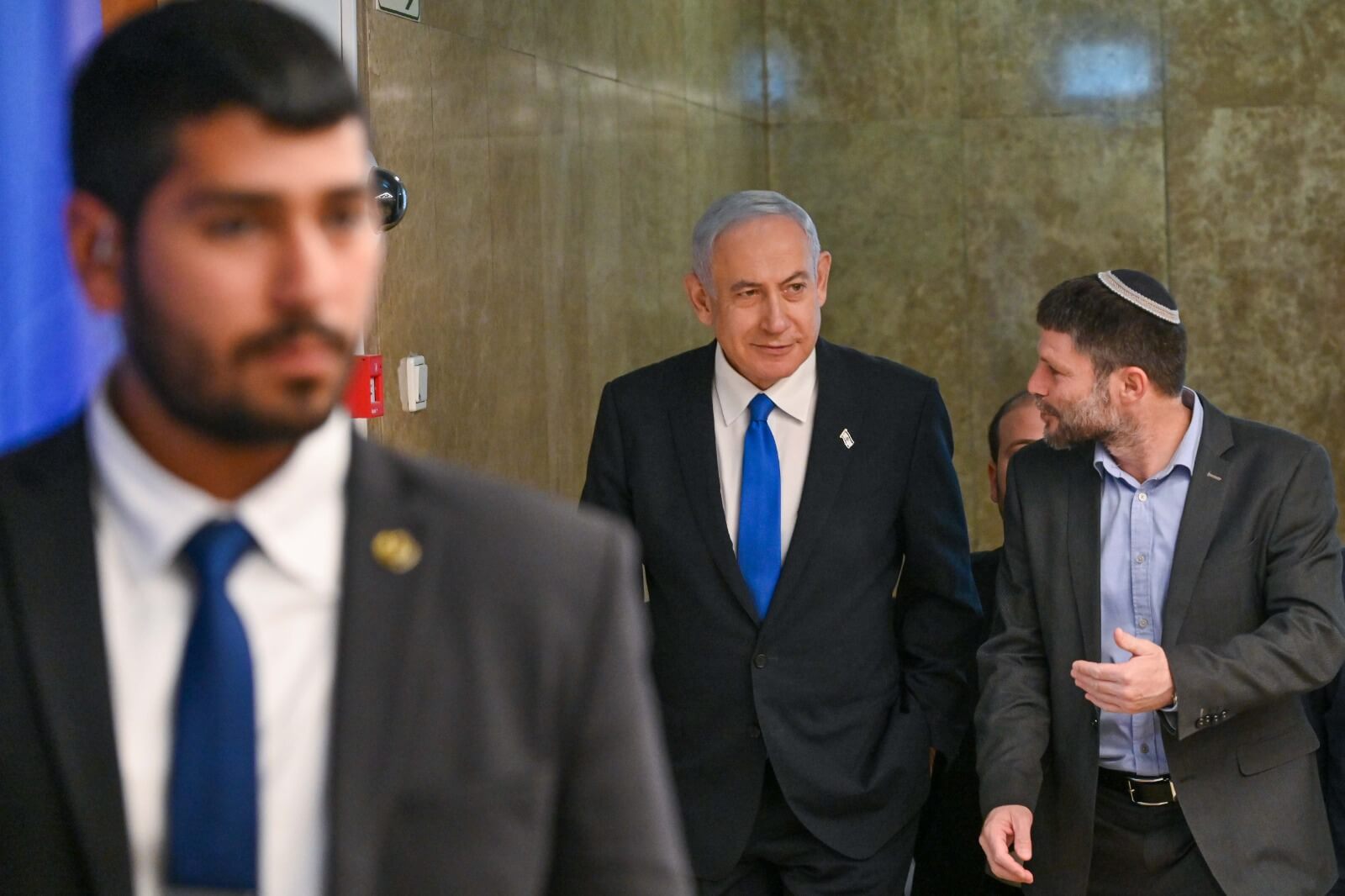 Senior Biden administration officials have declined an invitation to speak at a conference hosted by Israel Bonds next week after the organizers refused to cancel the appearance of Bezalel Smotrich, Israel's finance minister, who said a West Bank village should be "wiped out," according to sources familiar with the internal discussions. An Israel Bonds spokesperson denied it being related to the Israeli minister's controversy. 
Smotrich, a right-wing Israeli politician, said last week that the Palestinian village of Huwara in the occupied West Bank should be "wiped out" after a resident killed two Jewish brothers, and Israeli settlers torched the town in retaliation, burning houses and cars and killing at least one Palestinian. In response, the U.S. condemned the remarks as "repugnant" and "disgusting" and said administration officials would not meet with Smotrich on his visit to the U.S. The State Department reportedly also considered denying entry to Smotrich. 
Smotrich, the cabinet minister who is responsible for civilian matters in the West Bank, clarified on Saturday that he never meant for his words to be taken literally and that "it was a slip of the tongue amid a storm of emotions." Israeli Prime Minister Benjamin Netanyahu issued a series of tweets backing his senior partner's explanation. 
Israel Bonds, the primary Israel investment mechanism in the U.S., has not canceled Smotrich's appearance at its international leadership conference that begins on Sunday in Washington, D.C.
Sources familiar with the matter said that the group initially discussed with the White House the attendance of senior Jewish administration officials at the conference but those talks stalled once it became clear they wouldn't be canceling Smotrich's address. 
A spokesperson for Israel Bonds told the Forward the White House officials declined the formal invitation well before it was known that Smotrich would be joining the conference. "Israel Bonds sent invitations to the conference to three administration officials, the spokesperson, who requested anonymity to discuss internal communication. "One official let them know they could not attend more than a month ago, and the other two never replied."
The organization, which works directly with Israel's finance ministry, defended the invitation of Smotrich, who described himself as a 'fascist homophobe' and is an advocate for extending Israeli sovereignty in the occupied West Bank. "Development Corporation for Israel, known as Israel Bonds, is an independent financial organization that does not endorse, nor is it associated with any political administration, any individual politician, or any ideology," the spokesperson said in an email.  "In pursuit of the meaningful work we do, we appreciate investors, supporters, and all others continuing to keep our efforts separate from any aspect of internal Israeli politics."
Several Jewish American groups — such as Americans for Peace Now and Progressive Israel Network — said they plan on holding a protest outside the Grand Hyatt hotel in Washington, D.C., where the gathering is taking place. 
Some 140 Jewish leaders signed a letter Friday urging U.S. groups to boycott Smotrich during his trip. "His presence in the U.S. to address primarily Jewish audiences would be an affront to American Jewish values, and he should not be given a platform in our community," read the letter, signed by prominent leaders, including former administration officials, and spearheaded by the Israel Policy Forum. "We call on all pro-Israel Americans to understand that welcoming Smotrich here will harm, rather than help, support for Israel." 
This post was updated to include background and a statement from Israel Bonds.