Fast Forward
Acknowledging 'reputational risk,' ADL chief defends partnership with undemocratic United Arab Emirates
ADL CEO Jonathan Greenblatt acknowledged the "risks" of such a venture in a non-democratic country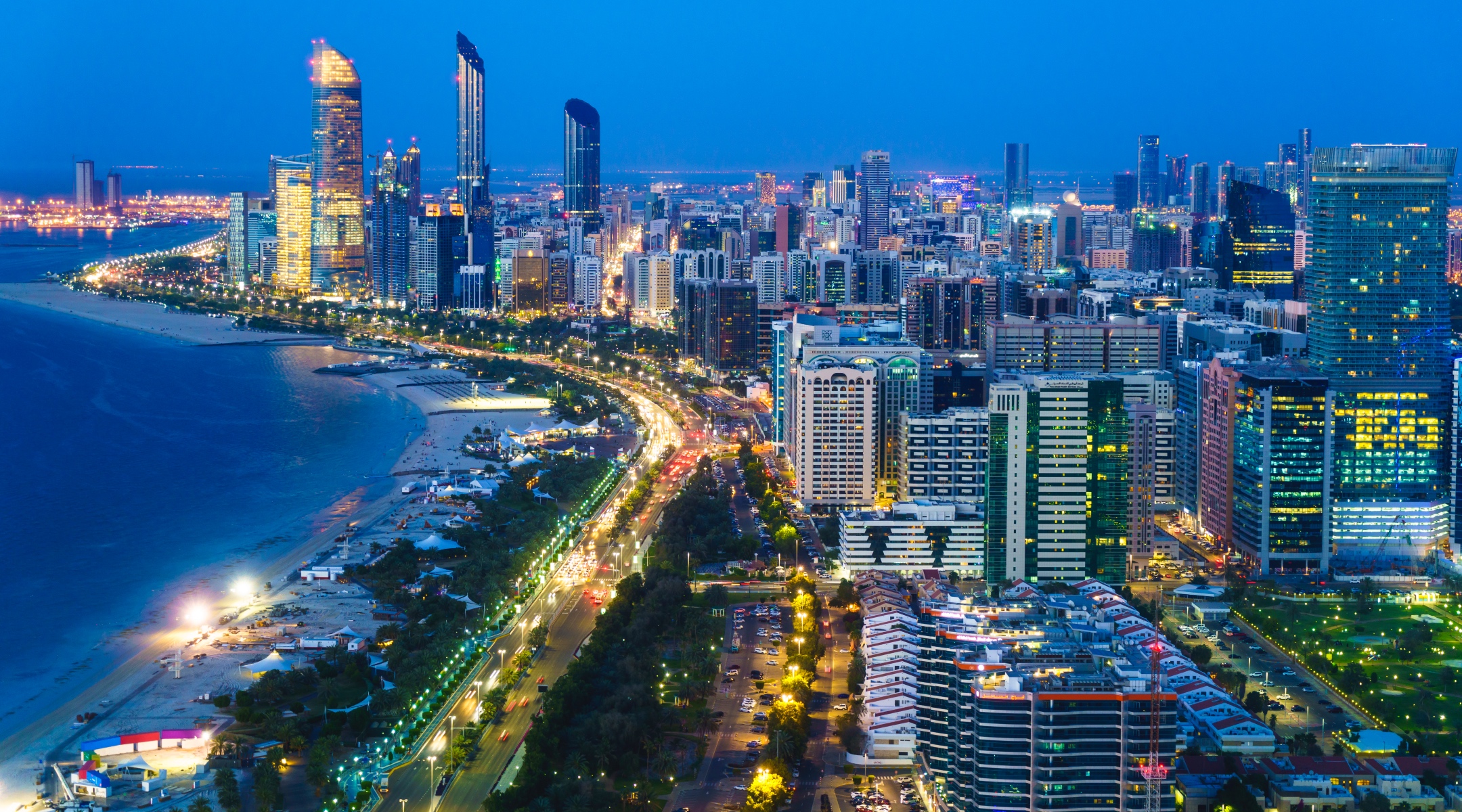 (JTA) — The announcement was akin to several that Jewish groups have made in recent years: a new partnership with an Arab nation would advance coexistence in the Middle East.
Except that the group announcing the new alliance last week was the Anti-Defamation League, which devotes itself to fighting for human and civil rights. And the country it's partnering with is the United Arab Emirates, an autocracy that, say the U.S. government and civil rights advocates alike, is guilty of a wide range of such abuses.
The new Manara Regional Center For Coexistence, based in Abu Dhabi, will "engage young leaders across the Middle East and North Africa, empowering them to build ties with peers and foster a shared commitment to coexistence," according to a tweet by ADL CEO Jonathan Greenblatt, who traveled to the UAE for the center's launch.
The ADL partners with a wide array of organizations in the United States and beyond to achieve its mission. But Greenblatt told the Jewish Telegraphic Agency that he recognized that working with the UAE could be complicated.
"There's always execution risk," Greenblatt said. "There can be, if things go south, a kind of reputational risk. You know, there are specific internal issues of UAE that we can't control for."
Those issues, according to the State Department, include placing "serious restrictions on free expression and media" and engaging in "substantial" repression of human rights groups, LGBTQ residents and international critics. Its latest human rights review includes "credible reports" of arbitrary arrest and detention, the jailing of political prisoners and a lengthy listing of other reported restrictions and abuses in the country.
Human rights advocates say the UAE prohibits free speech, banishes political parties, does not have a free media and tolerates slavery-like conditions for some of the large immigrant workforce it houses, which comprises the vast majority of its residents. 
And Freedom House, a democracy watchdog, scores the UAE 18 out of 100 on its freedom metric ("not free") – including ratings of 5 out of 40 for political rights and 13 out of 60 for civil liberties. It has called a UAE press law "one of the most restrictive press laws in the Arab world [which] regulates all aspects of the media and prohibits criticism of the government."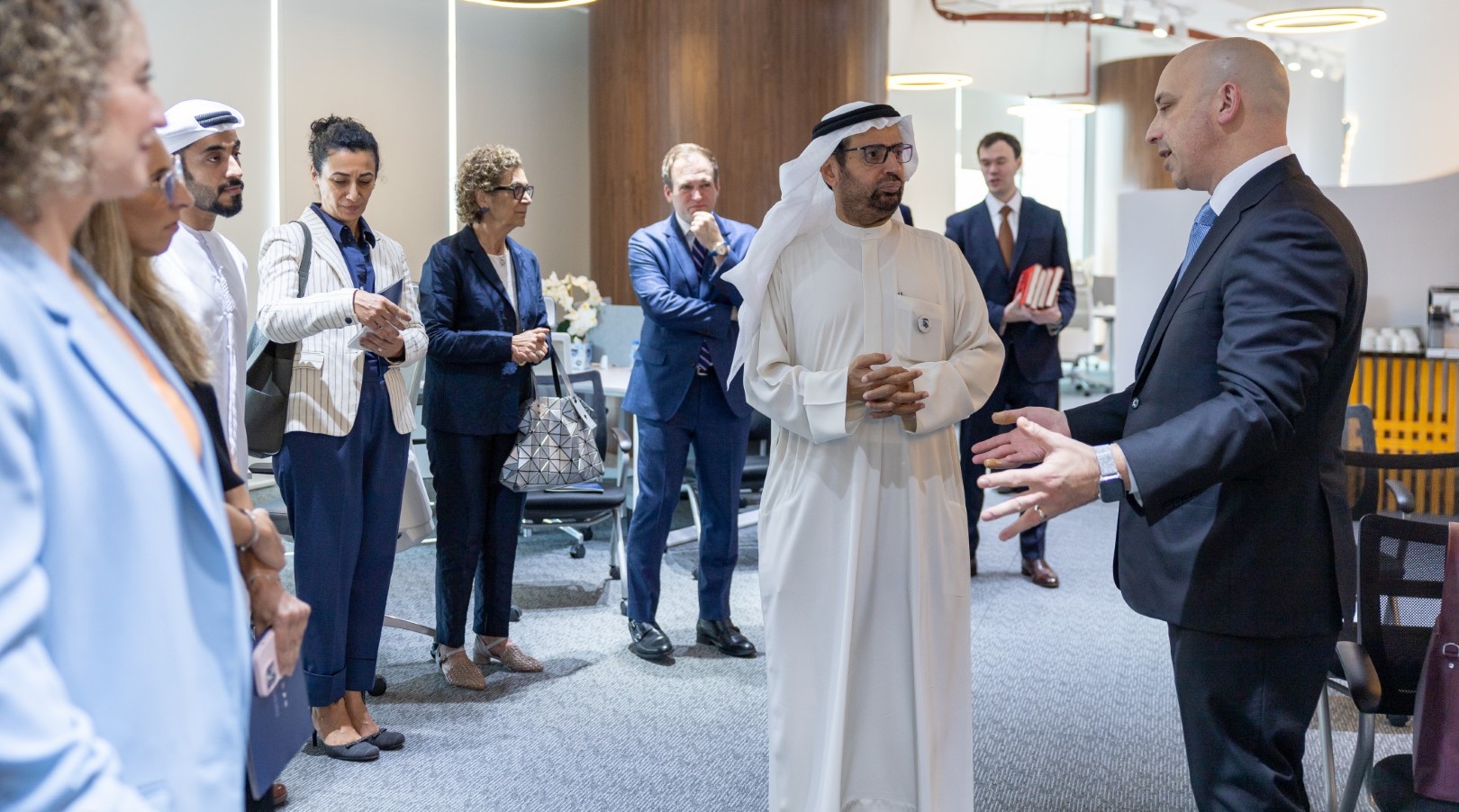 Rabbi Jill Jacobs, who heads T'ruah, a liberal rabbinic human rights group that has collaborated with the ADL in the past, said she was "flabbergasted" by the partnership and that she did not understand how the ADL could advance its mission in an autocracy.
"I just don't really see how any civil rights organization or any organization that claims to be a civil rights organization can justify partnering with a government that is completely autocratic," she said.
An official at Human Rights Watch, which has criticized the UAE for an "alarming campaign of repression and censorship against dissidents," among other abuses, also said the ADL's mission seemed inconsistent with the values of a repressive regime. (The ADL and Human Rights Watch disagree over Israel, an issue that has caused the ADL to clash with human rights or civil rights groups. Human Rights Watch has said Israeli authorities are guilty of the crime of apartheid, an accusation the ADL has called inaccurate and offensive.) 
"The UAE's rights record should be especially concerning for organizations who profess to 'protect democracy and ensure a just and inclusive society for all,'" said Michael Page, the deputy director of the group's Middle East and North Africa division, quoting the ADL's mission statement. "This UAE record includes detaining scores of activists, academics, and lawyers serving lengthy sentences, severely restricting independent civil society, and maintaining a restrictive labor governance system that leaves millions of migrant workers vulnerable to abuse."
The UAE has also drawn criticism from labor rights groups, which accuse it of turning a blind eye to abuses of its migrant laborers, who comprise as much as 90% of the workforce. The International Trade Union Confederation accuses the country of allowing "modern day slavery." Reported conditions include letting employers confiscate passports; having laborers work off prohibitive fees that allowed them into the country; and making the laborers live and work in squalor.
An ADL spokesperson said that the group is "unaware of any issues related to the building" housing the Manara Center and referred questions on the issue to the UAE Embassy in Washington, D.C., which did not respond to a request for comment. 
Greenblatt said the ADL was bringing its decades of experience in promoting civil rights and democracy to the region.
"The UAE, again, let's just say the country has a different tradition than the United States in terms of its governance, in terms of its law, in terms of its practices," he said. "The ADL, which is a part of that civic fabric of America, is going to have the opportunity to initiate work here in the Emirates and in the Gulf more broadly."
He said such a prospect "is incredibly exciting, if we can bring to bear some of what we've learned the hard way over 110 years."
The partnership reflects the sometimes strange bedfellows created by the Abraham Accords, which normalized relations between Israel and the UAE and three other Arab countries in 2020. Since the deals, a string of initiatives to invigorate business ties and Jewish life in the Arab countries have launched, and Dubai, the UAE's most populous city, has become a vacation destination for Israelis.
Greenblatt said ADL's venture would help address a neglected component of the accords: people-to-people encounters.
"It is worth trying to find ways to bring together the people of the region — Muslims and Christians and Jews of different ethnicities and nationalities — in pursuit of the greater good," he said.
Jacobs, of T'ruah, said that outlook was naive. "It's not like there's slight differences" between the United States and the UAE," she said. 
"They're not stupid," she said of the UAE's rulers. "They know what international law is."
A number of other Jewish and civil rights groups that have partnered with the ADL, including the American Jewish Committee and the Leadership Conference on Civil and Human Rights, did not return requests for comment.
Rabbi Rick Jacobs, the president of the Union for Reform Judaism, said he welcomes the chance for Jewish organizations to bring their values into unfamiliar territory. He likened criticism of the ADL to the flak he got a few years ago when he met the Saudi crown prince, Mohammed bin Salman, who has been accused of intensifying the kingdom's already dour record of human rights abuses. Bin Salman was subsequently accused of ordering the murder of journalist Jamal Khashoggi. 
"People would say, well, how could we even meet with such a person? The answer is, how can you try to build a more, I would say, pluralistic, and a more respectful community," he said in an interview. "And we don't just do that in places that are already very friendly. I think that's our challenge wherever we are and, you know, Jonathan Greenblatt and the ADL have made that a very pervasive mission. It's an important one."
This article originally appeared on JTA.org.