Fast Forward
Netanyahu fires defense minister who called for halt to judicial overhaul
In a meeting on Sunday night, Netanyahu summoned Gallant and told him he no longer has faith in him as defense minister due to his call to freeze the government's judicial coup legislation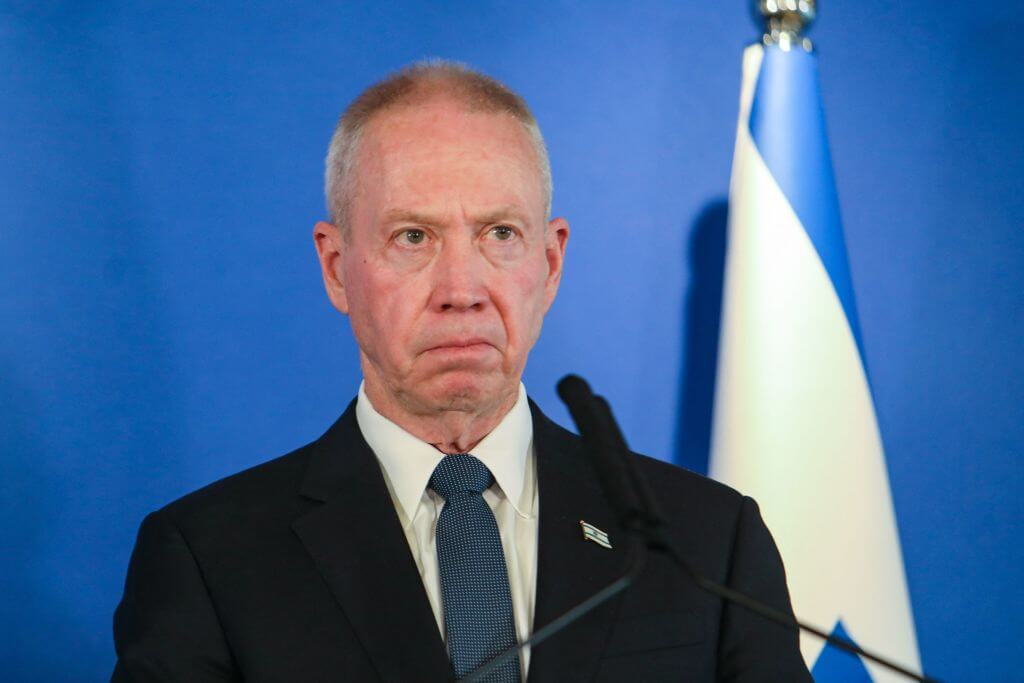 This article originally appeared on Haaretz, and was reprinted here with permission. Sign up here to get Haaretz's free Daily Brief newsletter delivered to your inbox.
Israeli Prime Minister Benjamin Netanyahu has fired Defense Minister Yoav Gallant for calling to stop the judicial overhaul.
In a meeting on Sunday night, Netanyahu summoned Gallant and told him he no longer has faith in him as defense minister due to his call to freeze the government's judicial coup legislation. Sources close to Netanyahu accuse former Defense Minster Gallant of a weak response to the growing number of military reservists and objectors who have called to refuse to serve as a result of the government's judicial coup.
In response to his Gallant said that, 'Israel's security was and always will be my life's goal'
On Saturday night, amid the largest protest against the coalition's legislative blitz, Gallant called to freeze the plan, citing risk to the army's readiness and the growing national rift.
Netanyahu refused Defense Minister Yoav Gallant's requests to convene the cabinet to discuss the worsening security situation and the implications of the overhaul on the country's military. The prime minister's office denied the claim.
Gallant asked multiple times in recent weeks to bring defense establishment representatives before government ministers in order to describe the deteriorating security situation and the effect of the political crisis on the IDF's reservist-based system.
Last Thursday, Gallant announced he would convene a press conference in the evening. It was expected he would announce his opposition to the judicial coup. Netanyahu summoned the Defense Minister to a hurried meeting, after which Gallant called off the Press conference and wait for the Prime Minister's announcement later that evening.
Netanyahu then vowed during a televised speech to push forward with his judicial overhaul despite a conflict of interest agreement barring him from making changes to Israel's judicial system while on trial for three counts of corruption.