Fast Forward
Israeli diaspora minister denies that insults toward US official were directed at Lipstadt
Amichai Chikli made the comments on an Israeli radio show Thursday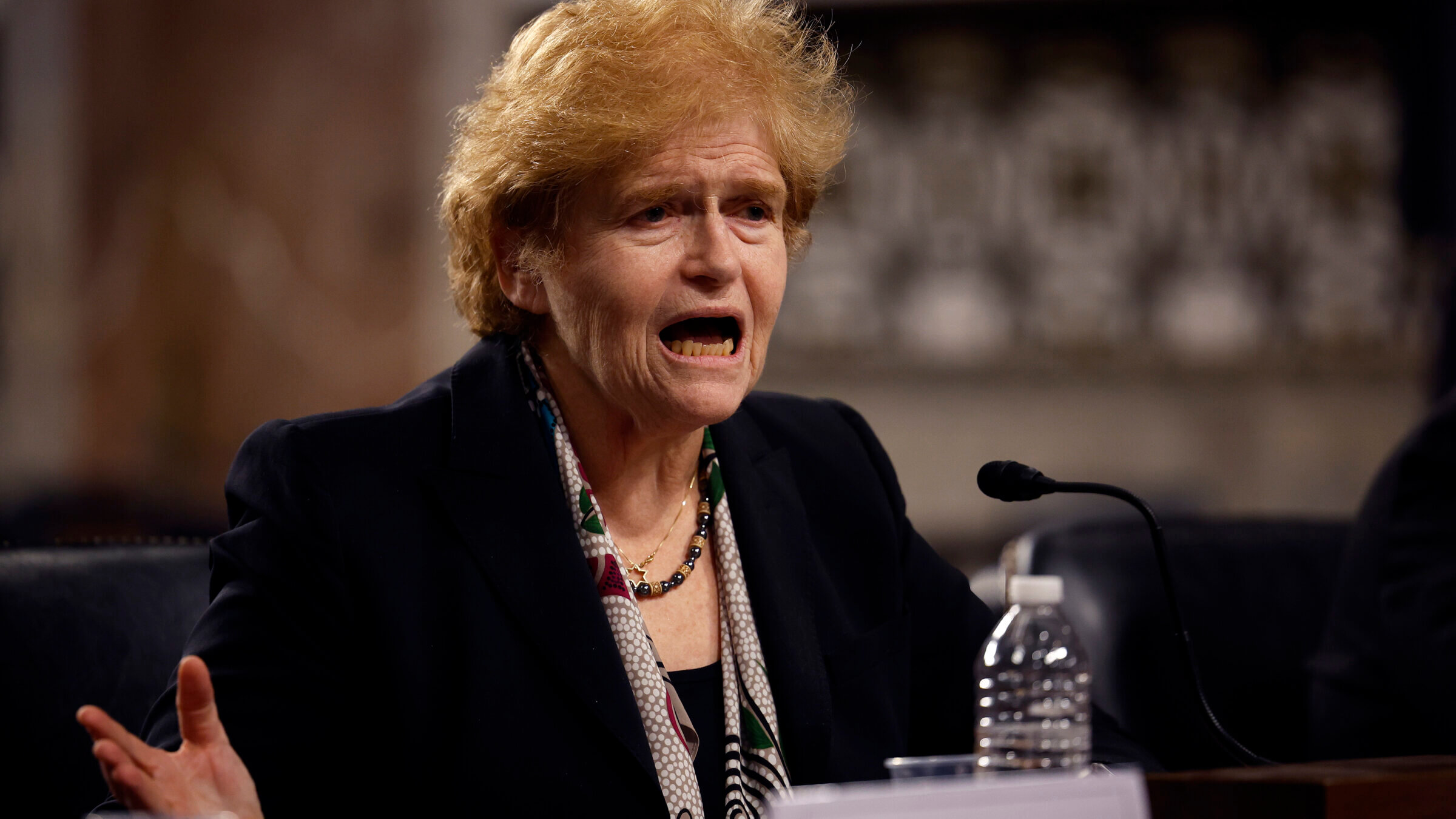 Amichai Chikli, Israel's diaspora minister, dismissed criticism of him by a top American official as "very marginal" and coming from "a leftist."
A host on Israel's Kan Radio asked Chikli about recent criticism from an unnamed senior official in the Biden administration. The official told JTA that Chikli "does not understand the American Jewish diaspora" and scolded him for taunting demonstrators concerned about Israel's judicial reforms.
Chikli appeared to believe that the anonymous official was Ambassador Deborah Lipstadt, the U.S. State Department's special envoy for countering antisemitism, whom he met with earlier this week.
"Listen, what this is about is a nice lady that I met that works on the issue of antisemitism," Chikli said, according to audio of the interview obtained by the Forward. "At the end of the day, she is a leftist. And she didn't like that I attacked George Soros, and she didn't like that I attacked J Street."
The radio host then clarified that the"nice lady" Chikli was criticizing was not referring to Vice President Kamala Harris.
"This is about a clerk," said Chikli.
He told the Jerusalem Post late Thursday that his criticism was not directed at Lipstadt, but instead toward her male aide "who uses his position to speak in the most disgusting way to tell lies on behalf of the government. I was not attacking Lipstadt. I respect her."
Lipstadt, a former columnist for the Forward, is a renowned Holocaust scholar and longtime professor at Emory University, where she founded its Institute for Jewish Studies. She drew international attention in the 1990s after defeating a British libel lawsuit from a Holocaust denier. Her nomination to the Biden administration post was held up by Republican U.S. Sen. Ron Johnson, whom Lipstadt had previously accused of engaging in "white supremacy."
Chikli has taken a combative approach to his role as the Israeli government's liaison to Jewish communities around the world. He made headlines earlier this month after Forward reporter Jacob Kornbluh photographed him facing toward protesters at the Celebrate Israel Parade in New York City with his middle finger pointed at his mouth. Chikli later said he was telling them to smile and not to make an obscene gesture, as some had interpreted it.
After returning to Israel, Chikli claimed that J Street, the liberal pro-Israel group, had photoshopped the image and that the group was "a hostile organization that harms the interests of the state of Israel."
He has also defended Elon Musk from allegations of antisemitism for attacking George Soros, the billionaire philanthropist, as someone who "hates humanity" and "wants to erode the very fabric of civilization."
"Criticism of Soros – who finances the most hostile organizations to the Jewish people and the state of Israel is anything but anti-Semitism, quite the opposite!" Chikli said on Twitter in May.
Reporter Gall Sigler contributed to this story.