Fast Forward
Congressman asks Princeton to remove book about Israeli policies toward Palestinians
Rep. Josh Gottheimer and others say the book is 'antisemitic' and 'offensive' but PEN and Princeton push back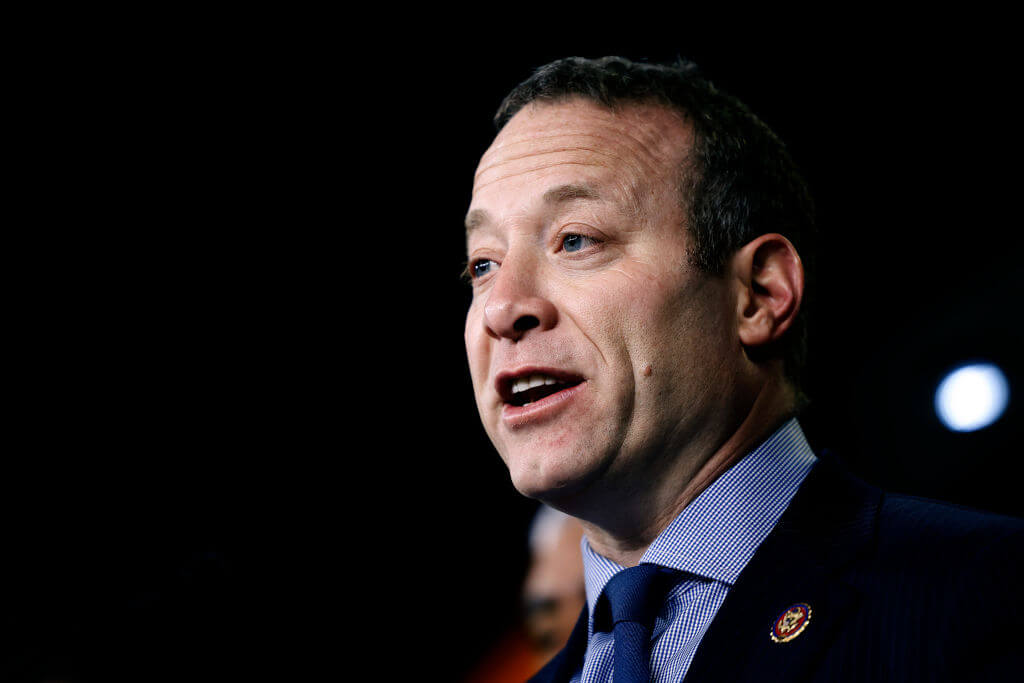 U.S. Rep. Josh Gottheimer is asking Princeton University to remove a book whose author has written about Palestinian fears that organs were being harvested from their relatives' corpses.
Gottheimer, a Jewish Democrat from New Jersey, asked Princeton to pull the book from the syllabus for a class called "The Healing Humanities — Decolonizing Trauma Studies from the Global South."
The 2017 book, The Right to Maim: Debility, Capacity, Disability, was written by Jasbir Puar, a professor of women's and gender studies at Rutgers University. The publisher, Duke University Press, describes the book as an exploration of how states use "debility, disability, and capacity" to control populations, including an analysis of Israel's policies toward Palestinians. Puar has also written about what she calls Israel's "organ mining practices" and "why Palestinians might fear organ mining of their relatives' corpses." 
In a letter to Princeton, Gottheimer accused Puar of "egregiously" claiming "that bodies of Palestinian children 'were mined for organs for scientific research' by the Israeli military" and  "that recent conflicts in Gaza were driven by organ harvesting." He said these assertions constitute "antisemitic blood libel" and allow "professors to inappropriately engage in political activism at the expense of the safety of Jewish students." 
Princeton President Christopher L. Eisgruber defended inclusion of the book on the syllabus, saying in an open letter that the university is committed to both "free speech and academic freedom" as well as inclusivity, but "never by censoring speech, syllabi, or courses." Eisgruber added that he is Princeton's "second Jewish president and the son of a Holocaust refugee." 
Gottheimer rejected Eisgruber's defense, telling NJ.com, "This is about fighting back against antisemitic hate speech masquerading as scholarship." 
He added: "No university should be promoting anyone or any material that pushes hateful lies."
PEN America, a nonprofit fighting book bans in school districts and libraries around the country, disagreed with the call to remove the book. "While we can and must confront the scourge of antisemitism, censorship is not the answer, nor is the inclusion of this book in a course an invitation for antisemitic violence, as implied," said Jonathan Friedman, PEN's program director for free expression and education.
Others calling for the book to be banned include Rabbi Gil Steinlauf of Princeton's Center for Jewish Life and Israeli Diaspora Minister Amichai Chikli.
Gottheimer has also spoken out against his alma mater, the University of Pennsylvania, for including ex-Pink Floyd frontman Roger Waters and former CNN host Marc Lamont Hill as speakers at a festival about Palestinian culture and literature. Waters has long been criticized for his use of antisemitic language and symbols. Some critics have deemed remarks Hill has made about Israel antisemitic. 
A call placed to Puar for comment was not immediately returned.