Fast Forward
Two Catholic colleges promise 'expedited' admissions to Jewish students and a refuge from antisemitism
'Our radical fidelity to Christ and the Catholic faith demands of us fraternal charity toward our Jewish brothers and sisters,' said the president of Franciscan University of Steubenville in Ohio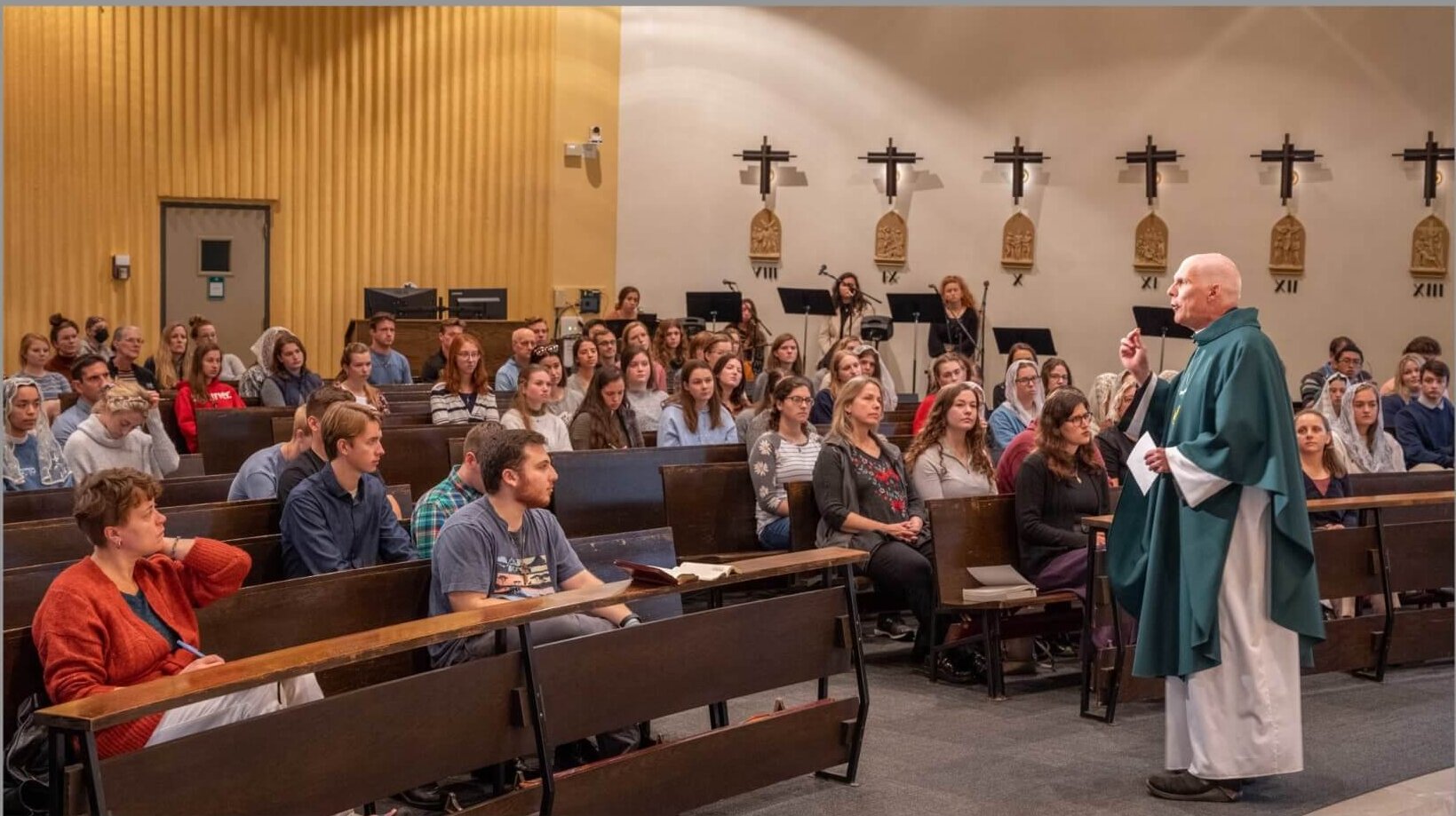 Two Ohio Catholic colleges are offering "expedited" admissions for Jewish students who feel discriminated against at their current schools.
"Our community will welcome them with generosity and respect," Franciscan University of Steubenville President Dave Pivonka said in a press release. "Our religious differences will not cause any conflict. On the contrary, at Franciscan, our radical fidelity to Christ and the Catholic faith demands of us fraternal charity toward our Jewish brothers and sisters, as it does toward all people."
Franciscan University spokesperson John Romanowski said that no Jewish students have yet asked to transfer to the school, which is located about an hour's drive west of Pittsburgh.
Calls to Walsh University, which is about an hour south of Cleveland in North Canton, Ohio, and which made a similar offer to Jewish students, were not immediately returned. 
The schools invited Jewish students to enroll in late October, after campuses across the nation erupted in controversy over the Israel-Hamas war, and incidents against Israeli and Jewish students began to rise. 
Franciscan, with 3,800 students, has no Hillel or Jewish organizations and is known for its strict adherence to Church doctrine, particularly in relation to LGBTQ+ issues. Pivonka, a priest, told Inside Higher Ed that the university would try to support students who keep kosher in its dining facilities.
Walsh University, with 2,311 students, also does not have a Hillel or Jewish student groups, though nearby Canton is home to two synagogues and the Canton Jewish Community Federation.
Franciscan and Walsh invited Jews to enroll after joining a movement organized by Yeshiva University. The flagship higher education institution of modern Orthodoxy had asked other colleges to support Jews on college campuses who, in the face of anti-Israel protests and rising antisemitism, felt unwelcome.