Food
Moroccan Mimouna for beginners
For Moroccan Jews, Passover isn't Passover without Mimouna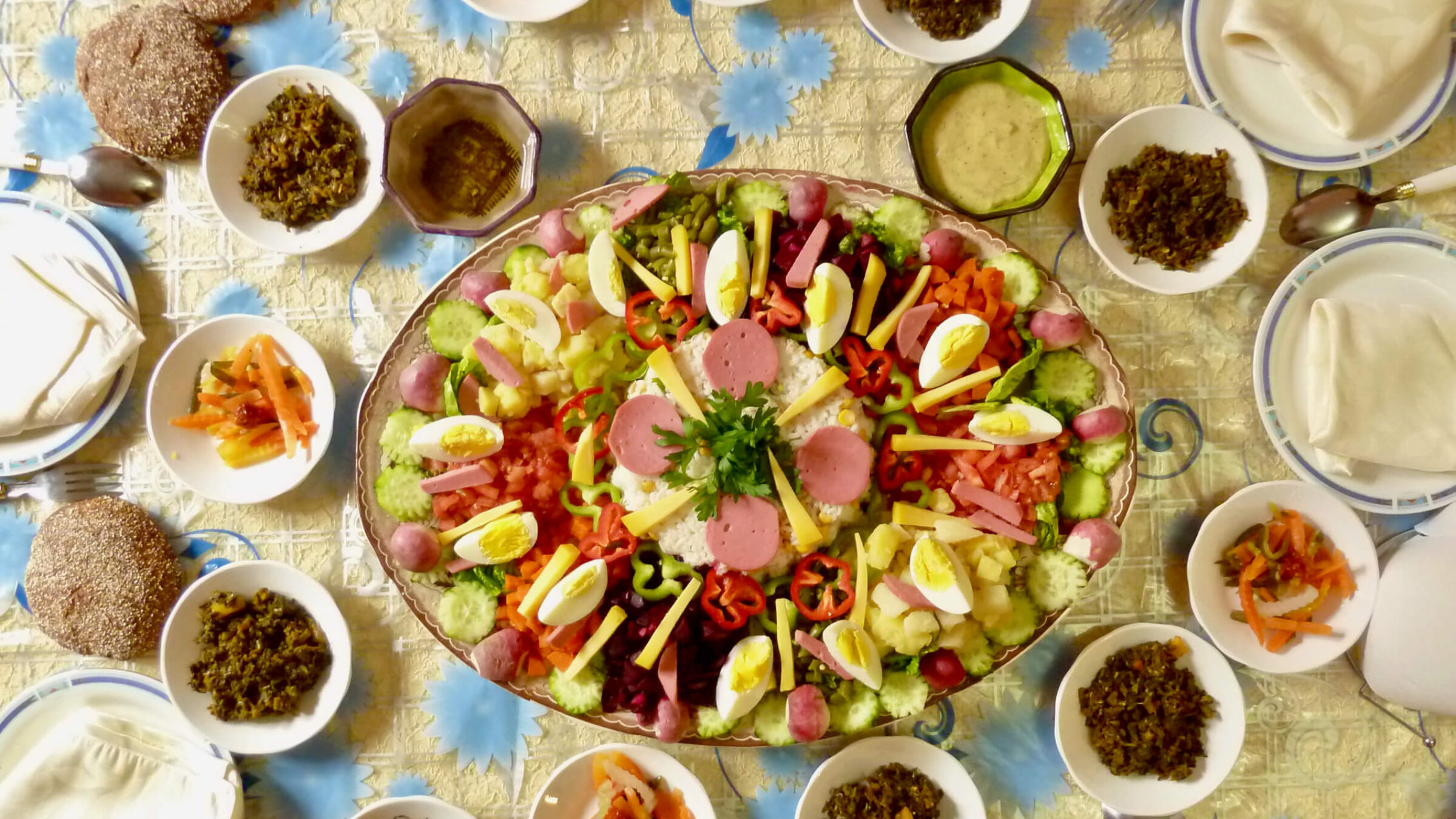 Last year, for the first time ever, I was alone on the last night of Passover.
No big deal, right? I had managed to get home to Montreal for the first two nights of Seder, had a steady supply of matzo and a fridge packed with leftovers, and to be honest, was kind of looking forward to not having to eat neon orange, kosher for Passover cheese now that I was on my own — so what was the problem?
But, for Moroccan Jews, Passover isn't Passover without Mimouna, a kind of bread and carb-filled smorgasbord that takes place at sundown on the last night of the holiday.
So, along with another friend who keenly felt the absence of her grandmother's mufletas (a Moroccan crêpe served with about 18 spoons of sugar or honey), we tried to organize our own Mimouna.
Like anything else in the Moroccan-Jewish community, no one can agree about the origins of Mimouna. Some say that the name comes from emunah, or faith, or even from the Arabic word for luck. Others argue that it's a pagan holiday co-opted for Passover purposes, and has absolutely no religious component.
No matter the origin, Mimouna represents a symbolic new beginning of freedom (from slavery, and matzo). The meal is laden with breads and sweets.
As I frantically ran from dish to dish in my friend's New York-sized kitchen, attempting not to run into Danielle who was in front of the stove, on the phone with her own grandmother, trying not to burn the crepes, I couldn't care less about where the name or custom came from. And I would have given anything to have a direct line to my grandmother's kitchen.
The whole process was somewhat of a spiritual awakening.
I am not very religious. In fact, I'm not religious at all. But, I love the traditions; I love the food; I love the whole family-reunion aspect of Friday-night dinners, holidays and Seders, but matzo? Not so much.
Moroccan Jews are particular in that they are recent immigrants. My parents still remember their childhoods in the streets of Marrakech and Meknes, and trips to the beach in Tangiers. Unlike the Ashkenazi community in Montreal, established over many generations, we're the new kids on the block.
Sephardic rites and customs are still very traditional. They still have the smell of Moroccan orange-flower sprinkled all over them. People still feel very connected to their origins, and often yearn for the life they left behind.
Growing up in Montreal, speaking French and English, and attending first a secular French school, it was hard to feel very Moroccan. Especially when the first reaction when seeing my face — as white as a Tim Burton character, with blue eyes and dark hair— is to think I'm Russian.
But as I went through the process of actually buying and making the sweet, fragrant dishes that I dream about throughout the year, I felt connected to my heritage and my grandmothers in a way that was truly unexpected.
It wasn't a typical Mimouna feast. My family wasn't there to wait for my grandfather to get back from synagogue, only to find out he stopped for a piece of cake after the service. There wasn't a big wooden dining room table laden with nice china — a plastic IKEA table did the trick. The mufletas were a little bit too thick. But nonetheless, the evening was a success. We invited Jews and non-Jews who had never heard of this weird festival called Mimouna, but definitely enjoyed being served dates stuffed with pink and green tinted marzipan, couscous with milk and cinnamon and almond cookies.
It was messy, it was improvised, but it was a piece of home. And that's all Mimouna really is.
Georgette Cohen's Couscous-Au-Lait (Couscous with milk)
The traditional recipe or Mimouna is mufleta, the thin crepes served with honey and sugar. But in my family, kids look forward to the couscous-au-lait, sprinkled with sugar and cinnamon. Here is my grandmother's recipe. It's simple, and quick to make.
1 box of large Israeli couscous
3 Tablespoons butter
3 cups milk
cinnamon and sugar, to taste
1) Boil the couscous in water with a pinch of salt, like pasta. Keep simmering until the couscous has absorbed all the water. (Follow directions on the package)
2) Pour the couscous into a large bowl and while hot mix in the butter
3) In a pot, heat 3 cups of milk, and pour over the couscous.
4) Add cinnamon and sugar to taste.