Food
Flaxseed crackers
The best way to get your fix of this healthful seed is as a sweet, salty and very crunchy snack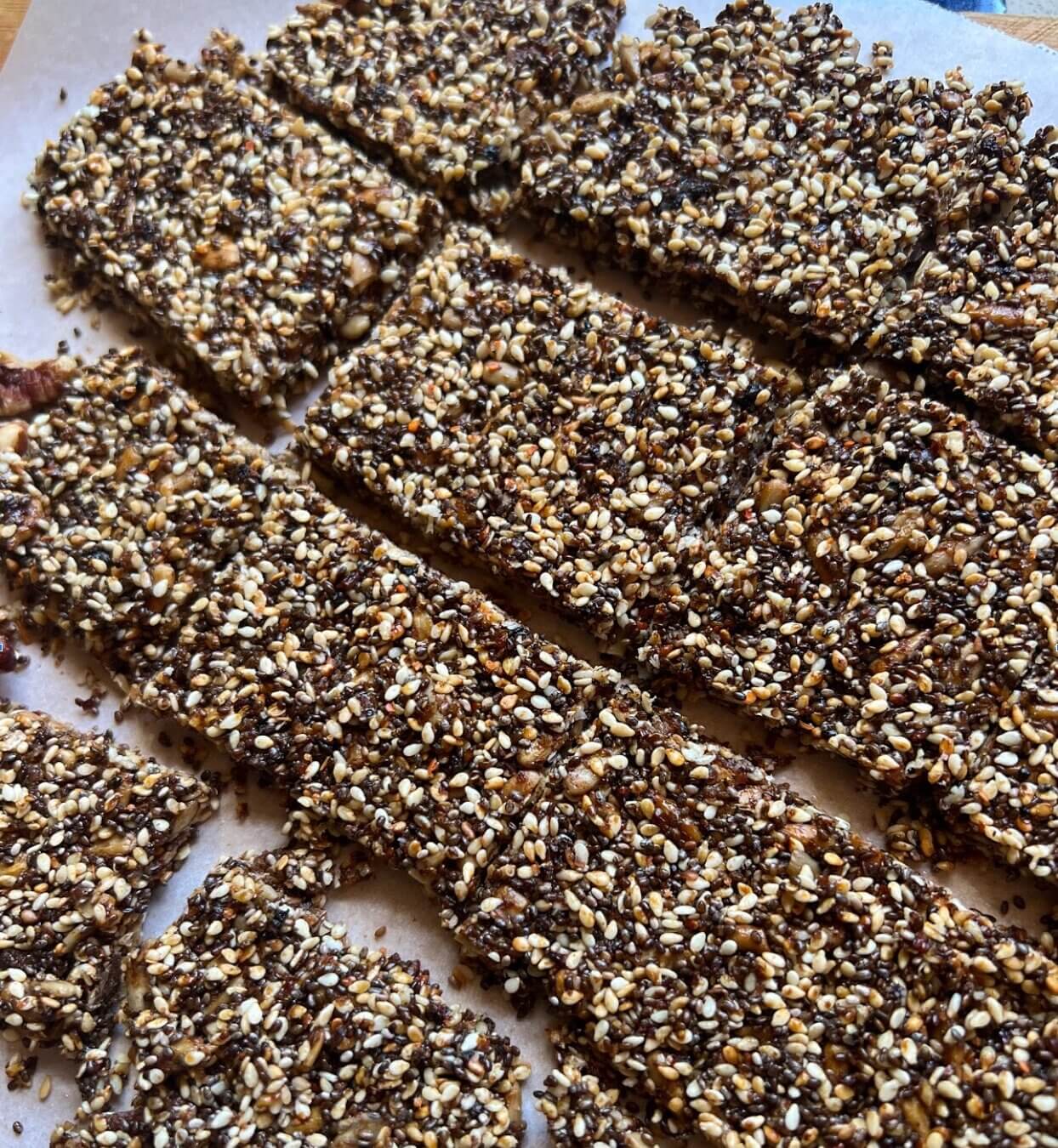 These crackers are sweet, salty and nutty — and really healthy. The ancient rabbis debated whether flax was pure or impure, but modern science has determined it is a boon to heart health and menopause relief. Read Devorah Brous' story on flax here.
Ingredients
Flaxseed Crackers
1 cup raw flaxseed or organic, milled flax
1 cup sesame or gomasio
1/2 cup raw sunflower seeds
1/2 cup crushed walnuts, pumpkin seeds, or almonds (optional)
1/2 cup chia seed
1 tbsp Tajin (optional)
1 tbsp grass-fed ghee or butter
1 tbsp Grade B maple syrup
2 cups brown sugar
Directions
In a saucepan, heat the brown sugar over a medium flame and melt it completely. Then add ingredients, saving the ghee and maple syrup for last. Mix until fully incorporated. Before it hardens, pour this blend onto parchment paper. Quickly press with a rolling pin and cut. Optional: sprinkle on Tajin! Cool, devour, and share.