Forverts in English
85% of the Jews killed in the Holocaust spoke Yiddish. Here's how to honor them.
Many shuls and day schools commemorate Yom Hashoah, but disappointingly few include Yiddish at these events.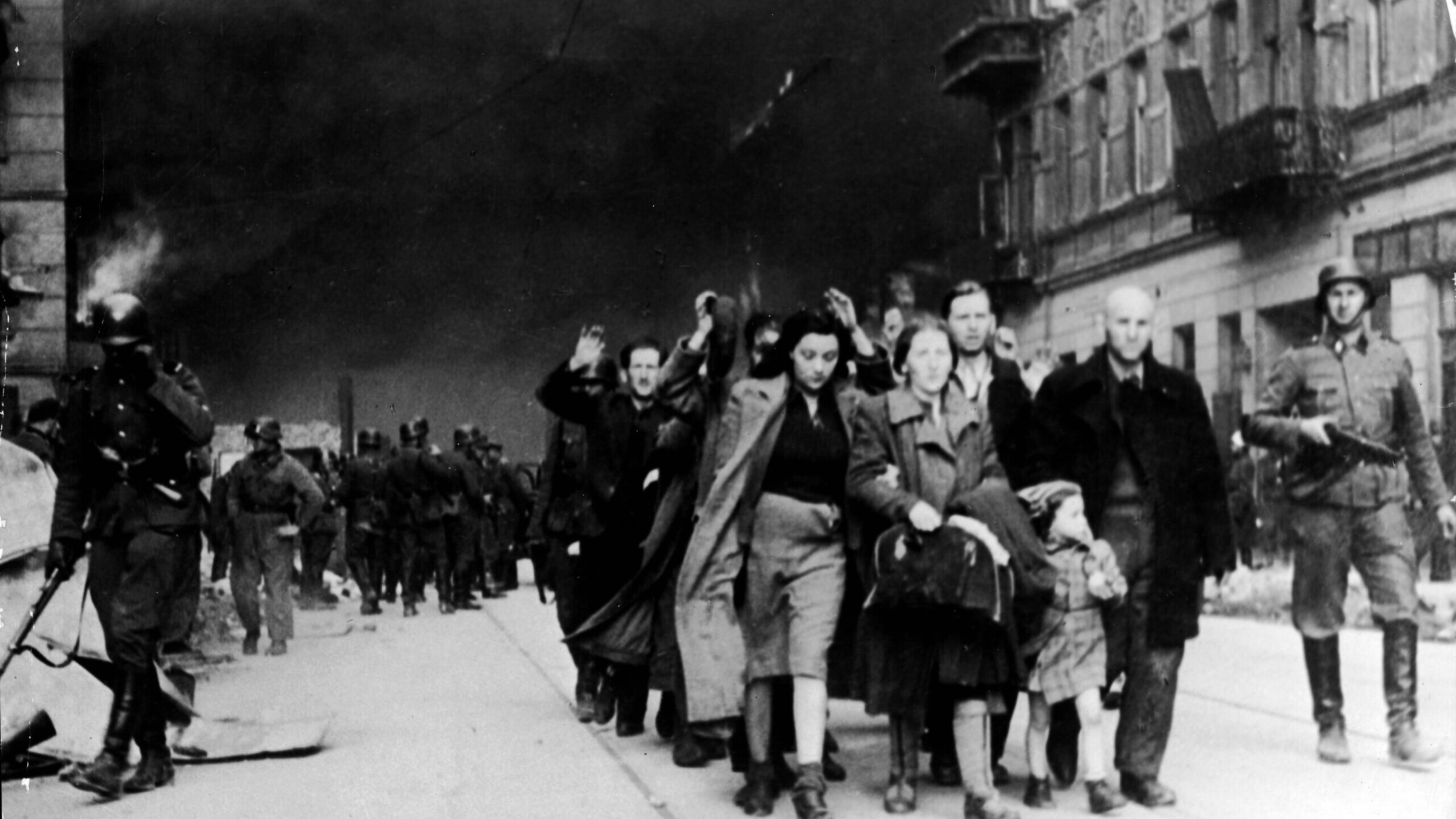 This Thursday, April 28 is Yom Hashoah, Holocaust Remembrance Day. Although a number of synagogues and Jewish day schools, particularly in the New York area, commemorate it in some way, I'm often disappointed at the lack of anything in Yiddish at these memorial events. Considering that 85% of the six million Jews murdered in the Holocaust were Yiddish speakers, it seems only fitting to honor them and those who survived, by listening to or singing Yiddish songs written by or about the Jews who fought the Nazis; or by reading memoirs, poems or speeches by Yiddish speakers, either in the original, or in translation.
Here are some good places to start:
• Read about Yiddish-speaking survivor Arthur Nunberg's appeal to New York City to fund a memorial. Nunberg, who served as a messenger for the Jewish Labor Bund during the Warsaw Ghetto uprising, spoke at a gathering of Holocaust survivors in 1973, close to the United Nations building in mid-Manhattan, calling for the New York City government to fund the building of a monument dedicated to the fighters in the uprising and to the six million martyrs. Although the city placed a temporary plaque there, the monument was never built. In his passionate speech, Nunberg mentions a number of personal details about the uprising that few people know about. Now his talk has been translated into English. Archivist Chana Pollack writes about its highlights, adding some important historical context.
• Read how this child of survivors experienced his mother's pain at being poor. Michael Fox shares a poignant experience he had at age seven, when he realized the emotional pain his mother, a Holocaust survivor, felt at needing to depend on relatives for financial support. The story is an excerpt of his recent memoir, "Becoming Ordinary: A Youth Born of the Holocaust, What I Kept, What I Let Go." The book is remarkable in that Fox often quotes his parents using their Polish-Yiddish dialect, giving his story a touch of true authenticity.
• VIDEO: Watch Klezmer star Daniel Kahn perform an iconic Yiddish love song about a partisan girl. While recording a recent album with his band, Painted Bird, the group decided to film their rendition of the beautiful Yiddish song, "Shtil, di nakht iz oysgeshternt" ("Quiet, the night is full of stars") written by Hirsh Glik, author of "Zog nit keynmol az du geyst dem letstn veg" ("Never say you're walking on the last road") which later became the anthem of the Jewish partisan movement. Glik perished in 1944 at the achingly young age of 22. Daniel prefaces the song with his own English translation, so that subtitles aren't necessary:
• VIDEO: Listen to stirring memoirs of Holocaust survivors and their children. Among the readings at last week's Warsaw Ghetto Uprising commemoration in Riverside Park, New York, were Warsaw Ghetto fighter Vladka Meed's memoirs read by her son, Steven, and actress Eleanor Reissa reading from her own memoirs, growing up as an only child of two Holocaust survivors in New York. The video also includes the singing of five Yiddish songs written by or about the Jewish fighters and Holocaust victims.
• Read about the astonishing bravery displayed by Jewish women in fighting the Nazis. Judy Batalion was doing research in the British Library when she discovered a dusty Yiddish book called "Freuen in di Ghettos" ("Women in the Ghettos"), filled with dozens of accounts of women during the Holocaust. She was shocked to find out how many female heroes were edited out of her Jewish education, like Niuta Teitelbaum who shot a Gestapo officer in "in cold blood," and so she decided to tell their remarkable stories in English. Batalion's book, "The Light of Days," was recently reviewed by Yiddish cultural critic Rokhl Kafrissen in The Conversationalist.
• Holocaust survivor admits she was embarrassed by her Yiddish-speaking father. In a recent episode of "Taste the Nation" – the Hulu show that explores the diverse food culture of various immigrant groups – hostess Padma Lakshmi broke bread with Holocaust survivor Ruth Zimbler who recalls a moving exchange she had with her father as he was reading the Forward on the New York City subway.