Forverts in English
VIDEO: 'Hava Nagila' and two other Israeli hit songs – in Yiddish
David Eshet's recording of "Yerushalayim shel zahav" ("Jerusalem, City of Gold") became the most popular Yiddish song in Israel's history.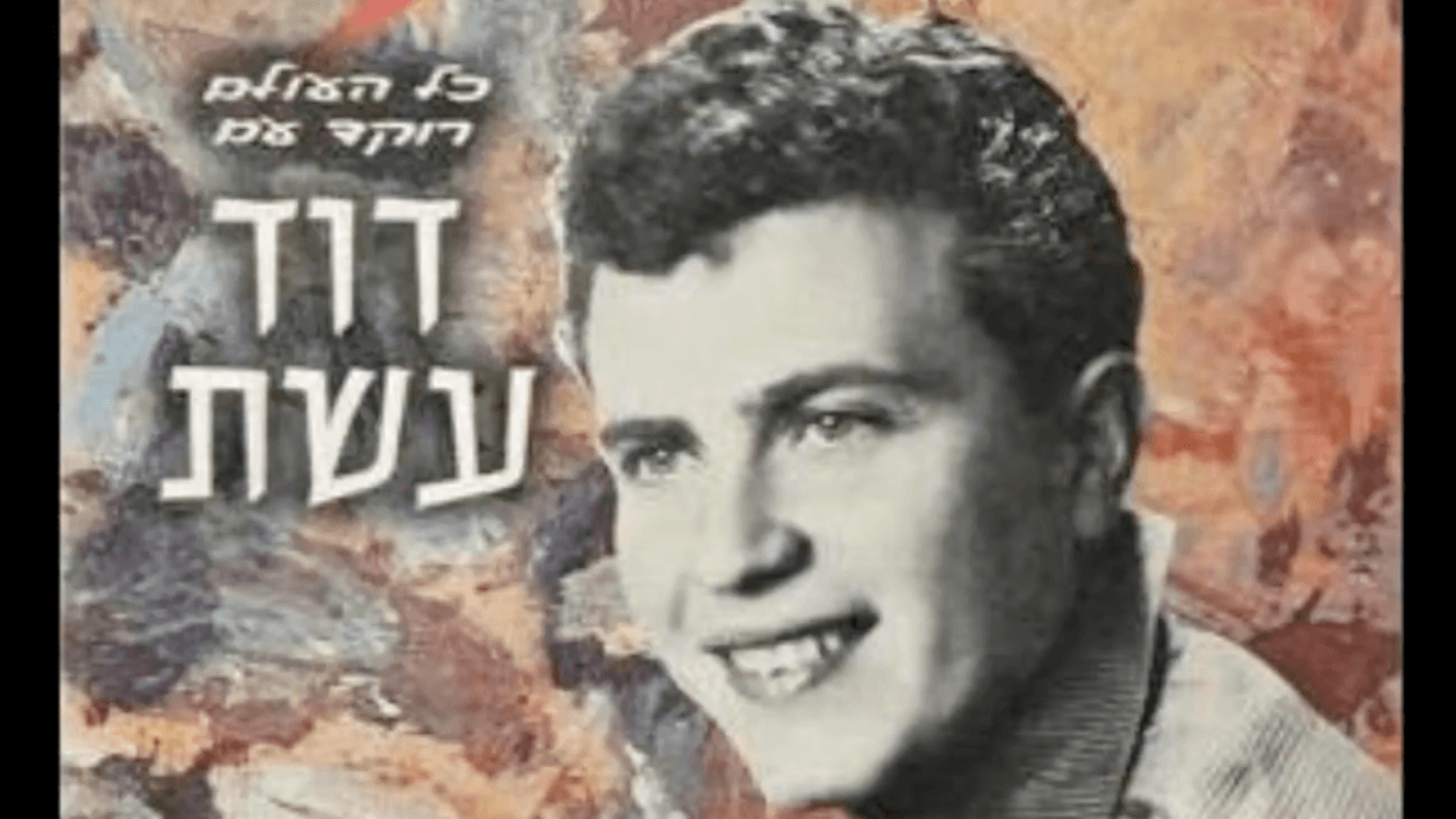 In honor of Yom Ha'atzmaut, Israel Independence Day, we thought it might be fun to post three Yiddish versions of well-known Israeli songs that became popular among Holocaust survivors and other Jewish immigrants from Eastern Europe. All three were translated and sung by the late Israeli singer, David Eshet.
Among record collectors and Yiddish fans, David Eshet was known as the Yiddish Elvis, having been one of the first to bring elements of rock & roll into Yiddish song recordings. Born in 1933 (nee Dovid Ayznkraft) in the city of Czernowitz, then Romania, he and his parents immigrated to Israel in 1950. After serving in the army for two years, his pleasant singing voice and handsome looks caught the interest of record companies but because of his heavily accented Hebrew, they suggested he record in Yiddish instead. So he did, finding himself a niche that no one else had tried: translating Hebrew hit songs into Yiddish and recording them. His albums sold well.
Yet, although his Yiddish songs became popular both in Israel and abroad, few people know his name today. One reason, he admitted himself in an interview in Hebrew, was that he suffered terrible stage fright and so he never performed in any concerts. In those days it was nearly impossible to become a household name in Israel if you didn't perform.
But his music lives on. Eshet's greatest hit was his Yiddish version of Naomi Shemer's "Yerushalayim shel zahav" ("Jerusalem, City of Gold"). It eventually became the most widely recorded Yiddish song in Israel's history.
A second Israeli song that Eshet popularized in Yiddish is "Hevenu shalom aleichem" ("We Brought Peace unto You"):
For Americans, though, the most popular Hebrew song of all – the go-to dancing song at most Jewish weddings and bar-mitzvahs – is "Hava nagila" ("Let Us Rejoice"). Here is Eshet's take on it:
(Some details in this article came from this piece by Jordan Kutzik)