Forverts in English
Paper cuttings for Shavuos — a Jewish folk tradition
The "shvueslekh" were mounted on window panes as a way of celebrating the spring holiday.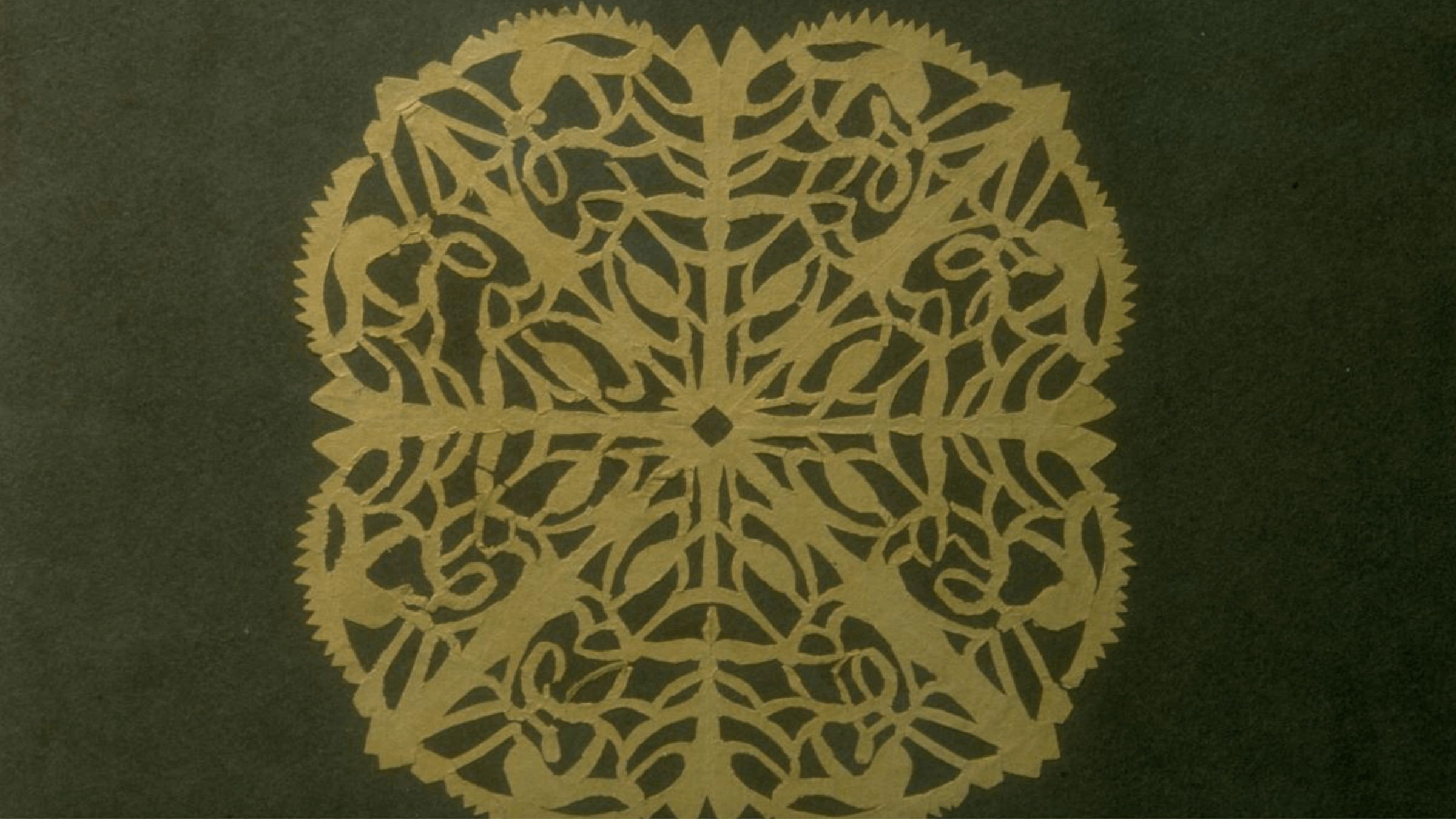 When Mayer Kirshenblatt was a young boy in Opatow, Poland, in the 1920s, a memorable way of celebrating the spring holiday of Shavuos was decorating the home with greenery and original paper cuttings, known as shvueslekh, pronounced in his Polish-Yiddish dialect as shevieslekh. (They were also called reyzelekh or royzelekh, which means little roses.)

In the book, "They Called Me Mayer July: Painted Memories of a Jewish Childhood in Poland before WWII," he writes: "On the meadow where we used to romp around, there was a pond. Around the pond was a marshy area where we gathered reeds and willow to decorate our homes for the holiday. The house was scrubbed clean and bedecked with greenery scattered on the floor, walls, and furniture.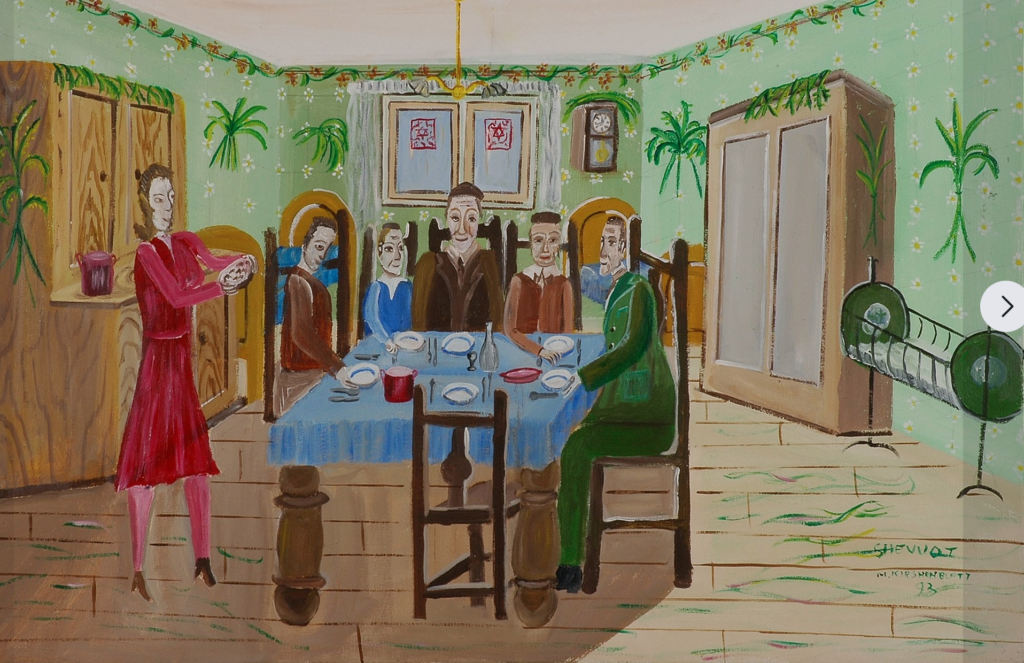 "On the windows we put shevieslekh, beautiful paper cutouts, which we made ourselves. It was kind of a competition to see who could make the nicest ones. If you could not make them yourself you could purchase them at a shop. Father would save the shevieslekh from year to year between the pages of the festival prayer book. I remember how to do so many things, but not how to make shevieslekh. They were a little like cutting paper snowflakes."
For Ashkenazi Jews, there was a particular link between paper cutting and Shavuos, explains Canadian Jewish News columnist Sara Horowitz. Although there was an old practice of decorating homes and synagogues with flowers, branches, boughs and trees, cut flowers were a luxury for shtetl folks; they were pricey and perishable. Because Jewish culture was deeply literate, paper — especially used paper — was always around and available for artistic repurposing.
Interestingly, the 18th-century esteemed rabbi known as the Vilna Gaon indirectly contributed to the practice of a Shavuos paper-cutting tradition. Because church decor often involved cut flowers and many pagan practices included the worshipping of trees, the Vilna Gaon viewed flower and tree branch decorations as inherently non-Jewish. Most communities and religious authorities didn't follow the Vilna Gaon's ruling, but paper-cut flower decorations offered a good resolution of religious and economic restraints.
If you yourself have photos of shvueslekh that you or someone you know mounted on the windows, either from years ago or even today, we'd love to share them with our readers. Please email them to [email protected].