Forverts in English
New York State to provide unprecedented support for Yiddish speakers
The new Office of Language Access will soon contract with nearly 40 Yiddish translation agencies to translate and interpret for Yiddish speakers accessing government services.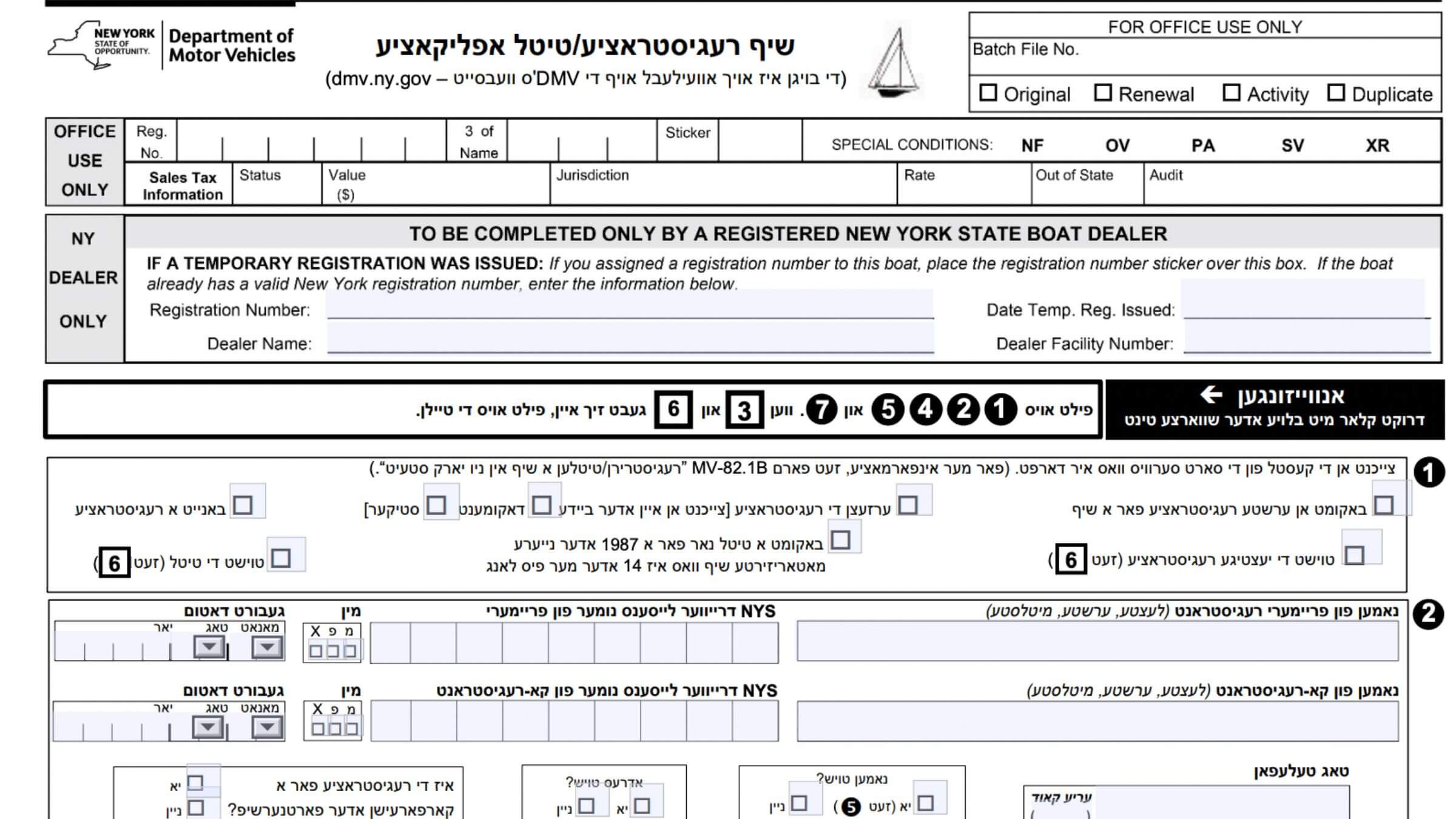 In the state of New York, you can now fill out your Department of Motor Vehicles (DMV) paperwork in Yiddish. Soon, you'll even be able to file your state income tax return and apply for housing assistance in Yiddish.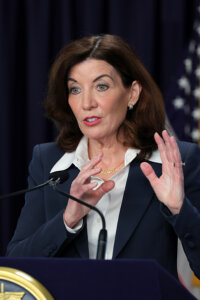 On Oct. 3, Gov. Kathy Hochul announced that the state had launched the Office of Language Access, which will operate out of the Office of General Services. Its role will be to ensure that all state agencies communicate information and provide essential forms in at least 12 foreign languages for those with limited English proficiency, as well as guarantee that state agencies provide oral interpretation in as many languages as possible. This launch was prompted by former Gov. Andrew Cuomo's March 2021 executive orders on expanding access, which were followed by the passage of a law last April codifying the changes.
As it turns out, one of the dozen languages is Yiddish. (The others are Arabic, Bengali, Chinese, French, Haitian Creole, Italian, Korean, Polish, Russian, Spanish and Urdu.) The state, using the most current U.S. Census data, estimates that Yiddish has the fourth-highest number of speakers with limited English proficiency in the state — an estimated 71,740 — after Spanish, Chinese and Russian. 
The Office of Language Access, which has an initial budget of $2 million, has a mandate to translate only "vital" documents into the dozen languages, meaning documents deemed critical to access of an agency's services. While all departments will have interpretation services, not all will have readily available forms or outreach in all 12 languages. 
Even with the limited mandate, expenditures and services rendered for Yiddish speakers are set to markedly increase. 
The New York Office of General Services told the Forward in a statement that there are currently 13 firms contracted to provide Yiddish services to the state, a number which is expected to triple in the coming months.  
Currently, the New York DMV provides many of its applications and notices in Hasidic Yiddish. They are considerably more readable than the Yiddish translations that appear elsewhere on the internet for various New York state agencies — much of which is poorly translated by computer. 
Other agencies slated to offer Yiddish documents include the Department of Taxation and Finance, which is translating most of its forms, including those for power of attorney and for registering as a vendor who must collect sales tax, and the Division of Housing Community Renewal, which will offer the federal Housing and Urban Development Section 8 housing form.
Government language access programs are common throughout the country, following former President Bill Clinton's executive order, signed in 2000, establishing requirements for any agency receiving federal funding to have a language access program. But state offices such as New York's, with a mandate to translate documents into so many languages in every agency, are a rarity.