Forverts in English
Jewish־Ukrainian singer Kateryna Ostrovska produces album on the immigration experience
The goal of the project was to bring together artists who have family immigration experience to create a "spiritual homeland of the homeless."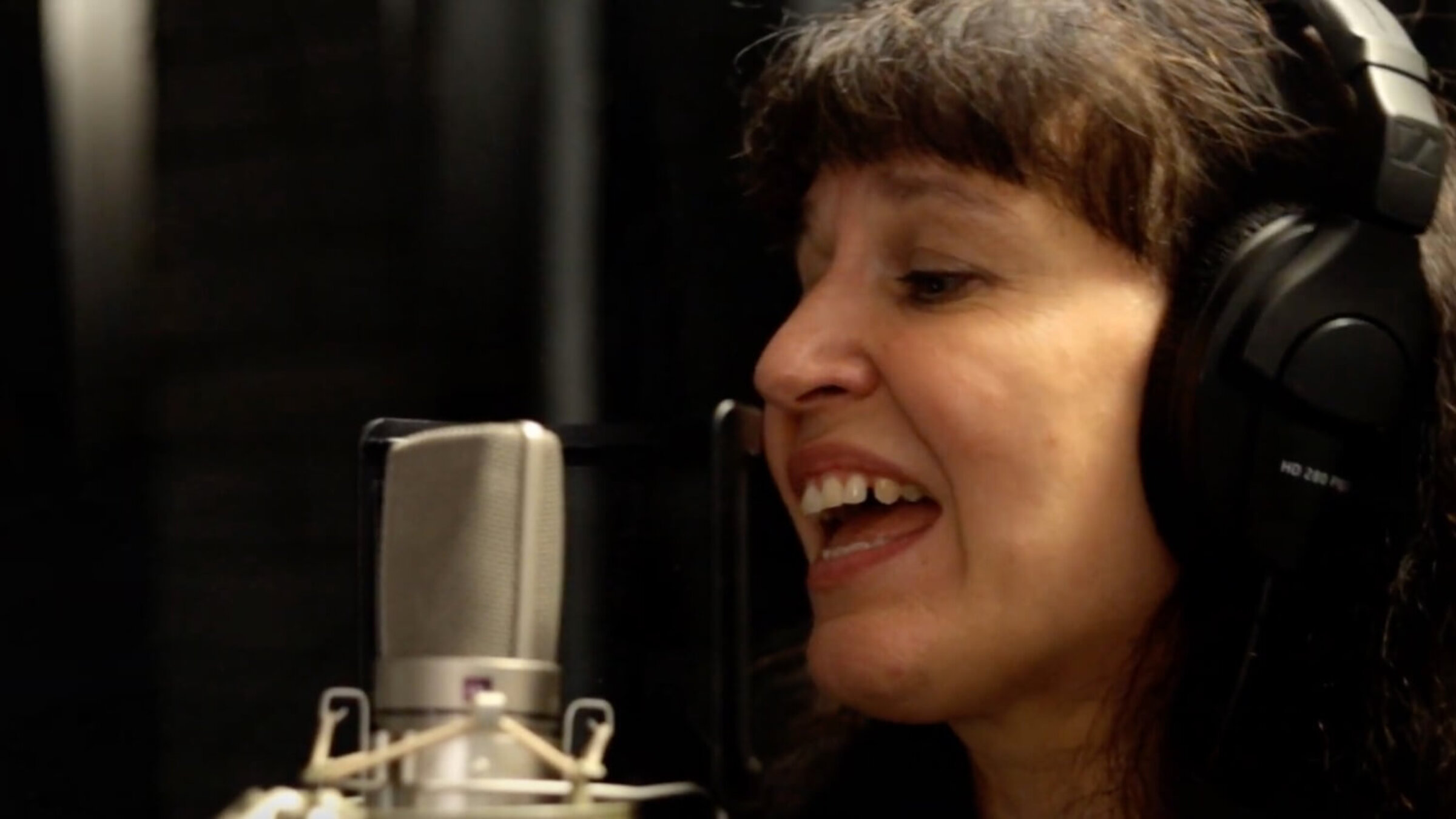 A new album of Yiddish songs reflecting the immigration experience has been released by Kateryna Ostrovska, a Jewish-Ukrainian musician now based in Hamburg, Germany. Called "Blondzhendike Lider" ("Wandering Songs"), it includes the talents of over 50 artists who either themselves have experience of immigration or are descendants of immigrants.
The project was financed by the culture authority of Hamburg.
Ostrovska said she was inspired to create the album after reading a collection of Yiddish poems by four Jewish women, in German translation, called "Splinters of Light and Night." "The fact that there was almost a century between me and the women poets was hard to believe," she said. "I felt closeness, belonging, comfort and home. I wanted to commune with these women, with their spiritual quintessence."
The setting of the poem, "Shlanke shifn" ("Graceful ships") by Anna Margolin, "felt almost like a spiritual session," she added.
Once Ostrovska realized that all the poets included in the book were Jewish immigrants, artists and women, she decided to create an album together with other artists who have family immigration experience to create a "spiritual homeland of the homeless."
The artists who joined the project came from cities around the world, including Hamburg, Berlin, New York, Rio de Janeiro, Buenos Aires, São Paulo, St. Petersburg and Sofia. They included the New York-based songwriter-filmmaker Josh Waletzky, Moldavian Jewish singer Efim Chorny and the founding artistic director of Yiddish Summer Weimar, Alan Bern.
Among the highlights of the album is "Klezmorim," a song written by Chorny using the poetry of Marc Chagall; "Kon ikh nit farshteyn" ("I cannot understand") by the Yiddish poet, Yehoash, and a song based on the piece, "Doce de coco," by the famous Brazilian Jewish composer Jacob do Bandolim, son of an immigrant from Lodz, Poland.
"Wandering Songs" refers to the title of Sholom Aleichem's novel, Wandering Stars. "The name symbolizes the cultural heritage extracted from the depths of the immigrant suitcase," Ostrovska said. "The experience of emigration, which was central to many Jews, brings with it the need to constantly switch between different worlds, contact with different cultures, or, based on the words of Jacques Derrida, the lack of identity as one of the main symbols of Jewish identity. Some participants are famous, others are not. Some have devoted themselves intensely to the Jewish cultural heritage, while others have made a name for themselves as music performers of their new homeland."