Forverts in English
The day my grandparents' neighbor betrayed them
In 1951, Jeremy Stern's uncle was shocked to find his reputation ruined due to a pro-Communist Yiddish newspaper that was seen in his parents' home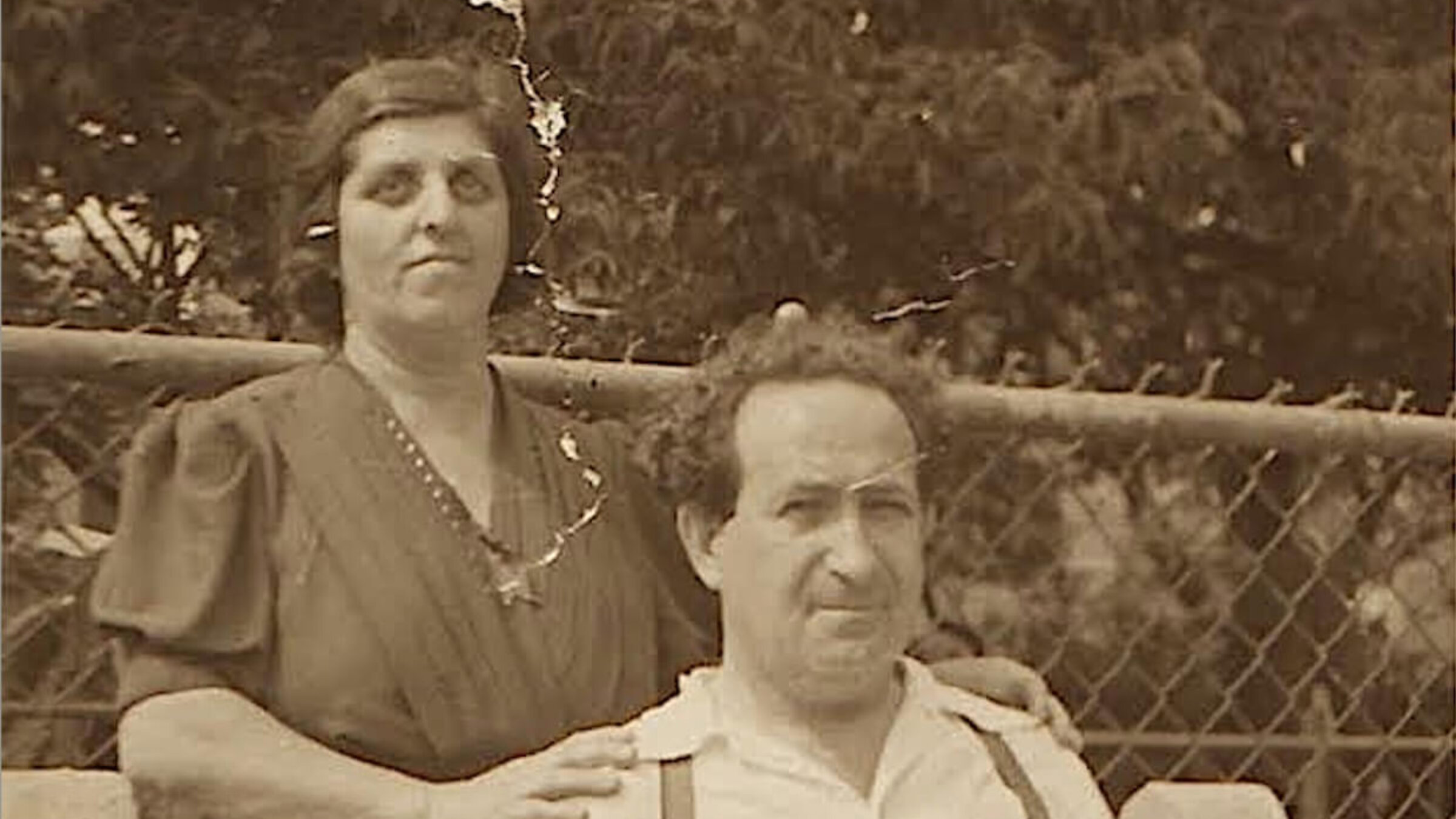 In 1951, a crisis struck my mother's New York family. She was only 11; no one told her what was happening. But she couldn't miss the fear that gripped their small Lower East Side apartment. Decades later, when her older brother Walter died, I found a plain brown envelope in his closet — and we learned the reason for the hushed fear: The Red Scare had struck their home.
Walter served with the Army Signal Corps from 1943 till 1945 on World War II's front lines, before pursuing a GI Bill education and getting a job producing electronics for Columbia University's cyclotron lab. In 1950 he applied for a job making electronics in the Atomic Energy Commission, which required a security review. In July 1951 he received a stunning two-page letter, branding him a probable threat to national security, and rejecting his application.
The letter emphasized his father's membership in a Jewish fraternal lodge that was part of the Communist-linked International Workers Order. Walter, always apolitical, had also once been a member of the IWO Lodge but that was only for the health insurance. He left in 1947, shortly before the IWO was declared subversive.
The letter also wrote about the family's membership in a pro-union political party, alleged to be Communist-controlled. The AEC even suggested Walter's father had a suspicious secret identity because he went by both Isidor (the Anglicized form of his name) and Israel (the Jewish one).
Most frightening was that the U. S. government had apparently been spying on them and talking to acquaintances who made allegations against the family. The letter quoted an unnamed source claiming to have seen the Communist newspaper, The Daily Worker, and a "reportedly … pro-Communist" Yiddish paper in their apartment. The source also claimed that in 1939 or 1940, Walter's parents had "glorified and praised Russia," and that Walter's mother Fannie had predicted a Soviet conquest of America and boasted that "she and her husband had been 'sent' over here for a 'reason' which she refused to divulge."
Fannie's own childhood in czarist Vitebsk had been defined by fear of pogroms, and of anyone seeing her parents' leftist books, which they scrambled to hide any time someone knocked on the door. Before she immigrated to the United States in 1913, her father was chased down and killed by Russian troops, while her younger brother was later gunned down during a Bolshevik demonstration. Though she sympathized with leftist politics, Fannie had a lifelong paranoia of drawing attention to herself or expressing public opinions.
Now, not only had Israel's minor leftist fraternal activities drawn government attention, but the family was being reported on by their neighbors. Fannie and Walter were sure the woman downstairs (a "nasty buttinski," my mother said) had rooted through their garbage for newspapers and invented pro-Soviet statements supposedly made by Fannie and Israel out of sheer malice.
There was further reason to feel besieged: Walter's best buddy, who was also applying for government work, was informed that Walter and his family were suspected Communists, which meant that his friend would probably fail his own security review, and that Walter and his family were now so tainted in the eyes of the government that even knowing them was seen as a security risk.
It took two days for Walter to calm down and type a lengthy rebuttal. He explained his limited involvement with the Jewish lodge, his departure before it was declared subversive, his apolitical outlook and dislike of all political parties. He couldn't comment on his parents' Yiddish papers (he didn't read Yiddish), but had seen The Daily Worker in their apartment perhaps twice. He rejected its shallow dogma.
The bizarre claims about his parents' words — made secretly by unknown witnesses they could not challenge — infuriated him. His mother, he fumed, abhorred war. "As to this business of being 'sent' here for a 'reason,'" he explained, his parents came to the U. S. before the Russian Revolution — and led simple lives as a cobbler and a housewife.
"I definitely would not divulge any data to foreign powers (and I am quite angry at the implication that I would)," Walter wrote. Not only was he a loyal American and a veteran (a fact the AEC never mentioned), but a Russian attack, he wrote, would blow him and his family "off the face of the planet."
Most of all, Walter insisted on his family's right to do as they pleased without it defining him. He himself opposed Communism, but was not his father's keeper. He drew a cutting parallel between his government's demand that he renounce or betray his family because of their beliefs and the Communist tyrannies he was accused of supporting.
After a hearing in October 1951 (he was permitted a lawyer, but couldn't afford one), Walter heard nothing until early 1953 — when he was informed that his designation as a security risk had been unanimously upheld. Leaving the lodge was not enough, since he had not denounced its activities; he maintained "close association" with family members "who may have supported the Communist Party"; he was unwilling to argue his family out of Communist opinions, and he had insisted "that even if members of your family were Communist Party members, it would not be your responsibility."
The AEC conceded there was "insufficient evidence" that his parents or relations were Communist Party members, but membership in a pro-union party "said" to be communist-controlled was enough. And the fact that Walter had seen The Daily Worker in their home even twice was more than enough.
The AEC found "insufficient evidence" that Fannie had boasted of a secret Russian mission, but they found it "probable" she had declared conditions under the Soviets better than under the czar. My mother pointed out that Fannie knew far more of czarist conditions than the AEC — but was sure she was too paranoid to have ever volunteered such an opinion publicly.
Walter was luckier than many who fell afoul of the Red Scare. Somewhat surprisingly, he was able to keep his job at Columbia's cyclotron lab. It's likely the government informed Columbia of their suspicions, but the university or the lab director apparently decided to ignore them. He also never lost his position at Brooklyn Polytechnic night college. In fact, he was able to continue a career in electrical engineering — ironically building radiation detectors for uranium prospecting, helping the government that had branded him a security threat find the fuel for its nuclear bombs.
But the family was left scarred. They knew that someone had informed on them, that Walter's reputation was tainted, and that he had been branded by the opinions and minor political activities of his relatives. His parents had fled czarist Russia to escape persecution for their ideas and their Judaism. Although they found a far freer nation here than the one they left behind, they also learned that freedom is not always secure, even in America.