Forverts in English
Keep a ton of notebooks? Mazel tov: You're part of an old Jewish tradition
The Jewish respect for the printed word is well reflected in the adage: a Jewish thief steals only books.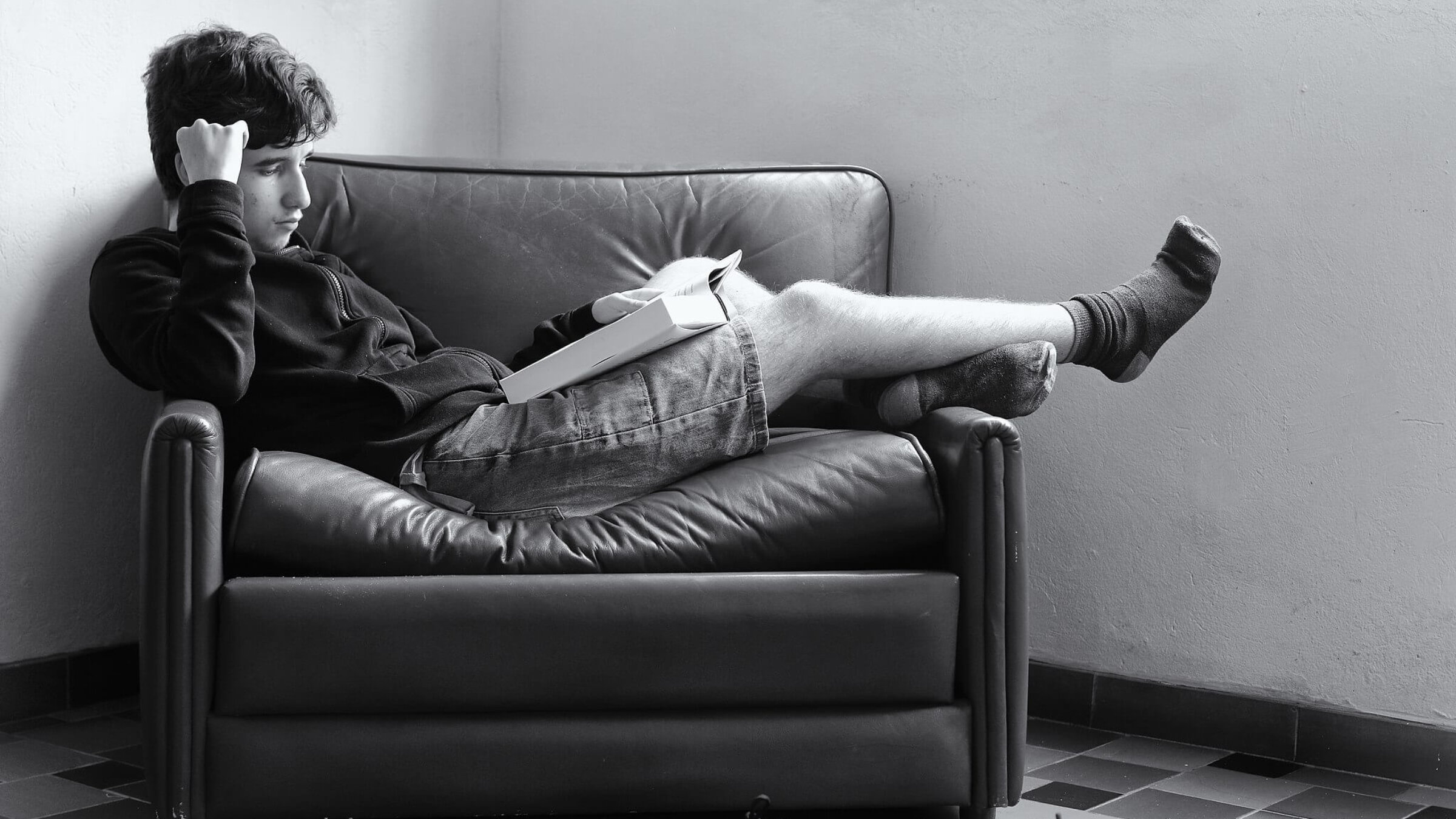 On the Lower East Side, an old Yiddish bookseller pulled heavy iron chains over his store before leaving for the night. One day, the shopkeeper next door accosted him. "Tell me, what do you have in your bookstore that's so valuable that you go to such lengths to prevent theft?" he asked.
The bookseller shook his head. "I'm not worried about someone breaking in and stealing books. I'm worried about Yiddish writers breaking in and adding their books to my already sagging shelves!"
Although it's meant as a joke, I remember well those desperate, underpaid Yiddish writers who just wanted their work to be seen. I felt for them. It reminds me of a proverb that no longer rings true, although it might have been in the time of those writers. A yidisher ganef ganvet nor bikher (a Jewish thief steals only books).
I was brought up with great respect for the written word. The respect wasn't just for the pleasure it afforded, but also for the light it often shone on human behavior. But that respect didn't end with books.
My father — always jotting down his thoughts in a notebook
When we cleaned out my mother's apartment in the Bronx, my husband opened a closet and about thirty notebooks came tumbling down. Sighing, my sister and I picked them up. We rarely saw my father without a notebook in hand, so he could jot down thoughts, observations, or the beginnings of a poem. A fountain pen in his front pocket invariably leaked ink, but my mother's complaints about the stain went unheeded. His need to record or self-soothe was so strong.
Clearly my father's daughter, my own collection of notebooks is shelved in a bookcase, where they're not likely to come tumbling down. I would have been lost without a place to record adolescent turmoil or ruminations on marriage and motherhood.
At some point in my 50s, I had a writing instructor who told me to jot down things I came across in my reading that resonated for me. Years later, it is those notebooks which take up the most real estate on my shelves. So many smart, well-written sentences and paragraphs from other people's writings help me make sense of the world. They remind me how little new there is under the sun.
Like many yidn in di yorn (Jews getting on in years), I have a complex relationship with my computer. I'm extremely grateful for email. I can communicate so quickly with friends around the world, and I can send this article to the Forverts without needing a stamp, envelope or trip to the post office. But I can't curl up with a computer the way I can with a book. I can't finger the pages.
My own notebook filled with quotes from the wise
When I need some comfort or inspiration, I take down one of my notebooks and leaf through it. Invariably, I come across a quote, a poem, or an excerpt from a longer piece that either settles me or pushes me. It's like a continuing, one-sided conversation with someone smart and thoughtful. It connects me to those who struggled with the same nagging questions about our place and purpose here on earth. And in my case, I don't need to Google these co-conspirators: I hold them, physically, right in my hand.
Creeping toward mortality, it's reassuring to come across those who have crept before me and left verbal breadcrumbs. I flip through the pages and come to this Hasidic saying: "For the ignorant, old age is as winter; for the learned, it is a harvest." Or this from Abraham Joshua Heschel: "God speaks slowly in our lives, a syllable at a time, and only at the end of life can we read the sentence backward." Even Dizzy Gillespie weighs in, sharp and to the point: "Some days you get up and put the horn to your chops and it sounds pretty good and you win. Some days you try and nothing works and the horn wins. This goes on and on and then you die and the horn wins."
Until my horn wins, I will go on adding to my notebooks and re-reading them. Perhaps it can be said about me that this yidishe ganefte ganvet nor gute gedanken — this Jewish thief steals only good ideas.