California Briefing
Why a criminal defense lawyer is hounding Drake for a deposition
Plus: Chelsea Handler claps back!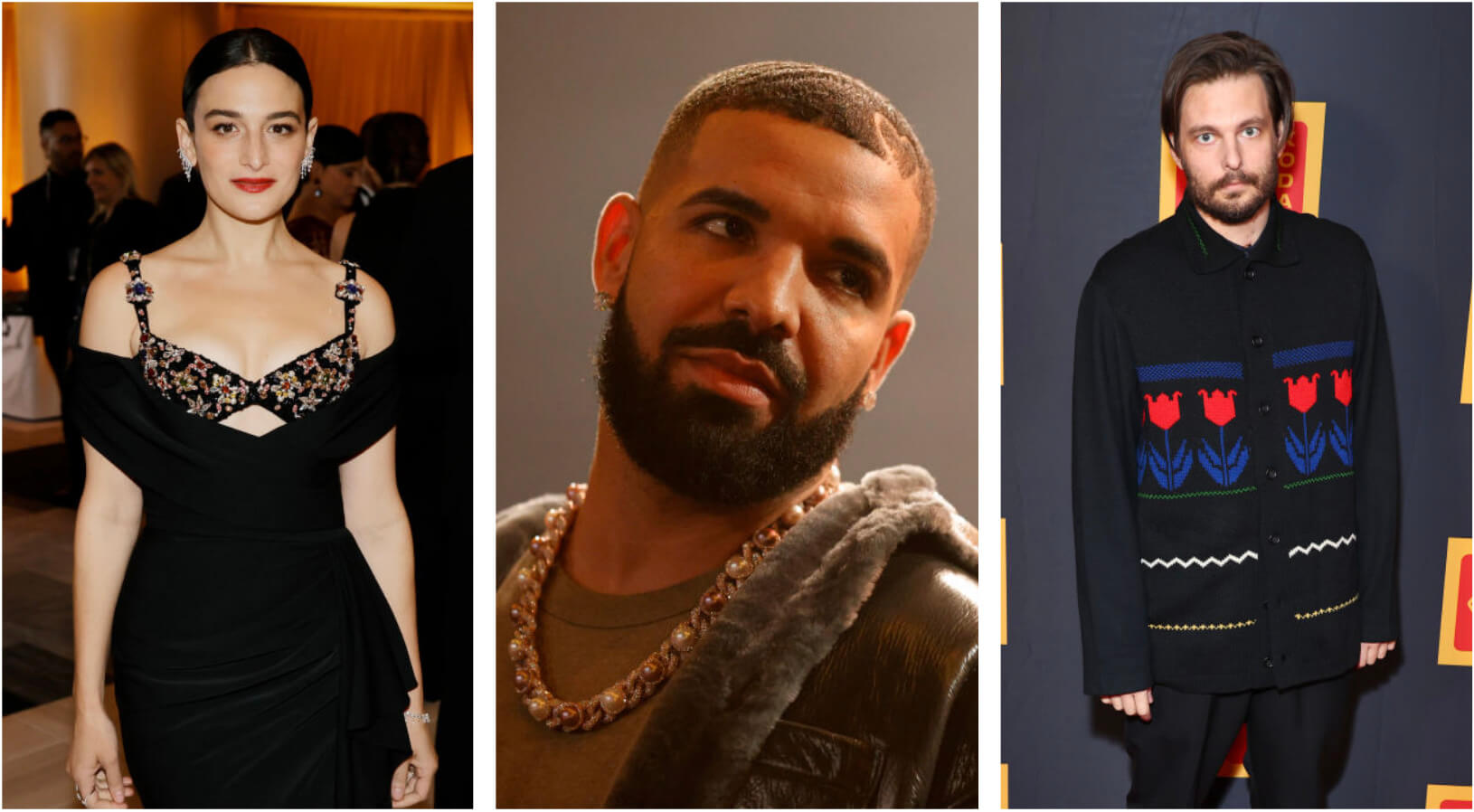 Welcome to the California Briefing, the weekly dispatch of California Jewish links by Louis Keene. In this edition: Drake's legal fracas, Chelsea's child-free life, and Sam Levinson's troubled TV series.

To get the latest on pop culture, politics and Jewish life in the Golden State in your inbox every Thursday, subscribe here: forward.com/california.
How Drake got roped into a high-profile murder trial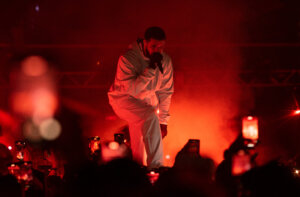 The last couple editions of this newsletter have been downers, so this one will begin with some "Yakkety Saks."
A process server who tried to serve superstar rapper Drake a subpoena at his Beverly Hills mansion on Valentine's Day encountered security guards who apparently thought turning into Lionel Messi — or better yet, Manor Solomon — would solve the problem. According to court documents, the guards kicked the subpoena down the driveway as the server protested, "By the way I like Drake!" (A video of this moment can reportedly be watched at a Fort Lauderdale courthouse.)
Drake — real name Aubrey Graham — is being subpoenaed for deposition in the Florida trial of three men accused of robbing and killing rapper XXXTentacion in 2018. The defense attorney for one of the men has fixated on the fact that before his death, X said on Instagram, "If anyone kills me, it's Drake," as evidence that prosecutors didn't investigate all possible angles when pursuing X's killers.
It's all pretty flimsy, according to LA Magazine crime reporter (and occasional Forward contributor) Meghann Cuniff, who has been covering the trial on Substack. And eventually the judge quashed the subpoena.
"The Drake issue definitely seems like one of those things defense attorneys get all hand flappy over when the jury isn't around," Cuniff wrote, "then when the jury's in, all the Drake stuff just falls totally flat and sounds like a giant distraction." And for us, a lightly amusing one.
What we're watching and not watching
🤰 During her tenure as host of The Daily Show, comedian Chelsea Handler parodied lifestyle influencers in "Day in the Life of a Childless Woman," a sketch that is exactly what it sounds like (and as profane as it is funny, so consider yourself warned). And after Tucker Carlson and Ben Shapiro got very mad about it, Handler riffed on the "receding hairline society" reaction, too.
🥼  Speaking of the Daily Show, Jon Stewart, who caught backlash for discussing the lab leak theory of the origin of COVID-19 on his show, is feeling vindicated this week after the U.S. Department of Energy took his side, albeit with low confidence. To Stewart, the lab leak discourse encapsulated everything broken about media and politics. But to Jonathan M. Katz, the journalist who in 2010 uncovered the likely U.N.-caused cholera outbreak in Haiti, the lab leak theory is too explosive and accusatory to be reported with so little proof. "If you're gonna make an extraordinary claim, you're gonna have to clear a higher bar of evidence," Katz writes.
⛳️  "More proud of the fight or disappointed with the loss?" Following a comeback at the Pacific Palisades-based Genesis Invitational that ended in narrow defeat, golfer Max Homa wept when a reporter asked him that. Hey, if I missed out on $3.6 million, I might be crying, too. But if I still took home three-fifths of that amount? Well, then I'd be a pro golfer, not a pro newsletter writer.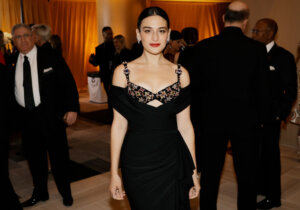 🎤  The Wedding Singer, starring Adam Sandler and Drew Barrymore, recently turned 25 — Yahoo's retrospective has an interesting beat on Carrie Fisher's behind-the-scenes contributions. (The Jewish-foregrounded romantic comedy I actually watched this week was the lovely Licorice Pizza, with Alana Haim's whole family and Skyler Gisondo, streaming on Paramount+.)
🏒  A pair of Jewish SoCal events for your consideration: The LA Kings will be hosting their first-ever Jewish Heritage Night on March 14. The first 300 tickets purchased through this link come with a free "LA'chaim" Kings t-shirt. And on March 13, Laemmle Royal in West LA will show Reconquistador!, a documentary about comedian Daniel Lobell's attempt to explore his roots in Spain centuries after his ancestors' exile.
What we're reading (besides the Forward)
👃  Before the movie caught backlash, actor Jenny Slate was initially credited in Oscar-nominated Everything Everywhere All At Once only as "Big Nose," which is how the Chinese-American immigrant characters in the movie refer to her. In a profile by the Independent, Slate explained why it wasn't antisemitic.
⭐️  Guy Nattiv's screen adaptation of Golda didn't dodge controversy either: Nattiv has faced "Jewface" accusations for casting Helen Mirren to play the title character. (Sorta-related reading material: Rob Eshman on Jewish snowflakes.)
🥶  The production of The Idol, an upcoming HBO series and starring Eli Roth, Dan Levy, Hank Azaria and even Troye Sivan, "went from satire to the thing it was satirizing," according to a blockbuster piece published Wednesday in Rolling Stone. Apparently creator Sam Levinson reshot it from the beginning when it was 80% finished — adding (even more) gratuitous nudity to the script. Dialing up the lewd factor is becoming a Sam Levinson thing.
😡  Three more jawbreakers for ya: VICE's deep dive into the Goyim Defense League — and a Florida sheriff vowing to take them down; the Forward's investigation into the Shine A Light Foundation, an antisemitism nonprofit funded by an elusive billionaire; and JTA's report on a shocking revelation that volunteer editors have systematically been sanitizing Poland's role in the Holocaust from Wikipedia — and the free encyclopedia's response.
Your humble correspondents
I found it interesting that many NBA fans appear to want Meyers Leonard (who blurted out an antisemitic slur in a livestream in 2021) to go away forever, but somehow think Kyrie Irving — who shared an antisemitic movie, refused to apologize, then finally did in an Instagram post, which he then deleted — was "crucified" for being a good person. So, I wrote about it.
Finally, in the we-are-so-lucky-to-live-in-California-department…
A new kosher bakery on the second floor of Chabad of the North Peninsula (in San Mateo) promises a taste of Israeli confection. Krembo is the bakery's name and its signature item. According to J., "standouts also include a carrot-tahini cake, sesame-tahini cookie and gluten-free almond berry cake." Suddenly, I'm starving.