News
He denounced antisemitism in Congress, then dropped dead
Remembering Rep. Michael Edelstein on the anniversary of the June 4 speech he gave just before the US entered WWII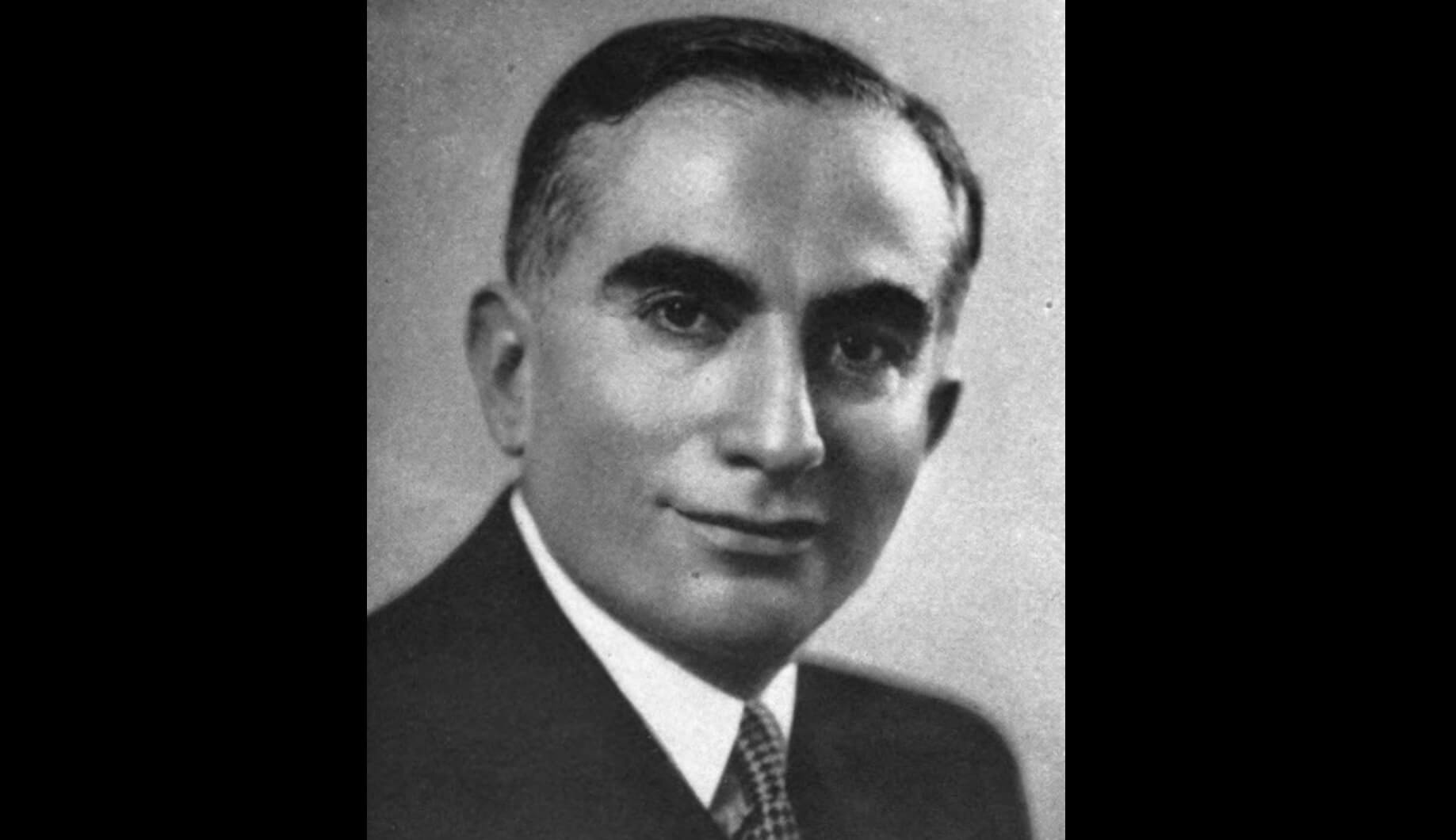 In the months before America entered World War II, Jews were sometimes accused of trying to drag the country into war. Eighty-one years ago, on June 4, 1941,  a Jewish congressman named Michael Edelstein rushed to the House floor to defend his people against such accusations from a racist lawmaker – only to die of a heart attack minutes later.
The long-forgotten incident took place just six months before the attack on Pearl Harbor, which led the U.S. to immediately declare war on Japan.  The exchange in Congress started when Mississippi Democrat John Elliott Rankin, the "No. 1 Jew-baiter of the House," as Time magazine called him, charged that "Wall Street and a little group of our international Jewish brethren are still attempting to harass the president … and the Congress of the United States into plunging us into the European war unprepared."
He added: "These international bankers are so afraid this peace movement now going on in England, this peace movement now going on behind the lines, might take root and this catastrophe be brought to a close before they can get us into it that … yesterday they held a rally in Wall Street, and Wall Street bankers made a plea to that effect."
Rankin ended by declaring: "We ought to let the world know now, we ought to let the British people know now, that we are not going to plunge into this war and send an army to fight on European soil."
As some members applauded, Rep. Michael Edelstein, a Manhattan Democrat who had held his seat for just 16 months, jumped to his feet and demanded time to rebut his colleague.
"Hitler started out by speaking about 'Jewish brethren,'" Edelstein said. "It is becoming the play and the work of those people who want to demagog to speak about 'Jewish brethren' and 'international bankers.' The last speaker, speaking about international bankers, coupled them with our Jewish brethren. The fact of the matter is that the number of Jewish bankers in the United States is infinitesimal."
A powerful 60 seconds
He continued: "I deplore the idea that any time anything happens, whether it be for a war policy or against a war policy, men in this House and outside this House attempt to use the Jews as their scapegoat. I say it is unfair and I say it is un-American."
Because Edelstein was speaking in what's known in the House as a "one minute speech," House Speaker Sam Rayburn banged his gavel and yelled, "The time of the gentleman from New York has expired." But Edelstein kept going.
"As a member of this House I deplore such allegations because we are living in a democracy. All men are created equal, regardless of race, creed, or color; and whether a man be Jew or Gentile he may think what he deems fit."
Edelstein received "long and hearty" applause, the Chicago Tribune reported, but the moment soon turned tragic.
"In a corridor he stopped to speak to his secretary," Time magazine reported. "Suddenly he slumped and fell against a door. From the lobby, congressmen and attendants came running."
Edelstein died of a heart attack just five minutes after his speech. He was 53.
He 'died a martyr'
Time described him as "most popular of the six Jews in the House, esteemed by Democrats and Republicans alike. Mike Edelstein rarely made a speech, yet he was well equipped to answer this slur on his race."
Edelstein "died in the arms of a friend today a few moments after he dramatically had defended the Jewish people in a speech in the House," The Associated Press wrote.
Edelstein was born in Poland and moved to the U.S. when he was 3. He had been a New Dealer and was elected, ironically, to fill out the term of his predecessor who had died in office in 1939. Never married, he lived with his 85-year-old mother.
Rep. Sam Dickstein, a fellow New York City Jewish Democrat, announced the news.
"Words fail me at this moment because of my grief, and I am sure that grief is shared by every member of this House," Dickstein said. "You have seen a member begin the long journey right on the floor of the House during a debate in which a man sought to protect his people, his integrity, and his Americanism. He died a martyr to a cause … Michael Edelstein was an outstanding statesman; he was a lawyer; he was a friend of humanity."
After several other members offered tributes, the House passed Dickstein's resolution to establish a committee of House members to attend Edelstein's funeral. The House then adjourned for the day.
(Dickstein, it turned out, had spied for the Soviet Union under the code name "Crook," according to the 1999 book, "The Haunted Wood: Soviet Espionage in America—the Stalin Era.")
Later that day, Rankin expressed sorrow about Edelstein's death.
"I regret extremely his passing," he told reporters. "He was a good man, a good citizen, and a worthy representative of his district."
An unrepentant nemesis 
But the incident didn't seem to make much of an impression on the Mississippi congressman, known for his hatred of both Jews and Black Americans. Two years later, he railed against Jews for causing "race trouble."
"When those communistic Jews – of whom the decent Jews are ashamed – go around here and hug and kiss these Negroes, dance with them, intermarry with them, and try to force their way into white restaurants, white hotels and white picture shows," he said, "they are not deceiving any red-blooded American, and, above all, they are not deceiving the men in our armed forces – as to who is at the bottom of all this race trouble."
Rankin's antisemitic attack on the eve of World War II echoed isolationists like Charles Lindbergh, who, on Sept. 11, 1941, infamously charged, "The three most important groups who have been pressing this country toward war are the British, the Jewish and the Roosevelt administration."
In the months leading up to Edelstein's death, dueling House members had "been denouncing and defending American Jews" over U.S. involvement in World War II, according to the Chicago Tribune.
A crowd of 15,000 came to Edelstein's funeral in New York, where a rabbi noted that his final words had stressed that all men are created equal.