News
As camp begins, the Reform movement strengthens ties with Jewish security group
The Union for Reform Judaism is formalizing its relationship with the Secure Community Network, which provides trainings for synagogues across the country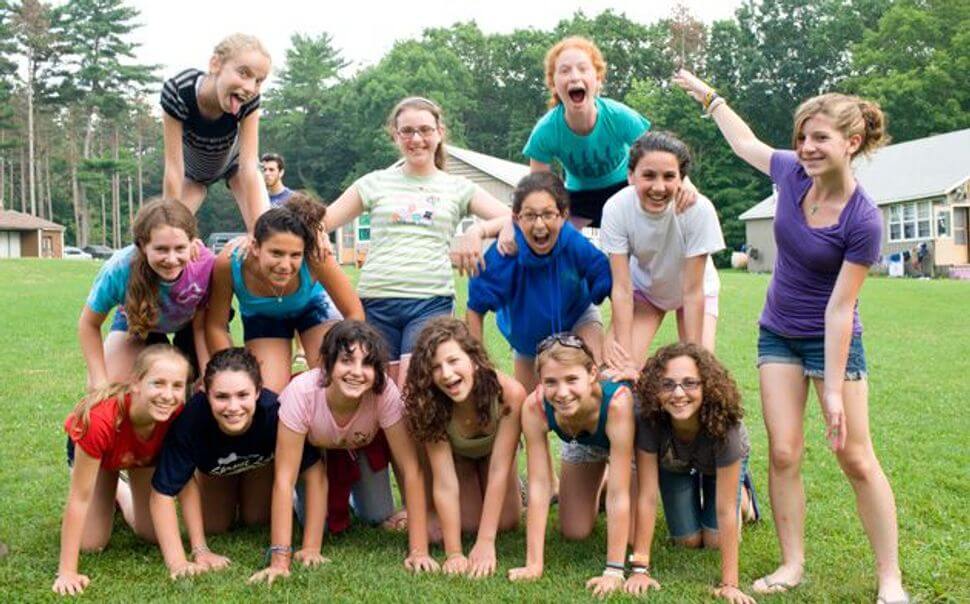 The Reform movement now has an official security consultant for its 15 summer camps: the Secure Community Network, which is best known for providing security training to synagogues across the nation.
Just days before its camps welcome campers for the summer, the Union of Reform Judaism will this week announce its formal partnership with SCN. The organization  has trained thousands at synagogues across the country to protect themselves from violent extremists.
"We're proud of our newly formalized relationship with the Secure Communities Network (SCN)," said Ruben Arquilevich, Vice President for URJ Camps, NFTY and Immersives. "SCN will provide an annual comprehensive review of safety and security plans and protocols at each camp, training, consultation and support services.
Rabbi Charlie Cytron-Walker, who with three congregants was taken hostage at his Texas synagogue in January, and managed to escape the ordeal, has since credited his SCN training and urged others to take it. 
The New York-based SCN is growing fast — increasing its staff by 25% in the past year, bringing the total number to 60. And a search is on to fill seven open positions. The nonprofit —founded in 2004 under the auspices of the Conference of Presidents of Major American Jewish Organizations and The Jewish Federations of North America — aims to develop "a security shield across the Jewish community in North America," said Craig Fifer, SCN's chief communications and marketing officer.
Its trainings, said Fifer, usually involve camp leaders and counselors, though at some camps the counselors then train campers, or SCN is asked to train campers as well.
It teaches how to report suspicious activities and to counter active threats — from a person armed with a knife or gun, or using a car as a weapon. "Run, hide and fight is a nationally recognized approach to active threat situations, and we teach in detail how to evaluate whether and how to run, hide or fight in any given moment," Fifer said.
The pandemic meant many summer camps closed in 2020. Jewish camps opened cautiously last summer, and served 150,000 campers — nearly 15 percent fewer than in 2019, according to Michael Masters, SCN's national director and CEO. Enrollment is expected to rise this summer.
But while SCN consults with camps, it does not provide them with regular security staff. An increasing number of camps have hired private security guards, who are generally retired local, state and federal law enforcement officers, Masters said.  
SCN has already worked with Reform movement camps. The new agreement between them represents a formalizing of their relationship. "The URJ has a longstanding relationship with SCN, and we know that as partners, we will be better able to evolve our risk management measures from strength to strength – all in service to embracing the blessings of camp," said Arquilevich.
Many other camps affiliated with other streams of Judaism — including the Orthodox, Conservative and Reconstructionist movements — also work with SCN.
 It also has consulting arrangements with the Foundation for Jewish Camp and the UJA-Federation of New York. In the New York area, it consults with 75 Jewish camps, both sleepaway and day camps, Masters said.
Fifer said SCN's agreement with the URJ could serve as a model for similar arrangements with other movements. 
Plans for the agreement were in the works before mass shootings earlier this month in Buffalo, New York, where the alleged gunman killed 10 Black people at a supermarket, and Uvalde, Texas, where a gunman killed 19 elementary students and two teachers. 
Trainings also teach camp staff to deal with more common emergencies, from heat stroke to insect bites. At rural camps, they include instruction on staying safe near wild animals. At urban day camps, there are lessons about protecting kids from traffic.