News
Jewish New Yorker once known as city's 'most desperate single man' gets married
To celebrate his newfound wedded bliss, he hired people around the world to wish him mazel tov on video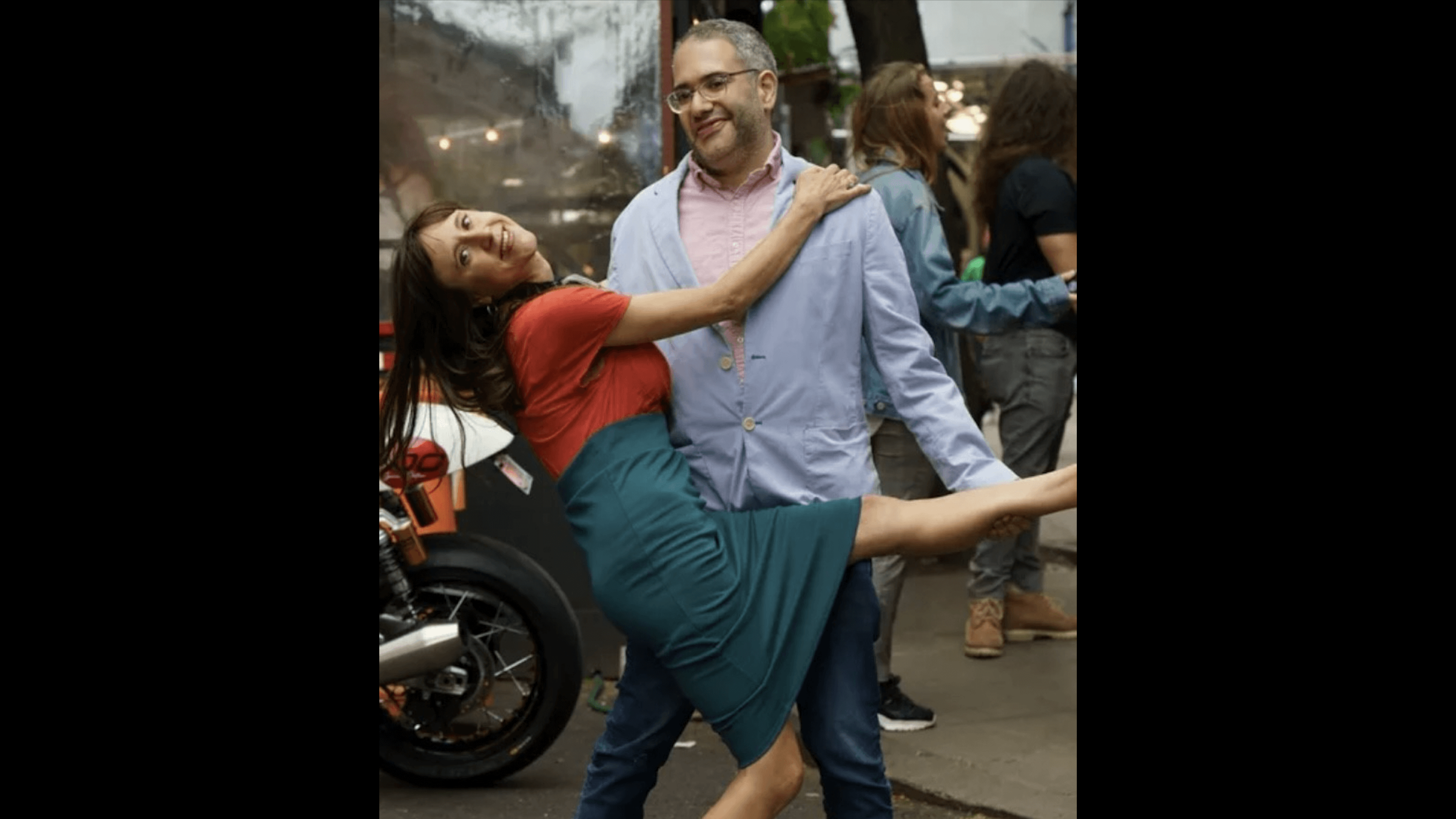 Seven years ago, the New York Post dubbed Yossi Rosenberg the "most desperate single man" in New York City. This week, he stood under the huppah with the love of his life.
Rosenberg, 42, an e-commerce worker and New York University graduate, married Ivy Branin, 42, a doctor of naturopathic medicine, on Tuesday.
Rosenberg earned the "desperate man" moniker in part by hiring random people to post zany videos asking his past crushes and other women out on his behalf. He said he struck out with some but got a few to agree to go out. Nothing serious materialized.
Rosenberg made a new video in honor of his wedding. For this one, he hired people around the world to wish him and his bride "mazel tov" and other blessings. As a clarinet plays klezmer music in the background, the speakers are pictured in their native lands — one wearing dreadlocks standing on a beach, one milking a cow, one holding up a sign reading "Zay Gezunt" ("to your health"), leading a group of boys in saying it. 
Branin, a Rutgers University graduate, called the video "hilarious." She's aware of the article calling Rosenberg "desperate," but she said that dating is tough in New York City for all singles, not just Jewish ones.
Rosenberg hasn't forgotten how the story from years ago made him feel. "I was annoyed, angry and very embarrassed at first," the Upper West Side resident said. "My mom called me up and said that I had to move to Israel, or I wouldn't get married. But then I embraced it. I got on Steve Harvey's show, and they gave me a makeover."
Rosenberg said he met Branin in September at a party. They'd also matched on Facebook Dating. After more than six months of going out together, he decided to go public when it was time to propose.
"I sang a song to her at a Shabbat meal in front of about 50 people," he said. "It was great, but I was a little upset I couldn't do anything crazier."
Branin, who lives in Crown Heights, Brooklyn, said it was a moment she will never forget. "He was so sweet," she said. "I was blown away. It was like something out of a movie."
She recalled one of their dates as "epic," where they "met at a shul on Simchas Torah" with a "five-course kiddush," followed by a party in Crown Heights and a long walk to Fort Greene. "I was impressed he could walk so far," she said. "It was a 12- or 13-hour date. He didn't walk me home until close to 1 a.m. I wasn't expecting that."
Branin said Rosenberg got her a princess cut ring and she is excited to be his wife.
"He's a really good guy," she said. "I like his humor. He's supportive. If he says he's gonna do something, he does it. I always felt he had my back. We have a lot of overlap in the Jewish community, so it's funny we hadn't met before. We have a lot of friends in common. He's about bringing people together and that's something I value." Rosenberg co-founded a group called Kugel that was active before the pandemic bringing speakers and diverse Jews together on Shabbat for food and conversation.
He said Branin is not only pretty, but he was impressed by her intellect and ability to make great conversation.
What's his advice to those who are single? "Stay positive," he said. "It's important to be able to laugh. You never know what can happen."