Culture
This portrait of a 10-year-old killed in Uvalde is helping to heal a broken community
Israeli American artist Anat Ronen's mural is part of a project memorializing the school shooting victims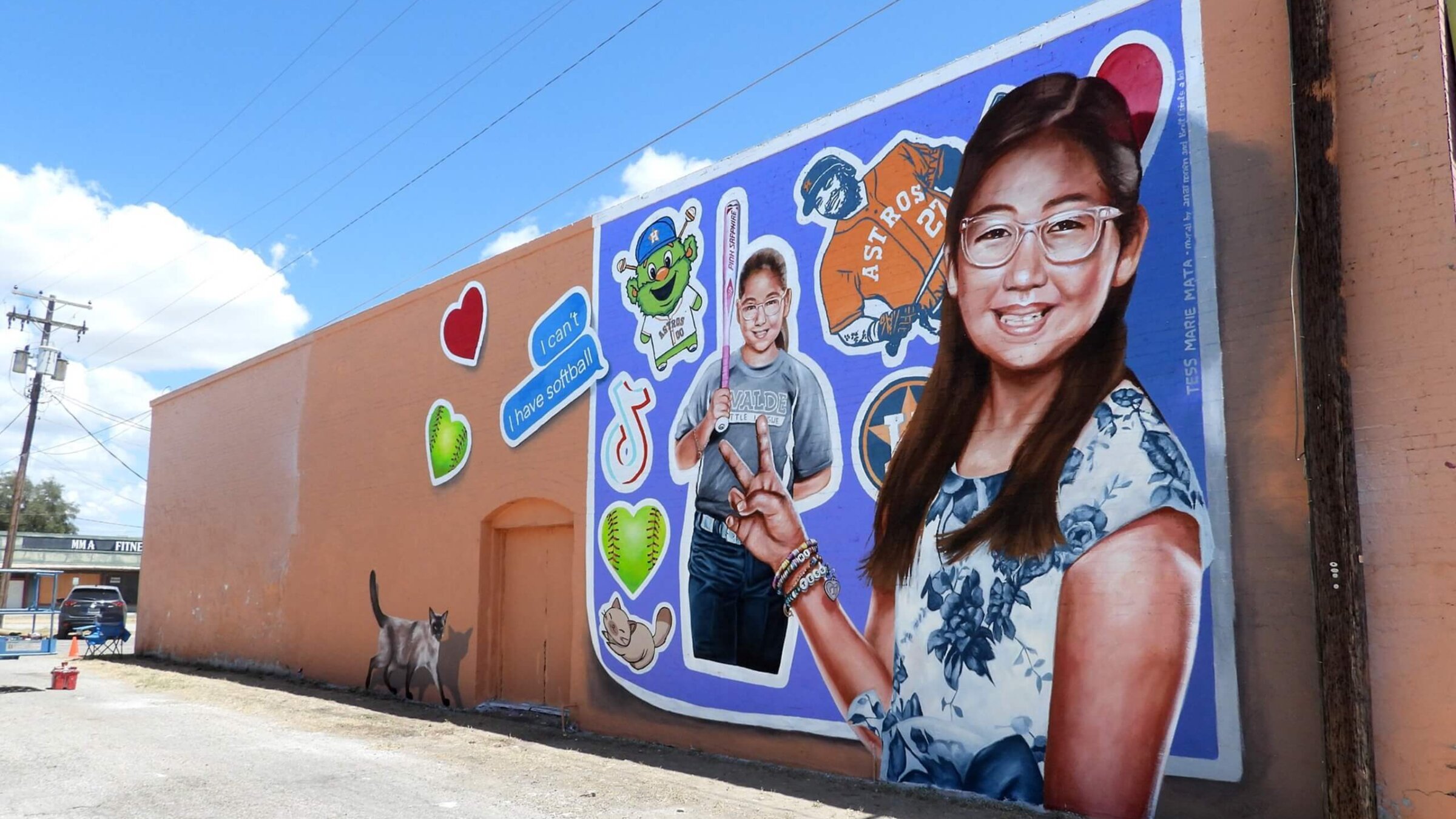 When Israeli American artist Anat Ronen joined a volunteer team last month in Uvalde, Texas, she became part of a powerful project. Ronen was one of 21 artists who created murals memorializing victims of the Robb Elementary School shooting.
Ronen's mural depicts Tess Marie Mata, a 10-year-old fourth grader who was among 19 students killed on May 24. Two teachers died as well.
"The whole idea was to bring out the victim with what they liked, and literally paint a picture of them that represents them in more ways than just the portrait," Ronen said. The mural of Tess included references to the young girl's love for softball, her pet cat, the Houston Astros and TikTok. 
Reaching out to families
The project included contacting families to learn about the victims from their loved ones. The Mata family was receptive when Ronen reached out, and helped shed light on Tess' personality and what she loved to do. That information helped Ronen create artwork that truly captured the young girl.
"When I was near the end, her big sister Faith told me that she believed that Tess herself couldn't have designed something that represented her better than this," Ronen said.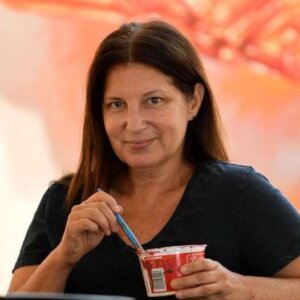 Ronen first became involved with the 21 Portraits Project because of her ties to the Latino community. Although she herself is not Latina, she speaks Spanish. Her Eastern European Jewish family moved to South America before immigrating to Israel. The project was initiated by Abel Ortiz, an artist and professor living in Uvalde. He then connected with Monica Maldonado, the founder of Mas Cultura, an Austin-based nonprofit, who gathered artists like Ronen to create the murals. 
'Being a good human'
Ronen does not consider herself religious but identifies as Jewish. "Judaism is not about religion. It's about our region, and our history, and I can't deny it. I mean, it doesn't matter if I practice or not. I still belong to this," she said. "My grandfather was a Holocaust survivor. He was never religious either, but he was in the mix." 
She added, "I've seen Jewish people here that say that, you know, doing good is a part of Judaism. I think doing good is a part of being a good human, period. It can be anything, anybody can believe it." 
Bringing joy to a grieving community
Ronen said she agreed to join the project because there was no political agenda. Instead, the murals help heal a broken and grieving Uvalde. Scattered across downtown Uvalde, the portraits of every individual victim bring color, joy and happy memories of those lost to the community. 
Tess' portrait sits in an alleyway, adjacent to a floating dock that can serve as a balcony for the Mata family, where, says Ronen, they can "reflect and put their seats there and their chairs, and have a picnic with Tess."