News
They fought for Israel. They died with their lives a mystery. Now, strangers are uncovering their stories
"We have a duty to remember those who fell for the establishment of this country," Dorit Perry said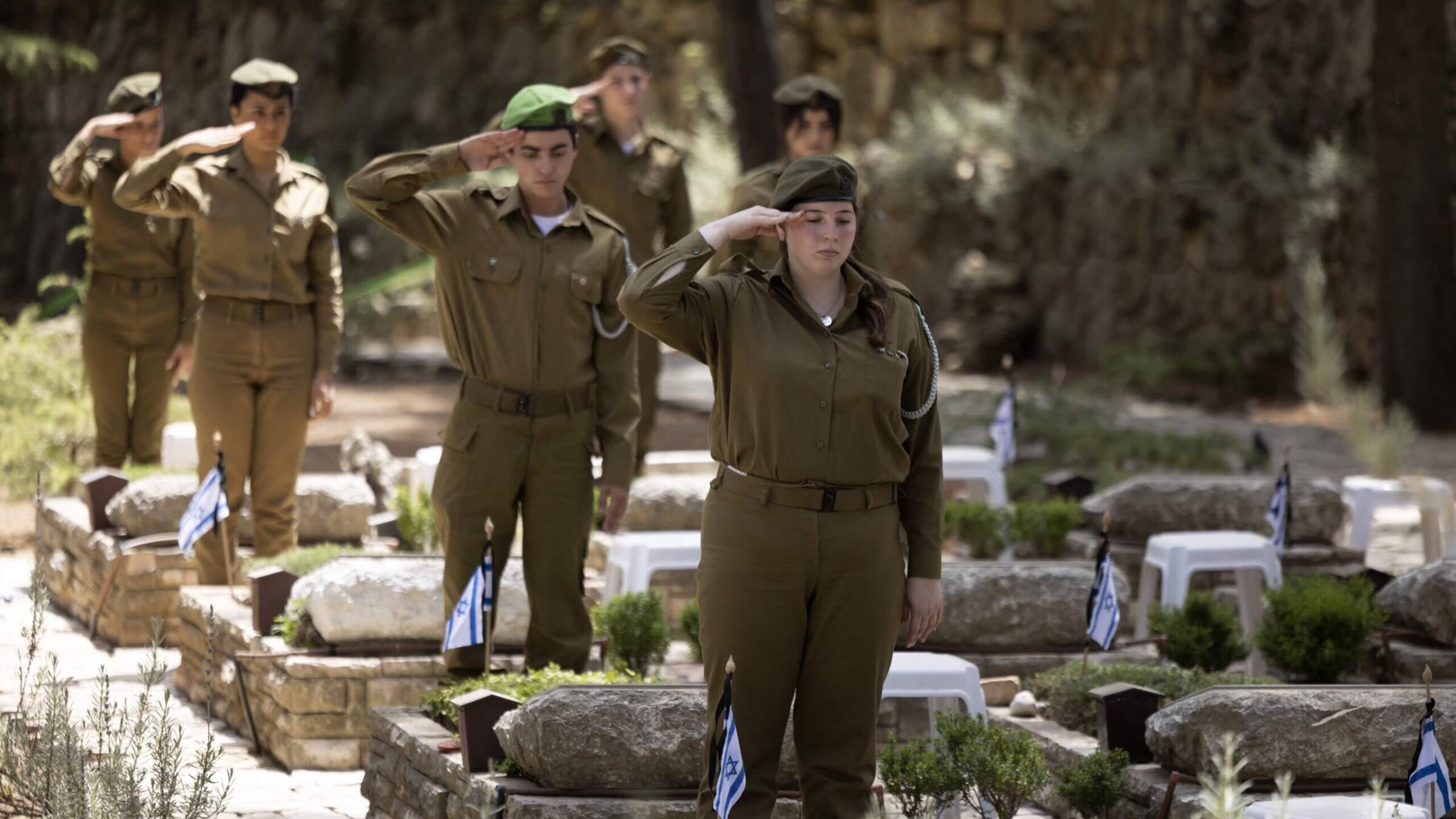 When Dorit Perry noticed information missing from a tombstone in Jerusalem's Mount Herzl Military Cemetery in 2010, it set her on a quest to unveil the personal histories of fallen Israeli soldiers about whom little is known.
The tombstone was one of 46 for soldiers killed in a battle in Jenin in June 1948 and buried in a mass grave. It bore nothing but a name: Yosef Lahana. No date or place of birth, no parents' names. Nothing.
"It was heartbreaking," Perry, 59, said.
Nearly every tombstone in Israel's military cemeteries states the interred soldier's rank, homeland or hometown, date of birth, military unit and parents' names. That information, along with a photograph, also appears on the IDF's memorial pages.
But Perry, an urban planner, learned that Lahana was just one of 963 fallen soldiers who fought in Israel's War of Independence — and before, as members of the British brigade of Jews in Mandatory Palestine during WWII — for whom biographical information was missing. 
That discovery led her to help establish a nonprofit organization devoted to uncovering the biographies of the fallen soldiers who helped establish Israel as a state. Latet Panim Lanoflim — "giving a face to the fallen" — which she co-founded with Uri Sagi, marked its 10th anniversary this year. 
In the past decade, the organization, which is volunteer-run, has sourced biographical information for 270 of those 963 soldiers with previously unknown biographies, and hopes to shed light on the lives of the rest. The vast majority of the soldiers they have so far found information on were Holocaust refugees and survivors who left behind scant records. 
Those soldiers often had no surviving relatives, and nearly all their friends and acquaintances had since died as well, making the group's mission challenging, Perry said.
"We have a duty to remember those who fell for the establishment of this country," Perry said. "It wasn't a given." 
"It's my purpose in life"
Every morning, when Perry wakes up, she gives thanks for the new day. And she voices appreciation for the soldiers whose sacrifice brought Israel into existence, and who defend the country today.
The importance of expressing gratitude, she said, was something she learned from her mother, Chava, a Paris native who survived the Holocaust in hiding in Normandy.
"I feel like it's a mission. I'm totally invested in it," she said. "It's my purpose in life." 
That value motivated her after she discovered Lahana's untold story. It turned out, Perry said, that he, too,  was a Holocaust survivor and "was maybe the last remnant of his family."
It's not just key biographical information that's missing from some soldiers' graves. The locations of a number of their graves are unknown, too. According to the Israel Defense Forces, the burial sites of 530 of the 963 soldiers are unrecorded. Often, they died under circumstances that made the retrieval of their bodies impossible, including in airplanes that were shot down and boats that were sunk.
Latet Panim Lanoflim says it has found 10 of the previously unknown burial locations, including three outside Israel.
To solve the mysteries of those lost gravesites, the organization delves into archives, newspapers, books and immigration documents in Israel and abroad. That sometimes leads them to connect with soldiers' relatives and friends, who can supply more information and, often, photographs, Perry said. 
The group transmits its findings on each soldier to the IDF, which verifies them before correcting gravestones, monuments and the memorial website. They also create a family tree on genealogical websites. Giving the soldiers an online presence opens the possibility that relatives may ultimately find and connect to their stories.
"These efforts … go a long way in facilitating individual and collective healing," said Avidan Milevsky, a rabbi and psychology professor at Israel's Ariel University. "Lack of information about the fallen creates what is known in psychology as 'unresolved grief,' a national collective grief."
"They will be remembered forever"
Latet Panim Lanoflim's story started in 2010, during an annual visit Perry makes to Mount Herzl to visit the graves of 38 fallen soldiers to whom she feels a personal connection — neighbors, sons of friends, even her son's former youth-group leader. 
At the mass grave of the Jenin fatalities, she met Uri Sagi, 40, a business consultant. A friend of his had been killed in battle in Jenin in 2002, and as he mourned his loss, the mass grave from the 1948 battle attracted his interest. He and Perry began talking, and decided to research Lahana's life. 
That journey, which began in Israel's archives, eventually led the duo to connect with friends of Lahana in Israel and Brazil, and his relatives in France. 
Within a year, they had managed to get Lahana's biographical details — his birth in Greece, his time fighting in the Greek resistance against the Nazis, his immigration to Israel in November 1945— engraved on his gravestone and added to Israel's memorial website. Spurred by their success, Perry and Sagi decided to apply those same efforts to every fallen Israeli soldier commemorated only by their names.
"You can say that everything that followed" was in honor of Lahana, Sagi said.
"When I pass away, I'll leave behind these soldiers, who have been given their faces, who will remain in the nation, whom people won't forget," Perry said. "They will be remembered forever in the story of Israel. We brought them into the national consciousness."