Fast Forward
For Israelis in the diaspora, new ways to honor fallen soldiers on Yom HaZikaron
Bereavement circles around the world will bring relatives of fallen soldiers together.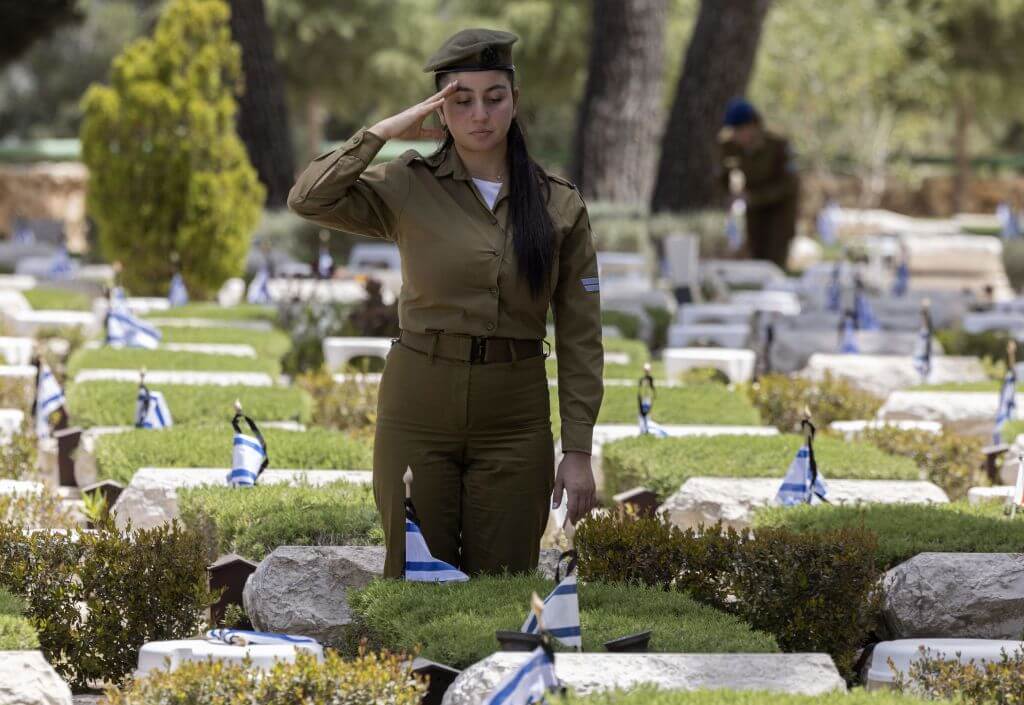 For those living in the diaspora, it can be hard to observe Yom HaZikaron, Israel's annual memorial day for its 24,068 fallen soldiers, which begins on Tuesday evening. A new program aims to bring those living outside Israel the chance to be a part of the commemorations this year.
On Yom HaZikaron, people unite to remember solders lost in conflict,  said Gusti Yehoshua-Braverman, head of the World Zionist Organization's outreach efforts to Israelis abroad, in a statement. "With time, we have learned that Israelis abroad feel distant and detached from the special atmosphere that prevails on this day in Israel."
To help bridge this gap, the group this year launched a project called "Their Heart Lives on With Us," a program of concerts, memorial runs and bereavement groups — called "Talking Memories" — where Israelis abroad can share their remembrances of fallen soldiers.  
The bereavement circles will take place in several countries, including the U.S., Japan, Germany, Canada and Romania. They will each bring together between 10 and 15 people, except for the one in Romania, where the brother of a fallen soldier, along with his parents — both Holocaust survivors – will address an audience of about 100. 
Israelis abroad were also encouraged to tune into a Yom HaZakiron ceremony Tuesday night in Israel — Tuesday afternoon in the U.S. — via Facebook and YouTube. It featured musical performances by Israeli singer-songwriter Aviv Geffen and other Israeli stars, and was subtitled in English.
Yom HaZikaron, since 1979, has also honored Israelis killed in terrorists incidents. To date, 4,217 civilians have been killed in terrorist acts against Israel going back to 1881, according to Ori Schecter, the director-general of OneFamily, a Jerusalem-based nonprofit organization that assists families victimized by terrorism.