News
Why did top federation leaders sponsor a conference promoting Israeli settlements?
'Join us, and together we can make Israel great again,' one speaker told attendees at the conference, the sponsors of which included the federations network and its New York affiliate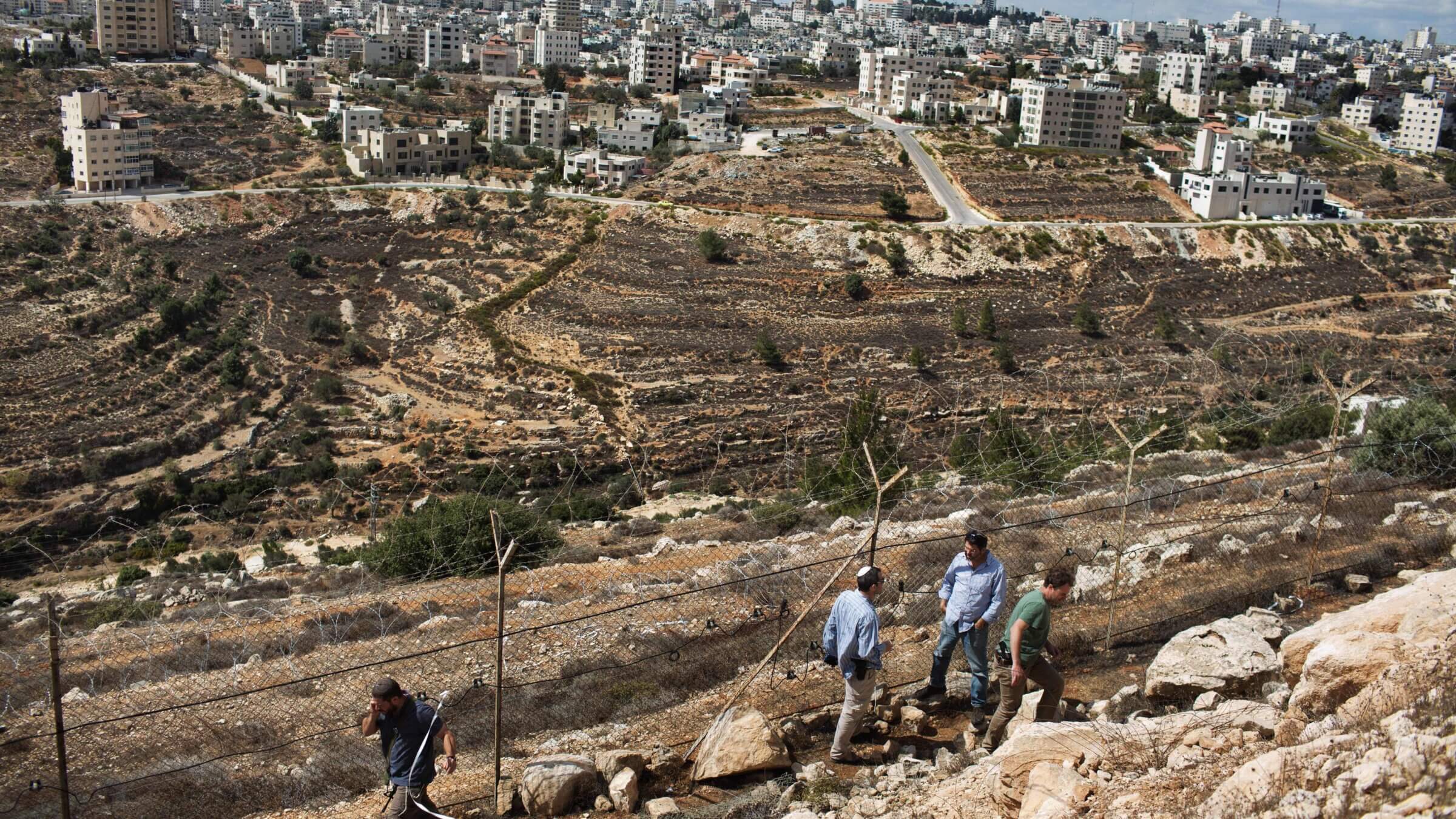 Two leading mainstream American Jewish groups sponsored a conference Sunday promoting Israeli settlements in the West Bank, contrary to their public positions on the Israeli-Palestinian conflict.
In a video recorded for the Arutz Sheva Jerusalem Conference in New York City, Eric Fingerhut, president of the Jewish Federations of North America, told attendees that he was "proud" that his organization, which represents more than 140 local federations, was able to sponsor "this important conference."
"It is critical that we be in deep conversation, relationship and dialogue with each other about all those important issues that we have in common — how we can strengthen each other — and also about issues that occasionally challenge us or divide us," Fingerhut told attendees at the Arutz Sheva Jerusalem Conference.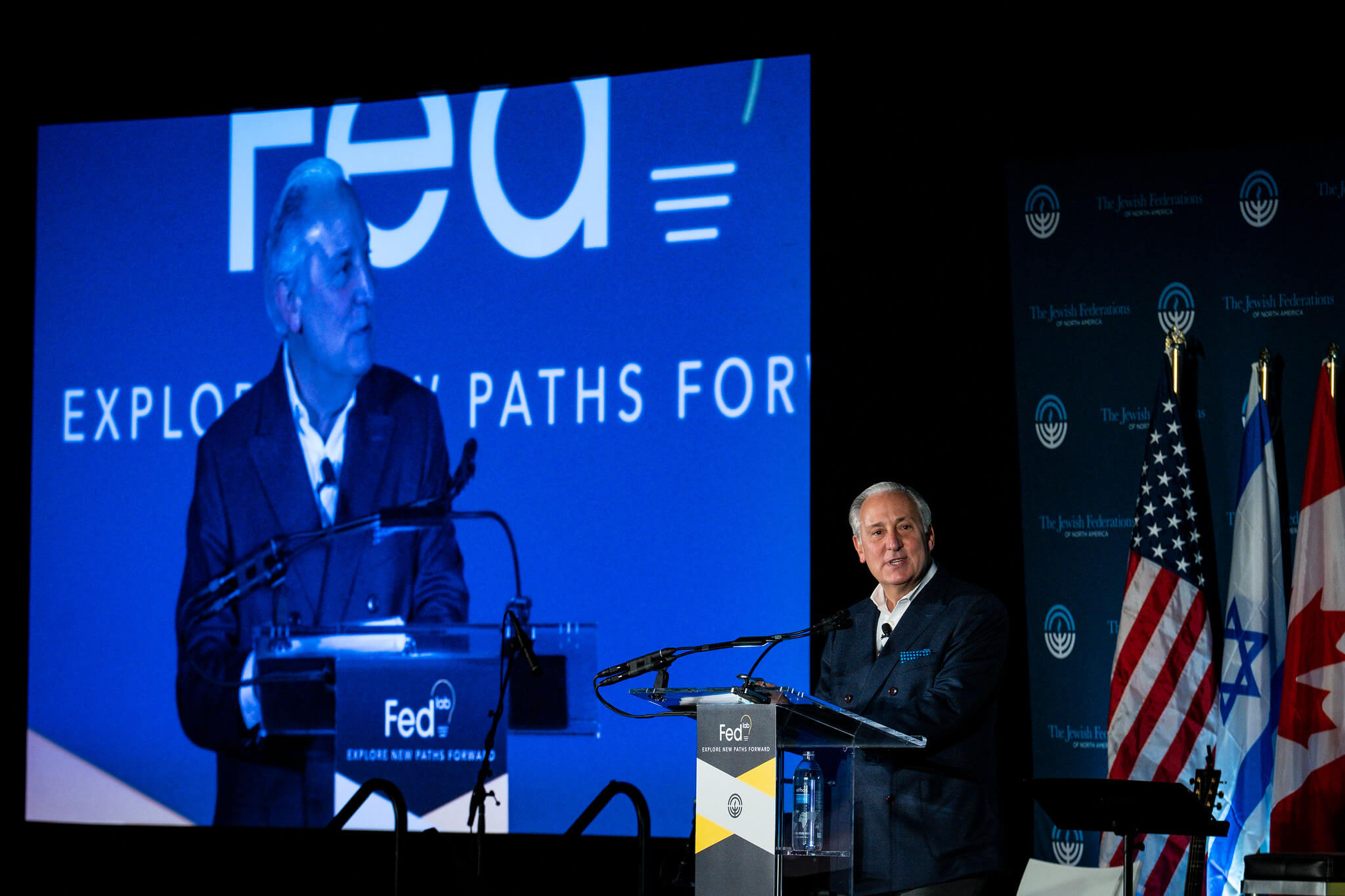 Most of the other sponsors were Israeli government ministries or right-wing organizations, although UJA-Federation of New York, the country's largest local federation, also sponsored the event.
Speakers at the conference included many settlement leaders, and panelists discussed how to promote Jewish sovereignty over East Jerusalem and promote economic development in Israeli settlements in the West Bank.
Malcolm Hoenlein, vice chair of the Conference of Presidents of Major American Jewish Organizations, also spoke at the conference. The umbrella organization represents most mainstream Jewish groups in the U.S., including liberal stalwarts like the Reform movement.
As a general rule, the Jewish Federations of North America does not fund projects in East Jerusalem or the West Bank because it has historically accepted Israel's internally recognized borders, which do not include the territory seized in 1967. However, the federation system amended its policy in 2002 so that it could provide humanitarian aid to Israeli victims of terrorism regardless of where they live. That exception has enabled local federations to funnel millions of dollars to settlements over the years, and several years ago the JFNA also changed its rules to allow trips it organizes to Israel to include Jewish settlements in the West Bank.
A federation spokesperson Sunday suggested some distance between the American groups and the Jerusalem Conference, which was held in New York City and organized by Arutz Sheva, an Israeli media outlet closely affiliated with the right-wing Religious Zionist movement, and featured a host of prominent settlement leaders.
He said that the federations network did not provide any funding or services to the conference, did not ask to be listed as a sponsor and had not seen a copy of the program before agreeing to participate.
Conference protesters
But Fingerhut's address to the conference did not go unnoticed by some American Jews who worry about the Israeli government's rightward turn. "This particular conference was specifically about how to destroy democracy and expand occupation in Israel," said Rabbi Jill Jacobs, chief executive of T'ruah, which represents more than 2,000 liberal rabbis, who joined a protest outside the event. "It was very shocking to see that JFNA and UJA are choosing the side of the fascists."
In a rare rebuke of the Israeli government, Fingerhut led a March delegation to Israel to raise concerns about its proposed judicial overhaul, which many consider anti-democratic, although the organization rarely comments on settlements or Palestinian human rights.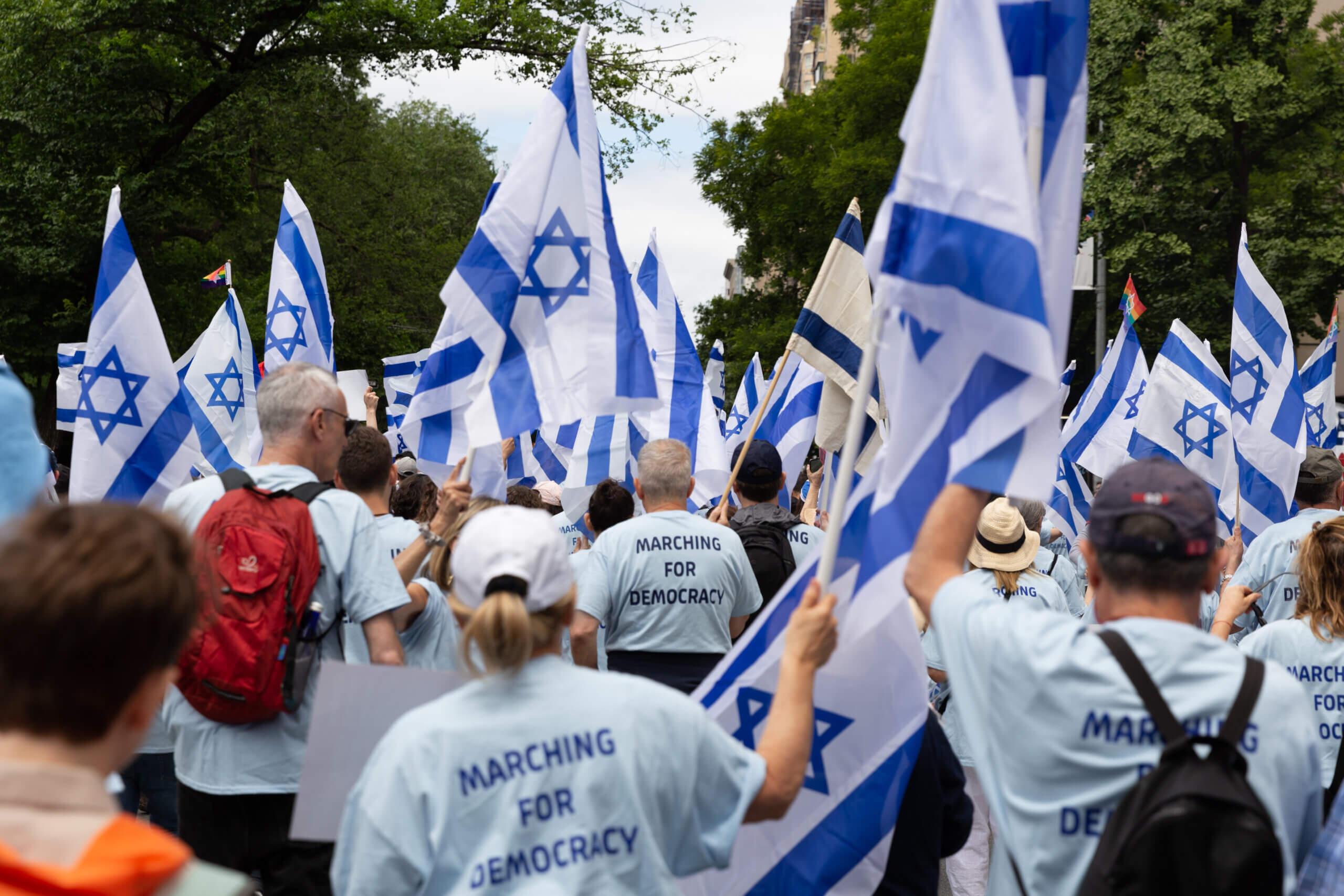 A representative for UJA-Federation of New York, the leading Jewish foundation in New York City, which distributed $176 million in grants last year, said that it sponsored the conference in order to help "bridge divides and promote dialogue — all with the goal of promoting the vision of a democratic and Jewish Israel."
The federation system has been plagued by political tensions in recent years. The wealthy donors that the foundations rely on tend to be more conservative than most American Jews, whom the federations claim to represent, on both Israel and domestic political issues. This pressure has sometimes led to paralysis when it comes to weighing in on issues like abortion, and caused the Jewish Federations of North America to spin off the Jewish Council for Public Affairs earlier this year, following the JCPA's support for the Black Lives Matter movement.
Hundreds of demonstrators organized by Unxeptable, the Israeli expatriate group opposed to the country's planned judicial overhaul, gathered outside the Hilton in Manhattan where the Arutz Sheva conference took place Sunday afternoon.
Protesters objected to a keynote panel featuring Simcha Rothman, an Israeli member of Knesset and the architect of proposed changes to the country's judicial system that have sparked months of street protests across Israel.
Hoenlein, with the Conference of Presidents, objected to the demonstrations outside the hotel and those that had taken place earlier Sunday at the Celebrate Israel Parade. "It's a mistake when you bring Israel's domestic political disagreements to the United States," he said. Hoenlein also said it was "not appropriate" for the Biden administration to have objected to Israel's proposed judicial reforms.
A spokesperson for Hoenlein and the Conference of Presidents, which has said it respects the Israeli street protesters and their "passion for democracy," acknowledged but did not respond to questions about his participation in the conference.
Agenda focused on promoting settlements
Arutz Sheva held its Jerusalem Conference in Israel until last year, when it first hosted the event in New York City. The conference opened with a speech from Meir Porush, the Israeli government minister of Jerusalem and Jewish tradition, who has said that the group of women who hold prayer services at the Western Wall should be "thrown to the dogs" and compared Reform Jews to pigs.
In addition to the federation groups, notable sponsors included several Israeli government ministries, the Orthodox Union, Nefesh B'Nefesh and El Al airlines.
Conferencegoers gathered to learn about promoting Jewish settlements in East Jerusalem and the West Bank.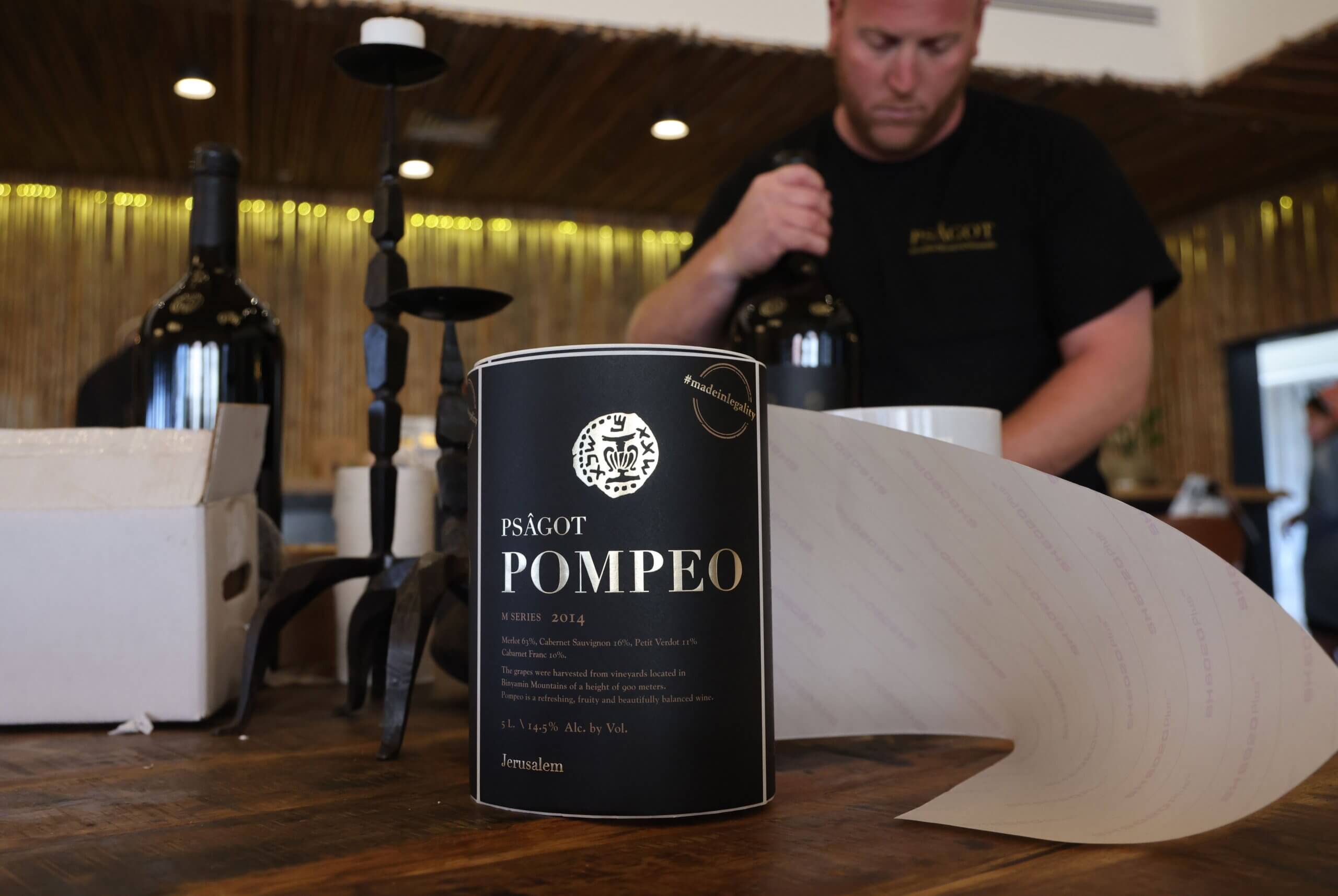 "The most important issue is to bring Tel Aviv — to bring the center of Israel to the settlements, to make them really feel that they belong to this area," Na'ama Berg, chief of the Psagot Winery, located in a settlement outside Ramallah, said on a panel about how to expand Jewish industry in the West Bank. "It's hard work and we all do it all day."
Yishai Fleisher, the former spokesperson for Israeli settlers in Hebron, moderated several panels including the first session, which focused on "sovereignty in East Jerusalem." The panelists began by discussing how to improve education and economic opportunities for Arab residents of the city.
"But what about the jihad? What about jihadism?" Fleisher asked. "Aren't these Arabs — many of whom live in East Jerusalem — going up on the Temple Mount, hearing a lot of stuff that is anti-Israel, how are you going to solve that?"
Uri Yakir, an advisor to the mayor of Jerusalem, said that integrating Palestinian residents of East Jerusalem into Israeli society would help address this. "Basically you want to inculcate different dreams — not just jihadist dreams," Fleisher replied.
It also featured a panel that included Meir Deutsch, director of Regavim, an Israeli nonprofit that seeks to block construction projects by Palestinians and Israeli Arabs.
Yigal Dilmoni, founder of American Friends of Judea and Samaria, delivered a speech toward the end of the conference in which he railed against "fake news" and called on American Jews to support Israeli settlements.
"We continue to build our country. We do it in Tel Aviv, in Jerusalem but also in Hebron, in Beit El, in Shiloh," he said. "Join us, and together we can make Israel great again."