Sports
Packers running back talks Hebrew schooling in very Jewish podcast appearance
AJ Dillon's got crazy quads, a popping TikTok and … afikoman prizes?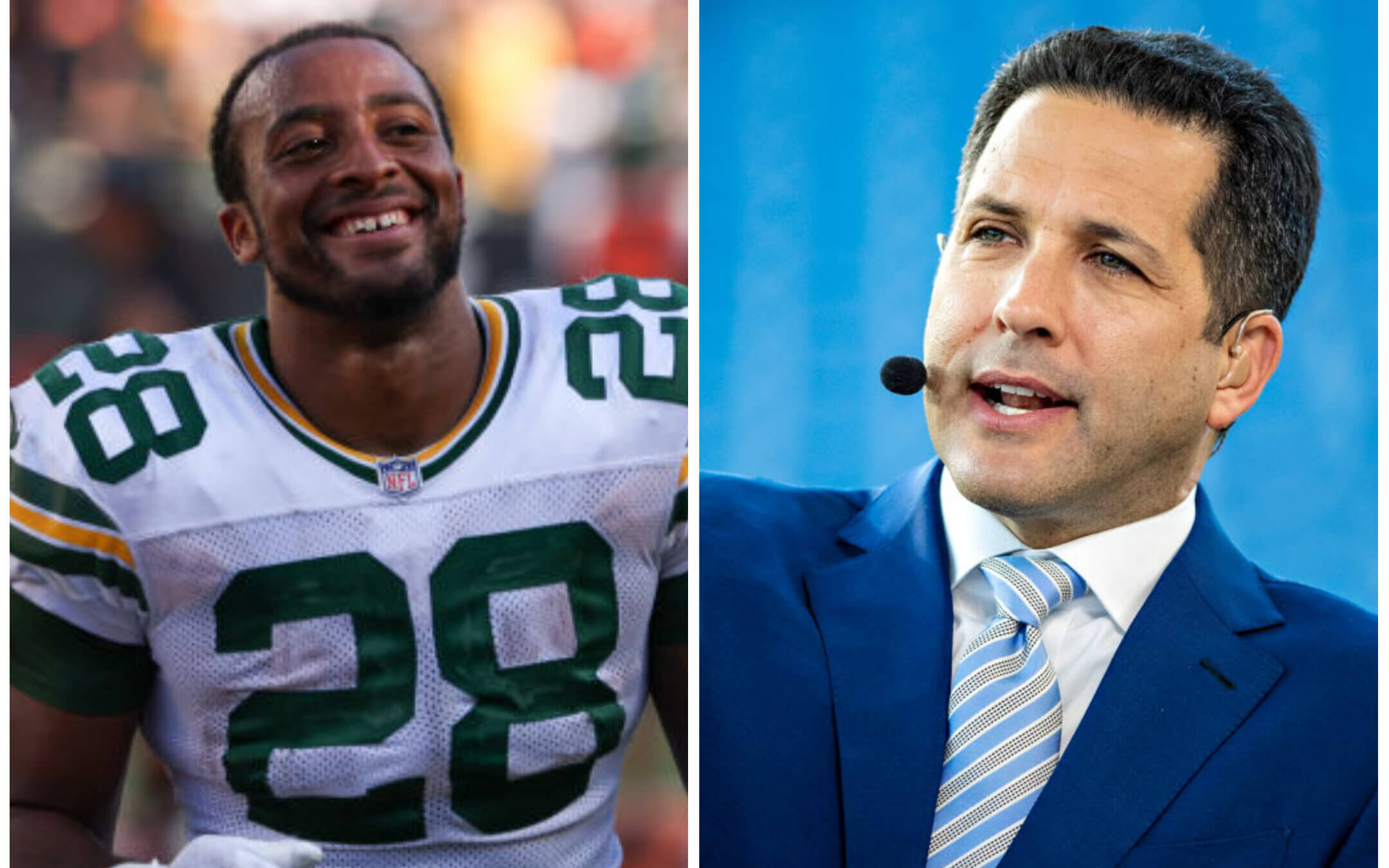 In what may be an inspiration to Jewish kids everywhere, Green Bay Packers running back AJ Dillon revealed this week that an early motivation for playing well was getting out of Hebrew school.
Dillon described his Jewish upbringing and name-checked the afikoman on ESPN beat reporter Adam Schefter's eponymous podcast, which was released Tuesday.
"My mom, she was a single parent, so for her to either bring me to practice or to Hebrew school, it was a lot," Dillon said. "So she goes — it's our favorite joke, and it's so real — 'Hey, if you're gonna do this football thing, you better be good at it.' And it all worked out."
It wasn't a secret that Dillon was Jewish — he spoke at a BBYO convention last September about his experience as a Jew of color.
And he posted a TikTok on that subject last June that was liked more than 100,000 times.
Still, the depth of his Jewish knowledge impressed Schefter, who's Jewish himself.
When Schefter brought up their shared heritage, Dillon said that his mom's side of the family was "really all into it." He said he stopped observing as much when he got into football. 
He added that he has fasted on Yom Kippur, though not recently — and was never bar mitzvahed. Like a good Jewish son, he calls his family before the holidays; his 10-year-old sister, he said, leads their seder.
And, he said, "I'm still the reigning champ of finding the afikoman," prompting a genuine "Wow!" from his host.
"I know my stuff," Dillon said with a smile.
Packers' RB @ajdillon7 discusses his Jewish upbringing:

🎧 https://t.co/pctEcp9Nkd pic.twitter.com/PpOTVveCQK

— Adam Schefter (@AdamSchefter) September 6, 2022
Though his most religiously observant days are behind him, Dillon's revealed at the BBYO convention he had skipped team functions in high school that fell on Jewish holidays — though he said he was mostly supported.
"People don't really understand," he reportedly said. "'What do you mean you can't come to practice?' People just thought I was trying to get a day off of school."
Born Algiers Jameal William Dillon Jr., the 6-foot, 245-pound running back partners with Aaron Jones in one of the most formidable backfields in the sport. With perennial MVP candidate Aaron Rodgers behind center, the Packers are expected to be among the NFL's top offenses again this year, with Dillon hoping to build on his five-touchdown sophomore season — and a reputation for piston-sized thigh muscles that earned him the nickname "Quadzilla."
At the conclusion of his segment on Schefter's podcast, the Connecticut native gave a shout out to his mom.
Schefter's rejoiner: "A good chance to say 'L'Shana Tova' to her in advance."