This time, can we skip the debates and just sign the Iran Deal?
The best way to prevent Iran from getting nukes is to revive the deal Trump scuttled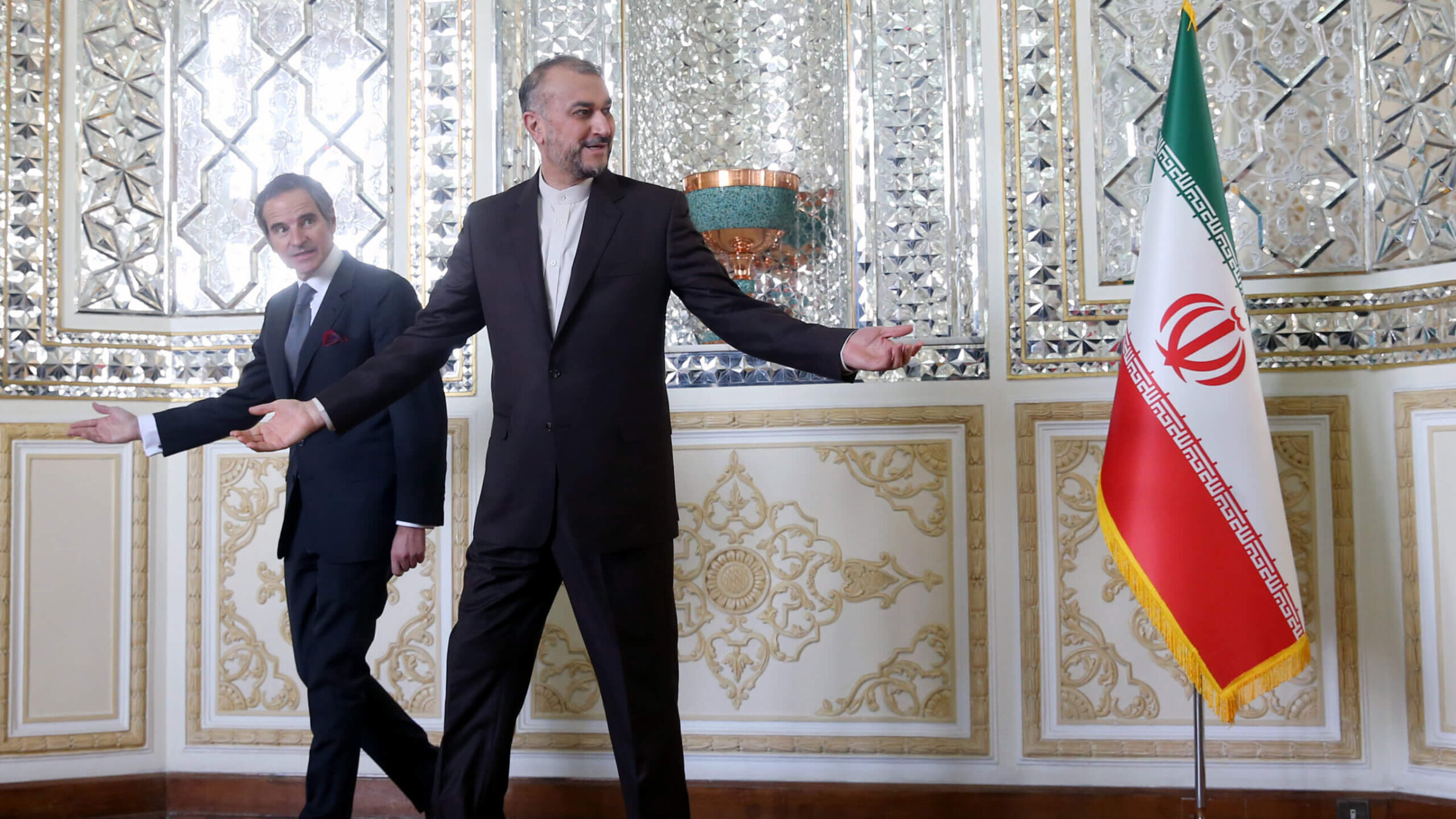 If you were Jewish in Los Angeles in 2015, you were an expert on Iran and nukes.  That's what it felt like, as a community debate raged over the Obama administration's backing of a deal designed to stop Iran's nuclear weapon development.
Debates over the deal drew packed crowds to university auditoriums and synagogue sanctuaries, local media ran regular coverage and opinion pieces, the Jewish Federation faced a backlash for opposing the deal. It was, as then-Federation CEO Jay Sanderson said, "an extraordinary moment."
And now, it's back.
With the Biden administration reportedly on the cusp of backing a new Iran deal, it's  like a bad Hollywood sequel — predictable plot, stale dialogue, and the actors just got a little bit older.
Only it's even more clear now than seven years ago why Iran must not be allowed to have nuclear weapons.
If you want to see what happens when a country with an oil-based economy run by an unaccountable leadership with expansionist ideologies gets nuclear weapons, just look at Russia. What's happening in Ukraine is the best argument for preventing Iran from going nuclear.
The question is how: What is the best way to keep Iran from making its own nukes?
In 2015, a majority of American Jews supported the Joint Comprehensive Plan of Action (JCPOA), otherwise known as the Iran Deal, but a vocal opposition arose and found its torchbearer in President Donald Trump, who scrapped the deal two years after taking office.
The Biden administration, along with the signers of the 2015 deal – China, France, Germany, Russia, and the United Kingdom – is now pushing a remake similar to the classic, requiring Iran to send about 98% of its enriched uranium abroad with independent monitors ensuring compliance. In return, the U.S. would remove sanctions and allow Iran to reenter the world economy.
A new scene has been added this time: Iran wants the Islamic Revolutionary Guard Corps removed from the list of foreign terrorist organizations. The Trump administration placed the branch of Iran's military on the list in 2019.
But critics say that would only encourage the group's  malign behavior.
They would have more credibility if they would  acknowledge that the deal they railed against seven years ago, the one they promised would lead to Armageddon, actually worked.
To their credit, numerous Israeli security experts and politicians who were skeptical of the 2015 deal have admitted this, even if many of Israel's American boosters won't.
In 2018, Israeli army chief Gadi Eiskenot said, "the agreement, with all its faults, is working." He called Trump's withdrawal "a strategic mistake."
Yoel Guzansky, former head of the Iran desk at Israel's National Security Council and a senior fellow at the Institute for National Security Studies, told the Washington Post in December: "The nuclear deal was flawed, but at least it put a lid on Iran's advancement, which we don't have now."
And former Israeli Prime Minister Ehud Olmert said in an interview last March that the agreement, though not ideal, "much improved the status of this situation," calling Trump's ending it "a terrible mistake."
I supported the initial Iran Deal in part because no one, especially its critics, had a better idea. Then Trump came along and scrapped the deal, promising to apply "maximum pressure."
How did that work out?
When the JCPOA was in full effect, there were no significant Iranian terror attacks and, according to international inspectors and Israeli intelligence officials, Iran abided by its terms.
After Trump iced the deal, imposed new sanctions, applied the terror designation to the Iranian Revolutionary Guard Corps and assassinated its chief, the number of attacks from Iran-backed groups went up 400% — and Iran resumed enriching uranium.
"Today, it's clear that maximum pressure did not yield its political objectives," Raz Zimmt, a former Israeli military adviser on Iran, told the Washington Post.
Iran Deal II is a heavier lift because there is less trust, less time, less transparency, more progress toward a bomb, more tension with Russia, and a much more hard-line Iranian regime. Plus, Republicans have already vowed to again kill any deal should they return to the White House.
Given all that, is a deal still the best option?
Biden promised a longer, stronger deal, but given these realities he will likely have to settle for a shorter, weaker one, Dalia Dassa Kaye, a fellow at UCLA's Burkle Center for International Relations, told me.
Kaye, who was director of the Center for Middle East Public Policy at the RAND Corporation in Santa Monica, has been an influential and moderate voice over the course whole of the Iran debate.
Even a shorter, weaker deal, she said, is better than the non-alternative the deal's critics are offering. Iran would ship its currently huge stockpile of enriched uranium out of the country under the proposed terms, Kaye assured me, its centrifuges would be curtailed, on site cameras and intrusive inspections would return.
"We shouldn't diminish that we know how important those constraints were and are," she said. "It buys time. That's better than no time. What we have right now is no time."
As for the debate over the Iranian Revolutionary Guard terror designation, she and others have pointed out the group would remain under numerous other sanctions.
"I don't think there's a perfect deal out there," Kaye said. "The people who are critical of it believe there is a unicorn of a solution and there just isn't. It's not going to correct the wrongs of withdrawal. We have to be realistic. It's better than the alternative."
The alternatives, by the way, are a nuclear Iran — or war. And that would be the worst ending of all.